USA United States America-UKRAINE American-Ukrainian Banner Flag Flying D7R0 | eBay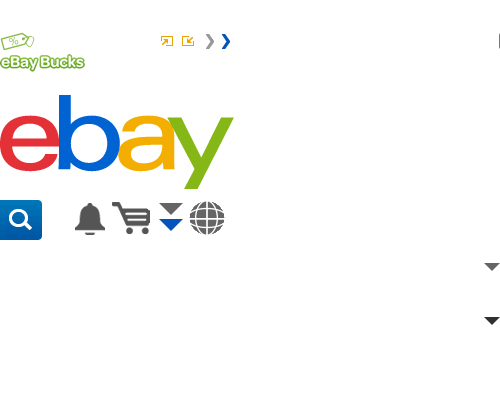 <![CDATA[<![CDATA[<![CDATA[]]]]]]>]]]]>]]>
<![CDATA[<![CDATA[<![CDATA[]]]]]]>]]]]>]]>
Picture Information
<![CDATA[<![CDATA[<![CDATA[]]]]]]>]]]]>]]> Image not available Photos not available for this variation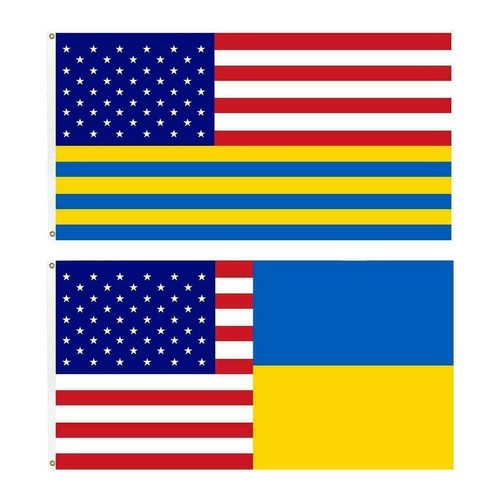 <![CDATA[<![CDATA[<![CDATA[]]]]]]>]]]]>]]>
Mouse over to zoom
–
Click to enlarge
Hover to zoom


USA United States America-UKRAINE American-Ukrainian Banner Flag Flying D7R0 <![CDATA[<![CDATA[<![CDATA[<![CDATA[ self.onmessage = function(e) { var request = e.data; if(request && request.type && request.type =="request"){ doAjaxCall(request.url, request.timeout); } }; function getXMLHttpClient(){ var xmlhttp=null; try { xmlhttp = new XMLHttpRequest(); } catch (e) { var XMLHTTP_IDS = new Array('MSXML2.XMLHTTP.5.0', 'MSXML2.XMLHTTP.4.0', 'MSXML2.XMLHTTP.3.0', 'MSXML2.XMLHTTP', 'Microsoft.XMLHTTP' ); for (var i=0;i ]]]]]]>]]]]>]]> <![CDATA[<![CDATA[<![CDATA[]]]]]]>]]]]>]]> USA United States America-UKRAINE American-Ukrainian Banner Flag Flying D7R0 <![CDATA[<![CDATA[<![CDATA[0&&window.trackingUtil&&trackingUtil("VI_DWELL_TIME","ex1",Math.floor(n))}function v(n){n.persisted&&(a=!1,i=[],c())}addEventListener("focus",c,!0),addEventListener("blur",c,!0),addEventListener("visibilitychange",c,!0),addEventListener("beforeunload",f,!0),addEventListener("pageshow",v),c()}();]]]]]]]]>]]]]]]>]]]]>]]> Showing Slide 1 of 2
<![CDATA[<![CDATA[<![CDATA[]]]]]]>]]]]>]]>
eBay item number:
234581102661
Seller assumes all responsibility for this listing.
nixiem iq
daoR gnayoahC 02 oN 7 gnidliuB 771 mooR
tcirtsiD gnaijgnoS nwoT nudehC
iahgnahS 116102
anihC
New with tags: A brand-new, unused, unworn and undamaged item in the original packaging (such as the … New with tags: A brand-new, unused, unworn and undamaged item in the original packaging (such as the original box or bag) and/or with the original tags attached. See all condition definitionsopens in a new window or tab
Country/Region of Manufacture:
<![CDATA[<![CDATA[<![CDATA[]]]]]]>]]]]>]]>
Business seller information
Shang Hai Yin Si Wen HuaChuan Mei You Xian Gong Si
qi meixin
Room 177 Building 7 No 20 Chaoyang Road
Chedun Town Songjiang District
201611 Shanghai
China
I provide invoices with VAT separately displayed.
| After receiving the item, cancel the purchase within | Returns postage |
| --- | --- |
| 30 days | Buyer pays for return postage |
The buyer is responsible for return postage costs.
Return policy details
Returns accepted
Most purchases from business sellers are protected by the Consumer Contract Regulations 2013 which give you the right to cancel the purchase within 14 days after the day you receive the item. Find out more about your rights as a buyer and exceptions.
Seller assumes all responsibility for this listing.
Item doesn't post to Barbados
PO Box, Afghanistan, Albania, Algeria, Andorra, Angola, Antigua and Barbuda, Argentina, Armenia, Aruba, Azerbaijan Republic, Bahamas, Bahrain, Bangladesh, Barbados, Belarus, Belize, Benin, Bhutan, Bosnia and Herzegovina, Botswana, Brazil, British Virgin Islands, Burkina Faso, Burundi, Cambodia, Cameroon, Cape Verde Islands, Cayman Islands, Central African Republic, Chad, China, Colombia, Comoros, Congo, Democratic Republic of the, Congo, Republic of the, Costa Rica, Cyprus, Côte d'Ivoire (Ivory Coast), Denmark, Djibouti, Dominica, Dominican Republic, Ecuador, Egypt, El Salvador, Equatorial Guinea, Eritrea, Estonia, Ethiopia, France, Gabon Republic, Gambia, Georgia, Ghana, Gibraltar, Greece, Grenada, Guadeloupe, Guatemala, Guernsey, Guinea, Guinea-Bissau, Haiti, Honduras, Hong Kong, Iceland, India, Israel, Jamaica, Jersey, Jordan, Kenya, Kuwait, Kyrgyzstan, Laos, Lebanon, Lesotho, Liberia, Libya, Liechtenstein, Luxembourg, Macau, Macedonia, Madagascar, Malawi, Maldives, Mali, Malta, Martinique, Mauritania, Mauritius, Mayotte, Moldova, Monaco, Mongolia, Montenegro, Montserrat, Morocco, Mozambique, Namibia, Nepal, Netherlands, Nicaragua, Niger, Nigeria, North America, Norway, Oceania, Oman, Pakistan, Peru, Philippines, Portugal, Qatar, Reunion, Romania, Russian Federation, Rwanda, Saint Helena, Saint Kitts-Nevis, Saint Lucia, Saint Vincent and the Grenadines, San Marino, Saudi Arabia, Senegal, Serbia, Seychelles, Sierra Leone, Somalia, South America, Spain, Sri Lanka, Svalbard and Jan Mayen, Swaziland, Taiwan, Tajikistan, Tanzania, Togo, Trinidad and Tobago, Tunisia, Turkey, Turkmenistan, Turks and Caicos Islands, Uganda, Ukraine, Uzbekistan, Vatican City State, Venezuela, Vietnam, Virgin Islands (U.S.), Western Sahara, Yemen, Zambia, Zimbabwe
Will usually dispatch within 15 working days of receiving cleared payment.
Sales tax for an item #234581102661
Accepted, Eligibility for PayPal Credit is determined at checkout.
Representative example
Purchase rate p.a. (variable)
21.9%
Representative APR (variable)
21.9% APR
Assumed Credit Limit
£1,200
eBay (UK) Limited is an appointed representative of Product Partnerships LimitedLearn more about Product Partnerships Limited – opens in a new window or tab (of Suite D2 Joseph's Well, Hanover Walk, Leeds LS3 1AB) which is authorised and regulated by the Financial Conduct Authority (with firm reference number 626349). eBay (UK) Limited acts as a credit broker not a lender. We may receive commission if your application for credit is successful, the commission does not affect the amount you will pay under your agreement.Learn MoreSee terms for PayPal Credit – opens in a new window or tab

97.7%Positive Feedback
1.1M items sold
Popular categories from this shop
<![CDATA[<![CDATA[<![CDATA[<![CDATA[ if ("ActiveXObject" in window) { window.addEventListener('beforeunload', function() { var iframeElements = Array.prototype.slice.call(document.getElementsByTagName('iframe')); for (var i = 0, l = iframeElements.length; i ]]]]]]>]]]]>]]>
<![CDATA[<![CDATA[<![CDATA[]]]]]]>]]]]>]]><![CDATA[<![CDATA[<![CDATA[ 0) { var script = document.createElement("script"); script.innerHTML = "var vidummyhelper = 0;"; var head = document.getElementsByTagName('head')[0]; if (head) { head.appendChild(script); } } } catch (e) {} var viebmaxbd = $("#MaxBidId"); try { $('#smtBackToAnchor').on('click', function() { var backToAnchor = $('.vi-VR-spl-lnk'); var url = backToAnchor.attr('href'); if (url.indexOf('http%3A%') != -1) { url = decodeURIComponent(url); backToAnchor.attr('href', url); } }); if (viebmaxbd.length > 0) { if (viebmaxbd.attr("placeholder").length > 0) { setInterval(function() { var placeholdertxt = viebmaxbd.attr('placeholder'); placeholdertxt = placeholdertxt.replace("£", 'u00A3'); viebmaxbd.attr('placeholder', placeholdertxt); }, 100); } } var e1 = $('#e1.lowpay'); var vehc_rdloans = $('#vehc_rdloans'); if (e1.size() > 0 && vehc_rdloans.size() > 0) { vehc_rdloans.text(e1.text()); vehc_rdloans.css('text-transform', 'capitalize') } } catch (err) {} var prc = $('#vi-mskumap-postchkout'); if (prc && prc.size() == 0) { prc = $('#vi-mskumap-prechkout'); } var lhrdPrcCnt = $("#lkd_hdr div.lhdr-prcfmt-cntr span#lhdr-prcfmt"); if (prc.size() > 0 && lhrdPrcCnt && lhrdPrcCnt.size() > 0) { lhrdPrcCnt.addClass("vi-lhdr-prc-hide"); } try { $('#vi_snippetdesc_btn').attr('id', 'snippetdesc'); } catch (e) {} try { var newPBBtn = $("#bidBtn_btn.vilens-item"); if (newPBBtn.size() > 0 && $('.vi-VR-cvipCntr1').size() == 0) { $(window).on("load", function() { newPBBtn.on("click", function() { if ($(".vilens-modal-wrapper").size() == 0) { var rlogId = null; try { $.fn.getComments = function() { return this.contents().map(function() { if (this.nodeType === 8) return this.nodeValue; }).get(); }; $("body").getComments().forEach(function(i) { var ind = i.indexOf("RlogId"); if (ind > 0) { rlogId = i.substring(ind + 7); } }); } catch (e) {} $.ajax({ url: "/bfl/metrics?surl=" + window.location.href + "&rlogid=" + rlogId + "&ref=" + document.referrer, success: function() {} }); setTimeout(function() { window.location.href = newPBBtn.attr("href"); }, 100); } }); }) }; } catch (ex) {} try { raptor.require('pubsub').subscribe('_OPN_POWB_LAYER', newBidLayerMonitor); function newBidLayerMonitor () { var newPBBtn = $(".vilens-item"); if (newPBBtn.size() > 0 && $('.vi-VR-cvipCntr1').size()==0 && $(".vilens-modal-wrapper").size() == 0) { window.console && window.console.log('.vilens-modal-wrapper doesnt exist'); var url = ["/","bfl/","metrics?surl="]; $.ajax({ url: url.join(")+window.location.href+"&rlogid="+rlogId+"&ref="+document.referrer, success: function() {} }); setTimeout(function() { window.location.href = newPBBtn.attr("href"); }, 50); } } } catch(ex){window.console && window.console.log(ex);} try{if($('.vi-itm-snpts').length > 0){$('#shippingSummary').find('.u-cb.spcr').hide();$('.vi-itm-snpts').parent().parent().hide();}}catch(e){} function replaceHref(cssSelector){$('.'+cssSelector).find("a" ).each(function() {var href = $( this ).attr('href'); if(href.indexOf('https://cgi')!= -1){href=href.replace('https://cgi', "http://cgi");$( this ).attr('href', href);}if (href.indexOf('http://ofr') != -1) {href = href.replace('http://ofr', "https://ofr");$(this).attr('href', href);}});}if(document.location.protocol=='https:'){$(document).ready(function(){replaceHref('statusContent');});} function replaceHrefWithId(cssSelector){$('#'+cssSelector).each(function(){var href=$(this).attr('href');if(href.indexOf('http://ofr')!=-1){href=href.replace('http://ofr',"https://ofr");$(this).attr('href',href)}})}if(document.location.protocol=='https:'){try{$(document).ready(function(){replaceHrefWithId('boBtn_btn')})}catch(e){console.log(e)}} try{if($(".rpColWid > a").length>0){var href=$(".rpColWid > a").eq(0).attr("href");if(href&&-1!==href.indexOf("buyer-ads")){var boBtn_btn=$("#boBtn_btn");if(boBtn_btn.length>0){var bo_link=boBtn_btn.attr("href");bo_link&&-1!==bo_link.indexOf("MakeBestOffer")&&(bo_link=bo_link.replace("https://offer","http://offer"),boBtn_btn.attr("href",bo_link),boBtn_btn.attr("id","boBtn_btn_new_bo"))}}}}catch(t){window.console&&window.console.log(t)} try{window&&(window.onload=function(){var o=$("#desc_ifr"),w=o.length>0&&o.width();"99%"!=w&&w<500&&o.width("99%")})}catch(o){window&&window.console&&window.console.log(o)} try{if(document.location.href && document.location.href.indexOf('&pageci=') != -1){$('.cvipTopMsg').hide()}}catch(e){} try{ var classified = $('div#mainContent') && $('div#mainContent').length 0; var merchAbfEl = ($('#vi-merch-abf') && $('#vi-merch-abf').length > 0) && ($('#vi-merch-abf')); if(classified && placeHolderPresent){ $(document).on('_FETCH_MERCH_RESPONSE',function(evt,response){ try{ var cA_mresponse = JSON.parse(response); if(cA_mresponse && cA_mresponse.body){ merchAbfEl.html(cA_mresponse.body["vi-merch-abf"]); } }catch(e){ placeHolderEl.hide(); } }); if(window.fetchMerchResponse){ $(document).trigger('_FETCH_MERCH_RESPONSE', window.fetchMerchResponse); }else{ (window) && (typeof window.fetchMerchResponseHandlerPrefetch === "function") && window.fetchMerchResponseHandlerPrefetch(true); } } if(placeHolderPresent && typeof window.fetchMerchResponseHandlerPrefetch !== "function"){placeHolderEl.hide();} }catch(e){} (function($){ GH.new_user_profile = true })(GH); (function($){ if(typeof(GHFlyout === 'function')) { new GHFlyout("/gh/watchlist?modules=WATCH_LIST", "gh-wl-click", ""); } })(GH && GH.jQ); (function($){ if(typeof(GHFlyout === 'function')) { new GHFlyout("/gh/cart?modules=MINI_CART", "", "gh-minicart-hover"); } })(GH && GH.jQ); if(typeof GH!="undefined"&&GH){GH.urls={ autocomplete_js:"https://ir.ebaystatic.com/rs/c/desktop_ac_0505v1.js",fnet_js:"https://c.paypal.com/da/r/efbv3.js",ie8_js:"http://ir.ebaystatic.com/f/rbezfuzpu20wfd2kvejeb5adxyg.js",scandal_js:"https://ir.ebaystatic.com/cr/v/c1/ScandalJS-1.2.0-v4.min.js",widget_delivery_platform:"https://ir.ebaystatic.com/cr/v/c1/globalheader_widget_platform__v2-b70676194b.js",auto_tracking_widget:"https://ir.ebaystatic.com/rs/v/1lkpfy42ne045j2u3l2ccqx12ei.js",web_resource_tracker:"https://ir.ebaystatic.com/rs/v/mjgerh5fmy51nnbwjoml1g1juqs.js",behavior_js_collection:"https://ir.ebaystatic.com/cr/v/c1/aW5ob3VzZWpzMTY0ODcxMTc3Njc3MQ==-1.0.0.min.js" }; GH.GHSW={ raptor:"true",sandbox:0,emp:0,ac1:0,ac2:0,ac3:0,ac4:0,ac5:0,ac6:0,hideMobile:0,langSwitch:0,pool:0,ALERT_POPUPOFF:0,NEWALERT_POPUPOFF:0,newprofile:0,desktop_new_profile_service:"true",UNLOAD_Firefox:"true",UNLOAD_Chrome:"true",UNLOAD_IE:0,UNLOAD_Safari:0,ENABLE_HTTPS:"true",SEARCH_PROM:"true",MINICART:0,STICKY_HEADER:0 }; GH.GHSW.gadgetNotificationEnabled = true } if(typeof GH!="undefined" && GH){GH_config={"geoLang":"[]","suppressGeoUserUpdateInfo":"false","siteId":"3″,"xhrBaseUrl":"https://www.ebay.co.uk","env":"production",sin:0,id:",fn:",pageId:2047675,selectedCatId:'159912′,tmx:"};GH.init();}$("#msgPanel a.btn").on("keypress", function(e){ if(e.keyCode===32 && this.getAttribute('role') === 'button') { e.preventDefault(); this.click();}});raptor.require("com.ebay.raptor.vi.SMEBanner").init(); raptor.require("ebay.viewItem.PicturePanel.Profiling").init(); var videoHelper = { getVideoControlElements: function (self) { const Report = class extends shaka.ui.Element { constructor(parent, controls, text) { super(parent, controls); // The actual button that will be displayed this.button_ = document.createElement('button'); this.button_.classList.add('video-player__report-button'); // have problem with creating svg/link programmatically, so we just add it as innerHTML var svgStr = "; this.button_.innerHTML = svgStr; // there doesn't seem to be a way to pass text to the Factory, so we try get it from the 'self.imgArray' if (!self.conf.videoConfig.reportText) { for (var i = 0; self.imgArray && i 0){ previousChildLink.trigger("click"); previousChildLink.focus(); }else{ } } else if(event.keyCode==39){ //check if any element exists to the right var nextTab=$(this).parent().next('li'); var nextChildLink = nextTab.children("a"); if(nextTab.length>0){ nextChildLink.trigger("click"); nextChildLink.focus(); }else{ } } else if(enableSpaceBarOnTabsFlag && event.keyCode==32){ var focussedElement = $(this); focussedElement.trigger("click"); } }); if(enableSpaceBarOnTabsFlag){ window.onkeydown = function(e) { if($('ul.nav-tabs-m a').is(':focus'))return !(e.keyCode == 32); }; } $('ul.nav-tabs-m a, .tab a').click(function (event) { event.stopPropagation(); var id = $(this).parent().index(); var tempAttr; id+=1; if ($(this).parent().attr("class") != "item active sel" ) { $('ul.nav-tabs-m li').each(function(index) { $(this).removeClass("active sel"); $(this).children("a").attr("aria-selected","false"); }); $('div.tab-content-m div').each(function(index) { $(this).removeClass("active sel"); }); $("ul.nav-tabs-m li:nth-child("+id+")").addClass("active sel"); $("ul.nav-tabs-m li:nth-child("+id+")").children("a").attr("aria-selected","true"); $("div.tab-content-m div:nth-child("+id+")").addClass("active sel"); if ((id == 1) && (deeplinksv2)) { var tabNum = 2; if (isAutoCars) { tabNum = 3; } $("div.tab-content-m div:nth-child(" + tabNum + ")").addClass("active sel"); $(".vi-readMore-ship").addClass("u-dspn"); } if ((id == 2) && (deeplinksv2)) { $(".vi-readMore-ship").removeClass("u-dspn"); } } try { if ($(".tab a").length) { var idx = $(this).attr("idx"); if(!deeplinksv2 && idx == null) { idx = $(this).index(); } $('.tab a').each(function(index) { if ($(this).hasClass("sel")) { $(this).removeClass("sel"); $(this).attr("aria-selected","false"); } if ($("#viTabs_" + index + "_cnt").hasClass("sel")) { $("#viTabs_" + index + "_cnt").removeClass("sel"); } }); $("#viTabs_" + idx).addClass("sel"); $("#viTabs_" + idx + "_cnt").addClass("sel"); } } catch(e) {} }); if (deeplinksv2){ $(document).ready(function(){ $('a[href^="#"].vi-ds3-ter-a').on('click',function (e) { e.preventDefault(); var target = this.hash, $target = $(target); $('html, body').stop().animate({ 'scrollTop': $target.offset().top }, 700, 'swing', function () { window.location.hash = target; }); }); }); } $("#viTabs_1").bind('click', function(event, param) { if(param !== 'noTabTracking' && !isNoTabTrackingFromVim(event)) { if(event.target.innerHTML == "Vehicle history report"){ trackingUtil("VEHICLE_HISTORY_REPORT_TAB_CLICK"); } else { trackingUtil("Shipping_and_Payments_Tab"); } }else{ $("#viTabs_1").focus(); if(navigator && navigator.userAgent && navigator.userAgent.indexOf("Opera") != -1) { setTimeout(function(){document.location.hash = document.location.hash.substring(1);},50); } } }); $("#viTabs_2").bind("click",function(event,param){ trackingUtil("VEHICLE_SHIPPINGPAYMENT_TAB"); }); if(prForBotsEnabled){ $(document).ready(function(){ trackingUtil("VI_DOCUMENT_READY_TRIGGER"); }); } $("#snippetdesc").bind("click",function(event,param){ trackingUtil("VI_SEE_FULL_DESC_CLICK"); }); $(".rpMainCont a").attr('target','_blank'); var tRtmPubsub = raptor.require('pubsub'); if(tRtmPubsub) { tRtmPubsub.subscribe("ADD_TO_WATCH_TRIGGERED", function(msg){ $('body').trigger(("RTM_PUBLISH"),{'pids':(["280"])});}); } var tRtmPubsub = raptor.require('pubsub'); if(tRtmPubsub) { tRtmPubsub.subscribe("_SUBMIT_CARTBTN", function(msg){ $('body').trigger(("RTM_PUBLISH"),{'pids':(["20047"])});}); } $("#_rtop").click(function(){ trackingUtil("Return_to_top"); }); raptor.require('com.ebay.raptor.vi.cookie.ScreenDetail').init({"cookieName" : "dp1″,"cookieletName" : "pbf","currentResValue" : {"minWidth":-1,"maxWidth":-1,"name":"DEFAULT","value":0,"id":0,"integer":0},"resRange" : [{"minWidth":-1,"maxWidth":-1,"name":"DEFAULT","value":0,"id":0,"integer":0},{"minWidth":0,"maxWidth":1024,"name":"RES_1024″,"value":1,"id":1,"integer":1},{"minWidth":1025,"maxWidth":1152,"name":"RES_1152″,"value":2,"id":2,"integer":2},{"minWidth":1153,"maxWidth":1280,"name":"RES_1280″,"value":3,"id":3,"integer":3},{"minWidth":1281,"maxWidth":1366,"name":"RES_1366″,"value":4,"id":4,"integer":4},{"minWidth":1367,"maxWidth":1440,"name":"RES_1440″,"value":5,"id":5,"integer":5},{"minWidth":1441,"maxWidth":1680,"name":"RES_1680″,"value":6,"id":6,"integer":6},{"minWidth":1681,"maxWidth":2147483647,"name":"RES_MAX","value":7,"id":7,"integer":7}],"resBits" : [85,86,87],"currentViewportValue" : {"minWidth":-1,"maxWidth":-1,"name":"DEFAULT","value":0,"id":0,"integer":0},"viewportRange" : [{"minWidth":-1,"maxWidth":-1,"name":"DEFAULT","value":0,"id":0,"integer":0},{"minWidth":0,"maxWidth":1020,"name":"VIEWPORT_1″,"value":1,"id":1,"integer":1},{"minWidth":1021,"maxWidth":1024,"name":"VIEWPORT_2″,"value":2,"id":2,"integer":2},{"minWidth":1025,"maxWidth":1148,"name":"VIEWPORT_3″,"value":3,"id":3,"integer":3},{"minWidth":1149,"maxWidth":1152,"name":"VIEWPORT_4″,"value":4,"id":4,"integer":4},{"minWidth":1153,"maxWidth":1276,"name":"VIEWPORT_5″,"value":5,"id":5,"integer":5},{"minWidth":1277,"maxWidth":1280,"name":"VIEWPORT_6″,"value":6,"id":6,"integer":6},{"minWidth":1281,"maxWidth":2147483647,"name":"VIEWPORT_7″,"value":7,"id":7,"integer":7}],"viewportBits" : [69,70,71]}); var loadNoriJs = function(){ var noriJsArray = []; noriJsArray.push("https://ir.ebaystatic.com/rs/c/merch-zWniJVBr.js"); var isJsAlreadyLoaded = function(url) { if (!url) return; var resources = document.getElementsByTagName('script'); for (var i = resources.length; i–;) { if (resources[i] && resources[i]['src'] && resources[i]['src'] == url) return true; } return false; }; noriJsArray.forEach(function(jsUrl){ if(isJsAlreadyLoaded(jsUrl)){ if(typeof $_mod_merch !== 'undefined') { $_mod_merch.ready(); } }else{ var lazyLoadDelay = 0; setTimeout(function(){ var script = document.createElement('script'); script.type = "text/javascript"; script.src = jsUrl; script.async = true; script.onload = function(){ if(typeof $_mod_merch !== 'undefined') { $_mod_merch.ready(); } } document.body.appendChild(script); }, lazyLoadDelay); } }); }; window.addEventListener('load', loadNoriJs); $rwidgets(['com.ebay.raptor.vi.utils.ScrollTrackingUtil','w1-1′,{"isNoriEnabled":true,"isActive":true}],['com.ebay.raptor.vi.isum.smartBackTo','w1-2′,{"isBacktoSearch":false,"viBackToUrl":"javascript:void(0);","smtBackToAnchorArrowId":"smtBackToAnchorArrow","numLevels":"0″,"smtBackToAnchorId":"smtBackToAnchor"},0,0,0,['ebay.viewItem.AddToWatchLink','w1-3′,{"addToWatchUrl":"https:u002Fu002Fwww.ebay.co.uku002Fmybu002FWatchListAdd?_trksid=p2047675.l1359&item=234581102661&rt=nc&sourcePage=4340&srt=010007000000502c17ee6dc8cebe5602fbbf82d05372cdf22a0e9ab2d0df73c3b5f8c675f74ff20a34cca6874cae714b14f31422d4aaef4d6616be418ed7f3d45ef286005bf7991b5944190e3d84bcfeadea8fc87b5210&tagId=-99&SubmitAction.AddToListVI=x&ssPageName=VIP:watchlink:top:en&etn=Watch list","msku":true,"linkTopId":"linkTopAct","ended":false,"id":"watchLink","userSignedIn":false},'w1-2′,'watchItm']],['com.ebay.raptor.vi.overlayHandler','w1-4′],['com.ebay.raptor.vi.topmessagepanel.TopMessagePanel','w1-5′,{"dummy":"##n##","itemId":"234581102661″,"autoRefreshSvcId":"AUTO_REFRESH_SVC","panelId":"msgPanel","CHINESE_BUYER_HIGH_BIDDER_RESERVE_NOT_MET_PC_ON":"You're the high bidder but the reserve price has not been met. ","inlineExp":false,"CHINESE_BUYER_HIGH_BIDDER_PC_ON":"You're the high bidder. ","CHINESE_BUYER_OUTBIDDER_PC_ON":"You've been outbid. "}],['ebay.viewItem.PicturePanel','w1-6′,{"thbrImgId":"icThrImg","mainImgHldr":"mainImgHldr","isVideoPresent":false,"videoButtonLabel":"Item video. Slide {index} of {total}. Opens image gallery and plays video.","mskuId":"sel-msku-variation","imgButtonLabel":"Item image {index} of {total}. Opens image gallery.","isSelfHosted":true,"selectedIndex":0,"numberOfImages":14,"currentImgButtonLabel":"Showing image {index} of {total}","mainImgId":"icImg","isNavigationArrowsEnabled":true,"fsImgList":[{"thumbImgUrl":"https:u002Fu002Fi.ebayimg.comu002Fimagesu002Fgu002FIuoAAOSwK05iUif8u002Fs-l64.jpg","thumbImgSize":null,"displayImgUrl":"https:u002Fu002Fi.ebayimg.comu002Fimagesu002Fgu002FIuoAAOSwK05iUif8u002Fs-l500.jpg","displayImgSize":null,"maxImageUrl":"https:u002Fu002Fi.ebayimg.comu002Fimagesu002Fgu002FIuoAAOSwK05iUif8u002Fs-l1600.jpg","maxImageHeight":1001,"maxImageWidth":1001,"videoMedia":null,"videoViewerInfo":null,"zoomEnabled":true,"enlargeEnabled":true,"selected":false,"stockPhoto":false},{"thumbImgUrl":"https:u002Fu002Fi.ebayimg.comu002Fimagesu002Fgu002FX3sAAOSw89NiUifzu002Fs-l64.jpg","thumbImgSize":null,"displayImgUrl":"https:u002Fu002Fi.ebayimg.comu002Fimagesu002Fgu002FX3sAAOSw89NiUifzu002Fs-l500.jpg","displayImgSize":null,"maxImageUrl":"https:u002Fu002Fi.ebayimg.comu002Fimagesu002Fgu002FX3sAAOSw89NiUifzu002Fs-l1600.jpg","maxImageHeight":1001,"maxImageWidth":1001,"videoMedia":null,"videoViewerInfo":null,"zoomEnabled":true,"enlargeEnabled":true,"selected":false,"stockPhoto":false},{"thumbImgUrl":"https:u002Fu002Fi.ebayimg.comu002Fimagesu002Fgu002FWksAAOSwe3hiUigHu002Fs-l64.jpg","thumbImgSize":null,"displayImgUrl":"https:u002Fu002Fi.ebayimg.comu002Fimagesu002Fgu002FWksAAOSwe3hiUigHu002Fs-l500.jpg","displayImgSize":null,"maxImageUrl":"https:u002Fu002Fi.ebayimg.comu002Fimagesu002Fgu002FWksAAOSwe3hiUigHu002Fs-l1600.jpg","maxImageHeight":1001,"maxImageWidth":1001,"videoMedia":null,"videoViewerInfo":null,"zoomEnabled":true,"enlargeEnabled":true,"selected":false,"stockPhoto":false},{"thumbImgUrl":"https:u002Fu002Fi.ebayimg.comu002Fimagesu002Fgu002FtzwAAOSwvv1iUigSu002Fs-l64.jpg","thumbImgSize":null,"displayImgUrl":"https:u002Fu002Fi.ebayimg.comu002Fimagesu002Fgu002FtzwAAOSwvv1iUigSu002Fs-l500.jpg","displayImgSize":null,"maxImageUrl":"https:u002Fu002Fi.ebayimg.comu002Fimagesu002Fgu002FtzwAAOSwvv1iUigSu002Fs-l1600.jpg","maxImageHeight":1001,"maxImageWidth":1001,"videoMedia":null,"videoViewerInfo":null,"zoomEnabled":true,"enlargeEnabled":true,"selected":false,"stockPhoto":false},{"thumbImgUrl":"https:u002Fu002Fi.ebayimg.comu002Fimagesu002Fgu002FgmkAAOSwU3NiUigeu002Fs-l64.jpg","thumbImgSize":null,"displayImgUrl":"https:u002Fu002Fi.ebayimg.comu002Fimagesu002Fgu002FgmkAAOSwU3NiUigeu002Fs-l500.jpg","displayImgSize":null,"maxImageUrl":"https:u002Fu002Fi.ebayimg.comu002Fimagesu002Fgu002FgmkAAOSwU3NiUigeu002Fs-l1600.jpg","maxImageHeight":1001,"maxImageWidth":1001,"videoMedia":null,"videoViewerInfo":null,"zoomEnabled":true,"enlargeEnabled":true,"selected":false,"stockPhoto":false},{"thumbImgUrl":"https:u002Fu002Fi.ebayimg.comu002Fimagesu002Fgu002FGzAAAOSwd~RiUigqu002Fs-l64.jpg","thumbImgSize":null,"displayImgUrl":"https:u002Fu002Fi.ebayimg.comu002Fimagesu002Fgu002FGzAAAOSwd~RiUigqu002Fs-l500.jpg","displayImgSize":null,"maxImageUrl":"https:u002Fu002Fi.ebayimg.comu002Fimagesu002Fgu002FGzAAAOSwd~RiUigqu002Fs-l1600.jpg","maxImageHeight":1001,"maxImageWidth":1001,"videoMedia":null,"videoViewerInfo":null,"zoomEnabled":true,"enlargeEnabled":true,"selected":false,"stockPhoto":false},{"thumbImgUrl":"https:u002Fu002Fi.ebayimg.comu002Fimagesu002Fgu002F9aYAAOSwqKhiUig0u002Fs-l64.jpg","thumbImgSize":null,"displayImgUrl":"https:u002Fu002Fi.ebayimg.comu002Fimagesu002Fgu002F9aYAAOSwqKhiUig0u002Fs-l500.jpg","displayImgSize":null,"maxImageUrl":"https:u002Fu002Fi.ebayimg.comu002Fimagesu002Fgu002F9aYAAOSwqKhiUig0u002Fs-l1600.jpg","maxImageHeight":1001,"maxImageWidth":1001,"videoMedia":null,"videoViewerInfo":null,"zoomEnabled":true,"enlargeEnabled":true,"selected":false,"stockPhoto":false},{"thumbImgUrl":"https:u002Fu002Fi.ebayimg.comu002Fimagesu002Fgu002FuYEAAOSwQYJiUig-u002Fs-l64.jpg","thumbImgSize":null,"displayImgUrl":"https:u002Fu002Fi.ebayimg.comu002Fimagesu002Fgu002FuYEAAOSwQYJiUig-u002Fs-l500.jpg","displayImgSize":null,"maxImageUrl":"https:u002Fu002Fi.ebayimg.comu002Fimagesu002Fgu002FuYEAAOSwQYJiUig-u002Fs-l1600.jpg","maxImageHeight":1001,"maxImageWidth":1001,"videoMedia":null,"videoViewerInfo":null,"zoomEnabled":true,"enlargeEnabled":true,"selected":false,"stockPhoto":false},{"thumbImgUrl":"https:u002Fu002Fi.ebayimg.comu002Fimagesu002Fgu002F-AAAAOSwIwdiUihIu002Fs-l64.jpg","thumbImgSize":null,"displayImgUrl":"https:u002Fu002Fi.ebayimg.comu002Fimagesu002Fgu002F-AAAAOSwIwdiUihIu002Fs-l500.jpg","displayImgSize":null,"maxImageUrl":"https:u002Fu002Fi.ebayimg.comu002Fimagesu002Fgu002F-AAAAOSwIwdiUihIu002Fs-l1600.jpg","maxImageHeight":1001,"maxImageWidth":1001,"videoMedia":null,"videoViewerInfo":null,"zoomEnabled":true,"enlargeEnabled":true,"selected":false,"stockPhoto":false},{"thumbImgUrl":"https:u002Fu002Fi.ebayimg.comu002Fimagesu002Fgu002FbwQAAOSwnpRiUihSu002Fs-l64.jpg","thumbImgSize":null,"displayImgUrl":"https:u002Fu002Fi.ebayimg.comu002Fimagesu002Fgu002FbwQAAOSwnpRiUihSu002Fs-l500.jpg","displayImgSize":null,"maxImageUrl":"https:u002Fu002Fi.ebayimg.comu002Fimagesu002Fgu002FbwQAAOSwnpRiUihSu002Fs-l1600.jpg","maxImageHeight":1001,"maxImageWidth":1001,"videoMedia":null,"videoViewerInfo":null,"zoomEnabled":true,"enlargeEnabled":true,"selected":false,"stockPhoto":false},{"thumbImgUrl":"https:u002Fu002Fi.ebayimg.comu002Fimagesu002Fgu002F-D8AAOSwmrNiUihcu002Fs-l64.jpg","thumbImgSize":null,"displayImgUrl":"https:u002Fu002Fi.ebayimg.comu002Fimagesu002Fgu002F-D8AAOSwmrNiUihcu002Fs-l500.jpg","displayImgSize":null,"maxImageUrl":"https:u002Fu002Fi.ebayimg.comu002Fimagesu002Fgu002F-D8AAOSwmrNiUihcu002Fs-l1600.jpg","maxImageHeight":1001,"maxImageWidth":1001,"videoMedia":null,"videoViewerInfo":null,"zoomEnabled":true,"enlargeEnabled":true,"selected":false,"stockPhoto":false},{"thumbImgUrl":"https:u002Fu002Fi.ebayimg.comu002Fimagesu002Fgu002FJC0AAOSwyq5iUihlu002Fs-l64.jpg","thumbImgSize":null,"displayImgUrl":"https:u002Fu002Fi.ebayimg.comu002Fimagesu002Fgu002FJC0AAOSwyq5iUihlu002Fs-l500.jpg","displayImgSize":null,"maxImageUrl":"https:u002Fu002Fi.ebayimg.comu002Fimagesu002Fgu002FJC0AAOSwyq5iUihlu002Fs-l1600.jpg","maxImageHeight":1001,"maxImageWidth":1001,"videoMedia":null,"videoViewerInfo":null,"zoomEnabled":true,"enlargeEnabled":true,"selected":false,"stockPhoto":false},{"thumbImgUrl":"https:u002Fu002Fi.ebayimg.comu002Fimagesu002Fgu002FLaUAAOSwurBiUih4u002Fs-l64.jpg","thumbImgSize":null,"displayImgUrl":"https:u002Fu002Fi.ebayimg.comu002Fimagesu002Fgu002FLaUAAOSwurBiUih4u002Fs-l500.jpg","displayImgSize":null,"maxImageUrl":"https:u002Fu002Fi.ebayimg.comu002Fimagesu002Fgu002FLaUAAOSwurBiUih4u002Fs-l1600.jpg","maxImageHeight":800,"maxImageWidth":800,"videoMedia":null,"videoViewerInfo":null,"zoomEnabled":true,"enlargeEnabled":true,"selected":false,"stockPhoto":false},{"thumbImgUrl":"https:u002Fu002Fi.ebayimg.comu002Fimagesu002Fgu002F3FIAAOSwk1NiUihvu002Fs-l64.jpg","thumbImgSize":null,"displayImgUrl":"https:u002Fu002Fi.ebayimg.comu002Fimagesu002Fgu002F3FIAAOSwk1NiUihvu002Fs-l500.jpg","displayImgSize":null,"maxImageUrl":"https:u002Fu002Fi.ebayimg.comu002Fimagesu002Fgu002F3FIAAOSwk1NiUihvu002Fs-l1600.jpg","maxImageHeight":800,"maxImageWidth":800,"videoMedia":null,"videoViewerInfo":null,"zoomEnabled":true,"enlargeEnabled":true,"selected":false,"stockPhoto":false}],"fsId":"vi_main_img_fs","prLdImgThrsld":5,"imgAlt":"USA United States America-UKRAINE American-Ukrainian Banner Flag Flying D7R0″,"id":"vi_pic_panel","isEnableTouch":false},0,0,0,['ebay.viewItem.PictureColumn','w1-7′,{"nextPrevButtonLabel":"Showing slide {index} of {total}","plId":"viEnlargeImgLayer","mainImgId":"icImg","imgThreshold":"8″,"viHOVTRK":"VI_FILMSTRIP_THUMBS_HOVER","viTHBTRK":"VI_FILMSTRIP_THUMBS_CLICK","isVerticalImageStrip":true,"isHoverTrackingFilmstrip":false,"fsId":"vi_main_img_fs_hidden","pcId":"vi_main_img_fs","id":"vi_pic_column","viMORETRK":"VI_VERTICAL_IMAGE_MORE_CLICK"},'w1-6′,'vi_pic_column'],['com.ebay.raptor.vi.PicturePanel.PicturePanelIcons','w1-8′,{"pictureIconSel":"#picturePanelIcon #freeShip","defaultCaseHasBOPIS":false,"defaultCaseHasFreeShipping":false,"ebnTimerClass":"vi-ebnProm","defaultCaseHasEndingSoon":false,"lastOneClass":"t","ribbonContainerSel":"#picturePanelIcon","lastOneTxt":"LAST ONE","bopisClass":"vi-promCircle","percentOffTxt":"Free postage","ribbonContentSelector":"#picturePanelIcon #freeShip span.gspr","almostGoneTxt":"ALMOST GONE","endingSoonTxt":"Ending soon","ebnContentSelector":".vi-ebnClock","defaultCaseHasEBN":false,"topSellingTxt":"TOP SELLING","freeShippingTxt":"Free postage","defaultCaseHasLastOne":false,"defaultCaseHasPercentOff":false,"defaultCaseHasAlmostGone":false,"defaultCaseHasTopSelling":false}],['ebay.viewItem.ZoomEnlarge','w1-9′,{"enlargeMsg":"Click to view larger image and other views","zoomEnMsgCntId":"zoom_enlarge_msg_cnt","mainImgId":"icImg","zoomEnMsgId":"zoom_enlarge_msg","id":"vi_pic_zoomEnlarge","zoomMsg":"Mouse over image to zoom","isZoomLiteEnabled":true},'w1-6′,'vi_pic_zoomEnlarge',0,['ebay.viewItem.Zoomlite','w1-10′,{"zoomImgId":"zoom_main_img","instantZoomEnlargeMsg":"Click to enlarge","mImgContainerSize":500,"maskId":"zoom_img_mask","imgCntrId":"zoom_main_img_cntr","itemPicsSize":14,"isNewZoomTest1″:true,"instantZoomHoverMsg":"Hover to zoom","instantZoom":true,"mainImgId":"icImg","isNavigationArrowsEnabled":true,"zoomSelId":"zoom_selector","zoomCntrId":"zoom_main_cntr","id":"vi_pic_zoom","isVerticalImageStripEnabled":true,"zoomOnHoverHintId":"zoom_on_hover_hint"},'w1-9′,'vi_pic_zoom']]],['raptor.ads.AdsManager','w1-11′,{"isAsyncEnabled":true}],['com.ebay.raptor.vi.AdsAtfTracking','w1-12′],['com.ebay.raptor.vi.utils.Timer.TimerUtils','w1-13′,{"offScreenMessage":"(updates every ##1## seconds)","timeLeftOffScreenMessage":"Time left "}],['com.ebay.raptor.vi.ValidateQuantity','w1-14′,{"isSupressQty":false,"anotherfield":"$qty_dummy1$","errTextMap":["w1-14_qtyErr_0″,"w1-14_qtyErr_1″,"w1-14_qtyErr_2″,"w1-14_qtyErr_3″,"w1-14_qtyErr_4″,"w1-14_qtyErr_5″,"w1-14_qtyErr_6″],"isValid":"isValid","dummyQty":"$qty_dummy$","remnantQtyValue":0,"errorMsg":"w1-14-_errMsg","isMinRemnantSetEnabled":false,"disableQtyCheck":false,"isBuyBoxFlex":true,"isVIMQty":false,"qtyBoxId":"qtyTextBox","maxQty":0,"remainingQty":40,"errorIcon":"w1-14-_errIcon","availQtyThreshold":10},0,0,0,['com.ebay.raptor.vi.MskuVolumePricingQuantityPills','w1-15′,{"itemSummaryModel":{"largeButton":true,"itmCondition":"New with tags","normalizedItemCondition":"brand new","conditionId":1000,"binPrice":"£5.95″,"binPriceDouble":"5.95″,"binPriceOnly":"5.95″,"convertedBinPrice":null,"binURL":"https:u002Fu002Fpay.ebay.co.uku002Frxo?action=create&rypsvc=true&pagename=ryp&item=234581102661&TransactionId=-1″,"binGXOUrl":null,"binXOUrl":"https:u002Fu002Fpay.ebay.co.uku002Frxo?action=create&rypsvc=true&pagename=ryp&item=234581102661&TransactionId=-1″,"bidPrice":null,"bidPriceDouble":null,"bidPriceOnly":null,"convertedBidPrice":null,"maxBidPrice":null,"boSalePrice":null,"boSalePriceDouble":null,"boSalePriceOnly":null,"priceInMoney":null,"convertedPriceInMoney":null,"mtpYourPickPrice":null,"currencySymbol":"£","bidURL":null,"bids":0,"bidCurrencySymbol":null,"bidCounterModel":null,"timeLeftUrgency":"LOW","showBidsCount":false,"showBidsCountHot":false,"bestOfferURL":null,"bestOfferLayerURL":null,"reviewCounterOfferLayerURL":null,"signInBestOfferLayerURL":null,"shopCartURL":"https:u002Fu002Fcart.payments.ebay.co.uku002Fscu002Fatc?atc=true&item=234581102661&srt=01000700000050ad010885f42ce631a3b0954a08bab97d477816647c8b1d7aa43bac3366c6e64e3e8468d1de60df8de3d285c2fc1f61d7781181b103790e2c3c43c2a8a148dcc696fa6b3a5ba8ba9c840ed42a285e67b2&ssPageName=CART:ATC&format=json","shopCartPageURL":"https:u002Fu002Fcart.payments.ebay.co.uku002Fscu002Fadd?srt=0100070000005006722cea18e9aa6e53b257178bdf762d6e3ffcfda3a5192ce2565385d9350fdc10a1b4aef5a30927b9a4cbc5b58e9ad1c11b4c242db67408dc9c4189c114e180a5dab0eebea6d4549a50ba675a5fd9ef&ssPageName=VIFS:ATC","binLayerURL":null,"duringCheckoutLayerUrl":null,"signInBinLayerURL":null,"minToBidPrice":null,"minToBidLocalPrice":null,"versionQtyTxt":null,"notActive":false,"lotSize":0,"remainQty":40,"selectedVariationRemainQty":20,"maxQtyPerBuyer":0,"totalQty":40,"totalOffers":0,"qtyPurchased":0,"totalBids":0,"uniqueBidderCount":0,"showUniqueBidderCount":false,"bidHistoryUrl":null,"showQtyPurchased":false,"showQtyRemaining":false,"txnSaleDate":null,"startTime":1654529059000,"endTime":1657121059000,"endTimeMs":1657121059000,"timeLeft":{"secondsLeft":10,"minutesLeft":52,"hoursLeft":20,"daysLeft":24},"locale":"en_GB","duringCheckoutGXOUrl":null,"duringCheckoutXOUrl":"https:u002Fu002Fpay.ebay.co.uku002Frxo?action=create&rypsvc=true&pagename=ryp&item=234581102661&TransactionId=-1″,"itemRevisionTimestamp":0,"goTogetherModel":null,"groupGiftModel":null,"partnerRedirectWebsite":null,"partnerRedirectButtonText":null,"currentVatPrice":null,"binVatPrice":null,"currentVatConvertedPrice":null,"binVatConvertedPrice":null,"disableMerchOnVI":false,"quantity":null,"currencyCode":"GBP","itmConditionVisibilityKey":null,"viewedSeoFrameUrl":null,"flowersCutoffTime":15,"showVehiclePriceComparison":false,"vehiclePriceComparison":null,"financePartnerUrl":null,"vehicleInspectionUrl":null,"rateKickUrl":null,"geicoUrl":null,"weGoLookUrl":null,"itemUrl":null,"enableAfreshInterval":true,"cartLayerURL":"https:u002Fu002Fcart.payments.ebay.co.uku002Fscu002Fatc","addToCartRoverUrl":null,"itemDescSnippet":"All pictures are for illustration purpose only and Colours may vary slightly. Import Duties.","qtyNotAvailable":false,"buyerLoginNameSha":null,"giftExperience":null,"liteUrlPrefixForListing":null,"mockATC":false,"mockATCURL":null,"atcViElig":false,"streamLineBinModel":null,"ca65Warning":null,"suppressStreamLineBin":false,"reviewSioLayerUrl":null,"newUshipBannerEnabled":false,"ushipUrl":null,"showPostSaleAuthenticationBanner":false,"hasTransactionPrice":false,"ecoParticipationFee":null,"shopActionBinUrl":null,"shopActionAtcUrl":null,"completedVI":false,"blockingDestination":false,"partiallyProvisionedUser":false,"belowMarket":false,"dealsItem":false,"encodeBOPISURL":true,"cartLayerEnabled":false,"itemDescSnippetsEnabledV1″:true,"itemDescSnippetsEnabledV2″:false,"relativeEndTime":false,"addXOQuantityParam":false,"emailDigitalDeliveryItem":false,"multiQtyEnabledForGifting":false,"oid":false,"pccetransactionId":null,"payNowShopActionUrl":null,"showCTAForMotors":false,"mrpEnabled":false,"atcurl":"www.vinode1.stratus.ebay.com","itemBinnable":true,"versionView":false,"printView":false,"previewItem":false,"reviewOffer":false,"buyerView":false,"bopisatfredesign":true,"buyerGuaranteeEnabled":true,"listingSiteId":3,"binAvailable":true,"buyerGuaranteeUnavailabilityReasonCode":"NO_COVERAGE","bidingAvailable":false,"showBidLayer":true,"oneClickBid":false,"bestOfferLayer":false,"boOnLoad":false,"binOnLoad":false,"binController":false,"buyAnother":false,"scheduled":false,"nonJS":true,"realEstateItem":false,"adminView":false,"expired":false,"autoCars":false,"autoMotorCycles":false,"binLayerEnabled":false,"binLayerSigninRedirectVIEnabled":false,"binLayer":false,"itemRevised":false,"redPaymentsAbfEnabled":true,"timeLeftUrgencyRed":true,"swapButtonColors":false,"buyerGuaranteePCEnabled":true,"availableQuantityThreshold":10,"sellerView":false,"showBOPIS":false,"bopisavailableForUser":false,"pudoSymphonyPilotSeller":false,"pudoavailable":false,"showEBN":false,"duringCheckoutUrl":"https:u002Fu002Foffer.ebay.co.uku002Fwsu002FeBayISAPI.dll?BinConfirm&item=234581102661&rev=0&fromPage=2047675&_trksid=p2047675.l2646&fb=1″,"bidMore":false,"shopCart":true,"bulkAddToCartEnabled":true,"bulkShopCartURL":"https:u002Fu002Fcart.payments.ebay.co.uku002Fscu002Fadd?srt=0100070000005029884cbbb971fc38e4e2fd324e437a4361e45c0152fdb86cd531a70ecc8bbf37a253056b08ec8da9158e5e3946932be56264bf944d1c8e34c4b299f6b494cfb376b8d8d3a258b8049fba9e2520cc1540&ssPageName=CART:ATC","defaultBulkShopCartURL":"https:u002Fu002Fcart.payments.ebay.co.uku002Fscu002Fadd?item=iid:234581102661,qty:1&srt=01000700000050868ee4c65d571e4a614de7ae878fe8200574afd7bf985b96554c2345e8d42db6edb7057af60810966405992bdeb7b65d89f77d48db92a39ceb9d60280ff679f178eca4bea8a7af65b643643d2e3409da&ssPageName=CART:ATC","itemInCart":false,"halfOnCore":false,"conditionDetailEnabled":false,"conditionDetail":null,"reserveNotMet":false,"newCVIPView":false,"origClosedViewItemUrl":null,"sold":false,"won":false,"amtSaved":null,"saveOnOriginalRetailPrice":null,"minAdvertisedPriceExposure":"NONE","soldOnEBay":false,"soldOffEBay":false,"promoSaleOn":false,"originalPrice":null,"discountedPrice":null,"promoSaleTimeLeft":null,"discountedPercentage":0,"saveOnOriginalPrice":null,"minRemnantSetEnabled":false,"remnantSetValue":0,"euBasePrice":null,"signedIn":false,"caautoVehicle":false,"autoVehicle":false,"ebpbannerRedesign":true,"itemRevisionDate":null,"itemRevisionLink":null,"savingsPercent":null,"percentOff":null,"privateSale":false,"vatIncluded":false,"vatExcluded":false,"flowersCatItem":false,"bincounterEnabled":false,"abincounterEnabled":true,"digitalGiftCard":false,"signInUrlWithCartLayerReturn":null,"hideStpHlpIcon":false,"dsplStpLblVar":false,"discountedPriceDouble":null,"motorsComScoreTracking":null,"addVehicleInspectionRTM":false,"buildGEICOLink":false,"buildRateKickLink":false,"ushipEnabled":false,"financeTabEnabled":false,"showDealsItemSignal":false,"liveAuctionHidePayNow":false,"buildWeGoLookLink":false,"bin":true,"bid":false,"originalRetailPrice":null,"pricingTreatment":"NONE","bestOffer":false,"classifiedAd":false,"gtc":true,"ended":false,"siteId":3,"liveAuctionItem":false,"supressQty":false,"freeVHREnabled":false,"vppEnabled":false,"autoPowerSports":false,"topProduct":false,"dsplStpHlpIcon":false},"defaultVpqpModel":{"showMoreText":true,"volumePricingOfferModel":[{"quantity":1,"discountValue":0.0,"discountValueStrPercent":"0%","afterDiscountItemPrice":"£5.95″,"afterDiscountItemPriceWithSymbol":"£5.95″,"afterDiscountItemPricePerUnit":"£5.95 each","afterDiscountItemPricePerUnitWithSymbol":"£5.95 each","afterDiscountItemPriceDouble":"5.95″,"offerText":"Buy 1″,"offerTextAccessibility":"Buy 1 for £5.95″,"vatExcludedPrice":null,"unitPrice":null,"origItemPriceWithSymbol":"£5.95″,"discountAmountWithSymbol":"£0.00″,"pillDisabled":false,"vatIncluded":false,"vatExcluded":false},{"quantity":2,"discountValue":4.0,"discountValueStrPercent":"(4% OFF)","afterDiscountItemPrice":"£5.71″,"afterDiscountItemPriceWithSymbol":"£5.71″,"afterDiscountItemPricePerUnit":"£5.71 each","afterDiscountItemPricePerUnitWithSymbol":"£5.71 each","afterDiscountItemPriceDouble":"5.71″,"offerText":"Buy 2″,"offerTextAccessibility":"Buy 2 for £5.71 each","vatExcludedPrice":null,"unitPrice":null,"origItemPriceWithSymbol":"£5.95″,"discountAmountWithSymbol":"£0.24″,"pillDisabled":false,"vatIncluded":false,"vatExcluded":false},{"quantity":3,"discountValue":5.0,"discountValueStrPercent":"(5% OFF)","afterDiscountItemPrice":"£5.65″,"afterDiscountItemPriceWithSymbol":"£5.65″,"afterDiscountItemPricePerUnit":"£5.65 each","afterDiscountItemPricePerUnitWithSymbol":"£5.65 each","afterDiscountItemPriceDouble":"5.65″,"offerText":"Buy 3″,"offerTextAccessibility":"Buy 3 for £5.65 each","vatExcludedPrice":null,"unitPrice":null,"origItemPriceWithSymbol":"£5.95″,"discountAmountWithSymbol":"£0.30″,"pillDisabled":false,"vatIncluded":false,"vatExcluded":false},{"quantity":4,"discountValue":15.0,"discountValueStrPercent":"(15% OFF)","afterDiscountItemPrice":"£5.06″,"afterDiscountItemPriceWithSymbol":"£5.06″,"afterDiscountItemPricePerUnit":"£5.06 each","afterDiscountItemPricePerUnitWithSymbol":"£5.06 each","afterDiscountItemPriceDouble":"5.06″,"offerText":"4 or more for £5.06 each","offerTextAccessibility":"Buy 4 or more for £5.06 each","vatExcludedPrice":null,"unitPrice":null,"origItemPriceWithSymbol":"£5.95″,"discountAmountWithSymbol":"£0.89″,"pillDisabled":false,"vatIncluded":false,"vatExcluded":false}]},"vpqpModel":{"showDiscount":true,"showMoreText":false,"bulkSavingsLabel":"Multi-buy:","unitPriceLabel":"Unit price:","youSaveLabel":"You save:","nowLabel":"Now:","maxPillsCount":4,"selectedVariationId":534212475166,"showAsTextTiers":false,"volumePricingOfferModel":null,"mskuVolumePricingOfferModel":{"534212475166":{"showMoreText":true,"volumePricingOfferModel":[{"quantity":1,"discountValue":0.0,"discountValueStrPercent":"0%","afterDiscountItemPrice":"£5.95″,"afterDiscountItemPriceWithSymbol":"£5.95″,"afterDiscountItemPricePerUnit":"£5.95 each","afterDiscountItemPricePerUnitWithSymbol":"£5.95 each","afterDiscountItemPriceDouble":"5.95″,"offerText":"Buy 1″,"offerTextAccessibility":"Buy 1 for £5.95″,"vatExcludedPrice":null,"unitPrice":null,"origItemPriceWithSymbol":"£5.95″,"discountAmountWithSymbol":"£0.00″,"pillDisabled":false,"vatIncluded":false,"vatExcluded":false},{"quantity":2,"discountValue":4.0,"discountValueStrPercent":"(4% OFF)","afterDiscountItemPrice":"£5.71″,"afterDiscountItemPriceWithSymbol":"£5.71″,"afterDiscountItemPricePerUnit":"£5.71 each","afterDiscountItemPricePerUnitWithSymbol":"£5.71 each","afterDiscountItemPriceDouble":"5.71″,"offerText":"Buy 2″,"offerTextAccessibility":"Buy 2 for £5.71 each","vatExcludedPrice":null,"unitPrice":null,"origItemPriceWithSymbol":"£5.95″,"discountAmountWithSymbol":"£0.24″,"pillDisabled":false,"vatIncluded":false,"vatExcluded":false},{"quantity":3,"discountValue":5.0,"discountValueStrPercent":"(5% OFF)","afterDiscountItemPrice":"£5.65″,"afterDiscountItemPriceWithSymbol":"£5.65″,"afterDiscountItemPricePerUnit":"£5.65 each","afterDiscountItemPricePerUnitWithSymbol":"£5.65 each","afterDiscountItemPriceDouble":"5.65″,"offerText":"Buy 3″,"offerTextAccessibility":"Buy 3 for £5.65 each","vatExcludedPrice":null,"unitPrice":null,"origItemPriceWithSymbol":"£5.95″,"discountAmountWithSymbol":"£0.30″,"pillDisabled":false,"vatIncluded":false,"vatExcluded":false},{"quantity":4,"discountValue":15.0,"discountValueStrPercent":"(15% OFF)","afterDiscountItemPrice":"£5.06″,"afterDiscountItemPriceWithSymbol":"£5.06″,"afterDiscountItemPricePerUnit":"£5.06 each","afterDiscountItemPricePerUnitWithSymbol":"£5.06 each","afterDiscountItemPriceDouble":"5.06″,"offerText":"4 or more for £5.06 each","offerTextAccessibility":"Buy 4 or more for £5.06 each","vatExcludedPrice":null,"unitPrice":null,"origItemPriceWithSymbol":"£5.95″,"discountAmountWithSymbol":"£0.89″,"pillDisabled":false,"vatIncluded":false,"vatExcluded":false}]},"534212475165″:{"showMoreText":true,"volumePricingOfferModel":[{"quantity":1,"discountValue":0.0,"discountValueStrPercent":"0%","afterDiscountItemPrice":"£6.72″,"afterDiscountItemPriceWithSymbol":"£6.72″,"afterDiscountItemPricePerUnit":"£6.72 each","afterDiscountItemPricePerUnitWithSymbol":"£6.72 each","afterDiscountItemPriceDouble":"6.72″,"offerText":"Buy 1″,"offerTextAccessibility":"Buy 1 for £6.72″,"vatExcludedPrice":null,"unitPrice":null,"origItemPriceWithSymbol":"£6.72″,"discountAmountWithSymbol":"£0.00″,"pillDisabled":false,"vatIncluded":false,"vatExcluded":false},{"quantity":2,"discountValue":4.0,"discountValueStrPercent":"(4% OFF)","afterDiscountItemPrice":"£6.45″,"afterDiscountItemPriceWithSymbol":"£6.45″,"afterDiscountItemPricePerUnit":"£6.45 each","afterDiscountItemPricePerUnitWithSymbol":"£6.45 each","afterDiscountItemPriceDouble":"6.45″,"offerText":"Buy 2″,"offerTextAccessibility":"Buy 2 for £6.45 each","vatExcludedPrice":null,"unitPrice":null,"origItemPriceWithSymbol":"£6.72″,"discountAmountWithSymbol":"£0.27″,"pillDisabled":false,"vatIncluded":false,"vatExcluded":false},{"quantity":3,"discountValue":5.0,"discountValueStrPercent":"(5% OFF)","afterDiscountItemPrice":"£6.38″,"afterDiscountItemPriceWithSymbol":"£6.38″,"afterDiscountItemPricePerUnit":"£6.38 each","afterDiscountItemPricePerUnitWithSymbol":"£6.38 each","afterDiscountItemPriceDouble":"6.38″,"offerText":"Buy 3″,"offerTextAccessibility":"Buy 3 for £6.38 each","vatExcludedPrice":null,"unitPrice":null,"origItemPriceWithSymbol":"£6.72″,"discountAmountWithSymbol":"£0.34″,"pillDisabled":false,"vatIncluded":false,"vatExcluded":false},{"quantity":4,"discountValue":15.0,"discountValueStrPercent":"(15% OFF)","afterDiscountItemPrice":"£5.71″,"afterDiscountItemPriceWithSymbol":"£5.71″,"afterDiscountItemPricePerUnit":"£5.71 each","afterDiscountItemPricePerUnitWithSymbol":"£5.71 each","afterDiscountItemPriceDouble":"5.71″,"offerText":"4 or more for £5.71 each","offerTextAccessibility":"Buy 4 or more for £5.71 each","vatExcludedPrice":null,"unitPrice":null,"origItemPriceWithSymbol":"£6.72″,"discountAmountWithSymbol":"£1.01″,"pillDisabled":false,"vatIncluded":false,"vatExcluded":false}]}}}},0,0,0,['com.ebay.raptor.vi.VolumePricingQuantityPills','w1-16′,{"itemSummaryModel":{"largeButton":true,"itmCondition":"New with tags","normalizedItemCondition":"brand new","conditionId":1000,"binPrice":"£5.95″,"binPriceDouble":"5.95″,"binPriceOnly":"5.95″,"convertedBinPrice":null,"binURL":"https:u002Fu002Fpay.ebay.co.uku002Frxo?action=create&rypsvc=true&pagename=ryp&item=234581102661&TransactionId=-1″,"binGXOUrl":null,"binXOUrl":"https:u002Fu002Fpay.ebay.co.uku002Frxo?action=create&rypsvc=true&pagename=ryp&item=234581102661&TransactionId=-1″,"bidPrice":null,"bidPriceDouble":null,"bidPriceOnly":null,"convertedBidPrice":null,"maxBidPrice":null,"boSalePrice":null,"boSalePriceDouble":null,"boSalePriceOnly":null,"priceInMoney":null,"convertedPriceInMoney":null,"mtpYourPickPrice":null,"currencySymbol":"£","bidURL":null,"bids":0,"bidCurrencySymbol":null,"bidCounterModel":null,"timeLeftUrgency":"LOW","showBidsCount":false,"showBidsCountHot":false,"bestOfferURL":null,"bestOfferLayerURL":null,"reviewCounterOfferLayerURL":null,"signInBestOfferLayerURL":null,"shopCartURL":"https:u002Fu002Fcart.payments.ebay.co.uku002Fscu002Fatc?atc=true&item=234581102661&srt=01000700000050ad010885f42ce631a3b0954a08bab97d477816647c8b1d7aa43bac3366c6e64e3e8468d1de60df8de3d285c2fc1f61d7781181b103790e2c3c43c2a8a148dcc696fa6b3a5ba8ba9c840ed42a285e67b2&ssPageName=CART:ATC&format=json","shopCartPageURL":"https:u002Fu002Fcart.payments.ebay.co.uku002Fscu002Fadd?srt=0100070000005006722cea18e9aa6e53b257178bdf762d6e3ffcfda3a5192ce2565385d9350fdc10a1b4aef5a30927b9a4cbc5b58e9ad1c11b4c242db67408dc9c4189c114e180a5dab0eebea6d4549a50ba675a5fd9ef&ssPageName=VIFS:ATC","binLayerURL":null,"duringCheckoutLayerUrl":null,"signInBinLayerURL":null,"minToBidPrice":null,"minToBidLocalPrice":null,"versionQtyTxt":null,"notActive":false,"lotSize":0,"remainQty":40,"selectedVariationRemainQty":20,"maxQtyPerBuyer":0,"totalQty":40,"totalOffers":0,"qtyPurchased":0,"totalBids":0,"uniqueBidderCount":0,"showUniqueBidderCount":false,"bidHistoryUrl":null,"showQtyPurchased":false,"showQtyRemaining":false,"txnSaleDate":null,"startTime":1654529059000,"endTime":1657121059000,"endTimeMs":1657121059000,"timeLeft":{"secondsLeft":10,"minutesLeft":52,"hoursLeft":20,"daysLeft":24},"locale":"en_GB","duringCheckoutGXOUrl":null,"duringCheckoutXOUrl":"https:u002Fu002Fpay.ebay.co.uku002Frxo?action=create&rypsvc=true&pagename=ryp&item=234581102661&TransactionId=-1″,"itemRevisionTimestamp":0,"goTogetherModel":null,"groupGiftModel":null,"partnerRedirectWebsite":null,"partnerRedirectButtonText":null,"currentVatPrice":null,"binVatPrice":null,"currentVatConvertedPrice":null,"binVatConvertedPrice":null,"disableMerchOnVI":false,"quantity":null,"currencyCode":"GBP","itmConditionVisibilityKey":null,"viewedSeoFrameUrl":null,"flowersCutoffTime":15,"showVehiclePriceComparison":false,"vehiclePriceComparison":null,"financePartnerUrl":null,"vehicleInspectionUrl":null,"rateKickUrl":null,"geicoUrl":null,"weGoLookUrl":null,"itemUrl":null,"enableAfreshInterval":true,"cartLayerURL":"https:u002Fu002Fcart.payments.ebay.co.uku002Fscu002Fatc","addToCartRoverUrl":null,"itemDescSnippet":"All pictures are for illustration purpose only and Colours may vary slightly. Import Duties.","qtyNotAvailable":false,"buyerLoginNameSha":null,"giftExperience":null,"liteUrlPrefixForListing":null,"mockATC":false,"mockATCURL":null,"atcViElig":false,"streamLineBinModel":null,"ca65Warning":null,"suppressStreamLineBin":false,"reviewSioLayerUrl":null,"newUshipBannerEnabled":false,"ushipUrl":null,"showPostSaleAuthenticationBanner":false,"hasTransactionPrice":false,"ecoParticipationFee":null,"shopActionBinUrl":null,"shopActionAtcUrl":null,"completedVI":false,"blockingDestination":false,"partiallyProvisionedUser":false,"belowMarket":false,"dealsItem":false,"encodeBOPISURL":true,"cartLayerEnabled":false,"itemDescSnippetsEnabledV1″:true,"itemDescSnippetsEnabledV2″:false,"relativeEndTime":false,"addXOQuantityParam":false,"emailDigitalDeliveryItem":false,"multiQtyEnabledForGifting":false,"oid":false,"pccetransactionId":null,"payNowShopActionUrl":null,"showCTAForMotors":false,"mrpEnabled":false,"atcurl":"www.vinode1.stratus.ebay.com","itemBinnable":true,"versionView":false,"printView":false,"previewItem":false,"reviewOffer":false,"buyerView":false,"bopisatfredesign":true,"buyerGuaranteeEnabled":true,"listingSiteId":3,"binAvailable":true,"buyerGuaranteeUnavailabilityReasonCode":"NO_COVERAGE","bidingAvailable":false,"showBidLayer":true,"oneClickBid":false,"bestOfferLayer":false,"boOnLoad":false,"binOnLoad":false,"binController":false,"buyAnother":false,"scheduled":false,"nonJS":true,"realEstateItem":false,"adminView":false,"expired":false,"autoCars":false,"autoMotorCycles":false,"binLayerEnabled":false,"binLayerSigninRedirectVIEnabled":false,"binLayer":false,"itemRevised":false,"redPaymentsAbfEnabled":true,"timeLeftUrgencyRed":true,"swapButtonColors":false,"buyerGuaranteePCEnabled":true,"availableQuantityThreshold":10,"sellerView":false,"showBOPIS":false,"bopisavailableForUser":false,"pudoSymphonyPilotSeller":false,"pudoavailable":false,"showEBN":false,"duringCheckoutUrl":"https:u002Fu002Foffer.ebay.co.uku002Fwsu002FeBayISAPI.dll?BinConfirm&item=234581102661&rev=0&fromPage=2047675&_trksid=p2047675.l2646&fb=1″,"bidMore":false,"shopCart":true,"bulkAddToCartEnabled":true,"bulkShopCartURL":"https:u002Fu002Fcart.payments.ebay.co.uku002Fscu002Fadd?srt=0100070000005029884cbbb971fc38e4e2fd324e437a4361e45c0152fdb86cd531a70ecc8bbf37a253056b08ec8da9158e5e3946932be56264bf944d1c8e34c4b299f6b494cfb376b8d8d3a258b8049fba9e2520cc1540&ssPageName=CART:ATC","defaultBulkShopCartURL":"https:u002Fu002Fcart.payments.ebay.co.uku002Fscu002Fadd?item=iid:234581102661,qty:1&srt=01000700000050868ee4c65d571e4a614de7ae878fe8200574afd7bf985b96554c2345e8d42db6edb7057af60810966405992bdeb7b65d89f77d48db92a39ceb9d60280ff679f178eca4bea8a7af65b643643d2e3409da&ssPageName=CART:ATC","itemInCart":false,"halfOnCore":false,"conditionDetailEnabled":false,"conditionDetail":null,"reserveNotMet":false,"newCVIPView":false,"origClosedViewItemUrl":null,"sold":false,"won":false,"amtSaved":null,"saveOnOriginalRetailPrice":null,"minAdvertisedPriceExposure":"NONE","soldOnEBay":false,"soldOffEBay":false,"promoSaleOn":false,"originalPrice":null,"discountedPrice":null,"promoSaleTimeLeft":null,"discountedPercentage":0,"saveOnOriginalPrice":null,"minRemnantSetEnabled":false,"remnantSetValue":0,"euBasePrice":null,"signedIn":false,"caautoVehicle":false,"autoVehicle":false,"ebpbannerRedesign":true,"itemRevisionDate":null,"itemRevisionLink":null,"savingsPercent":null,"percentOff":null,"privateSale":false,"vatIncluded":false,"vatExcluded":false,"flowersCatItem":false,"bincounterEnabled":false,"abincounterEnabled":true,"digitalGiftCard":false,"signInUrlWithCartLayerReturn":null,"hideStpHlpIcon":false,"dsplStpLblVar":false,"discountedPriceDouble":null,"motorsComScoreTracking":null,"addVehicleInspectionRTM":false,"buildGEICOLink":false,"buildRateKickLink":false,"ushipEnabled":false,"financeTabEnabled":false,"showDealsItemSignal":false,"liveAuctionHidePayNow":false,"buildWeGoLookLink":false,"bin":true,"bid":false,"originalRetailPrice":null,"pricingTreatment":"NONE","bestOffer":false,"classifiedAd":false,"gtc":true,"ended":false,"siteId":3,"liveAuctionItem":false,"supressQty":false,"freeVHREnabled":false,"vppEnabled":false,"autoPowerSports":false,"topProduct":false,"dsplStpHlpIcon":false},"selectedText":", selected","variationVolumePricingOfferModel":{"showMoreText":true,"volumePricingOfferModel":[{"quantity":1,"discountValue":0.0,"discountValueStrPercent":"0%","afterDiscountItemPrice":"£5.95″,"afterDiscountItemPriceWithSymbol":"£5.95″,"afterDiscountItemPricePerUnit":"£5.95 each","afterDiscountItemPricePerUnitWithSymbol":"£5.95 each","afterDiscountItemPriceDouble":"5.95″,"offerText":"Buy 1″,"offerTextAccessibility":"Buy 1 for £5.95″,"vatExcludedPrice":null,"unitPrice":null,"origItemPriceWithSymbol":"£5.95″,"discountAmountWithSymbol":"£0.00″,"pillDisabled":false,"vatIncluded":false,"vatExcluded":false},{"quantity":2,"discountValue":4.0,"discountValueStrPercent":"(4% OFF)","afterDiscountItemPrice":"£5.71″,"afterDiscountItemPriceWithSymbol":"£5.71″,"afterDiscountItemPricePerUnit":"£5.71 each","afterDiscountItemPricePerUnitWithSymbol":"£5.71 each","afterDiscountItemPriceDouble":"5.71″,"offerText":"Buy 2″,"offerTextAccessibility":"Buy 2 for £5.71 each","vatExcludedPrice":null,"unitPrice":null,"origItemPriceWithSymbol":"£5.95″,"discountAmountWithSymbol":"£0.24″,"pillDisabled":false,"vatIncluded":false,"vatExcluded":false},{"quantity":3,"discountValue":5.0,"discountValueStrPercent":"(5% OFF)","afterDiscountItemPrice":"£5.65″,"afterDiscountItemPriceWithSymbol":"£5.65″,"afterDiscountItemPricePerUnit":"£5.65 each","afterDiscountItemPricePerUnitWithSymbol":"£5.65 each","afterDiscountItemPriceDouble":"5.65″,"offerText":"Buy 3″,"offerTextAccessibility":"Buy 3 for £5.65 each","vatExcludedPrice":null,"unitPrice":null,"origItemPriceWithSymbol":"£5.95″,"discountAmountWithSymbol":"£0.30″,"pillDisabled":false,"vatIncluded":false,"vatExcluded":false},{"quantity":4,"discountValue":15.0,"discountValueStrPercent":"(15% OFF)","afterDiscountItemPrice":"£5.06″,"afterDiscountItemPriceWithSymbol":"£5.06″,"afterDiscountItemPricePerUnit":"£5.06 each","afterDiscountItemPricePerUnitWithSymbol":"£5.06 each","afterDiscountItemPriceDouble":"5.06″,"offerText":"4 or more for £5.06 each","offerTextAccessibility":"Buy 4 or more for £5.06 each","vatExcludedPrice":null,"unitPrice":null,"origItemPriceWithSymbol":"£5.95″,"discountAmountWithSymbol":"£0.89″,"pillDisabled":false,"vatIncluded":false,"vatExcluded":false}]},"vpqpModel":{"showDiscount":true,"showMoreText":false,"bulkSavingsLabel":"Multi-buy:","unitPriceLabel":"Unit price:","youSaveLabel":"You save:","nowLabel":"Now:","maxPillsCount":4,"selectedVariationId":534212475166,"showAsTextTiers":false,"volumePricingOfferModel":null,"mskuVolumePricingOfferModel":{"534212475166":{"showMoreText":true,"volumePricingOfferModel":[{"quantity":1,"discountValue":0.0,"discountValueStrPercent":"0%","afterDiscountItemPrice":"£5.95″,"afterDiscountItemPriceWithSymbol":"£5.95″,"afterDiscountItemPricePerUnit":"£5.95 each","afterDiscountItemPricePerUnitWithSymbol":"£5.95 each","afterDiscountItemPriceDouble":"5.95″,"offerText":"Buy 1″,"offerTextAccessibility":"Buy 1 for £5.95″,"vatExcludedPrice":null,"unitPrice":null,"origItemPriceWithSymbol":"£5.95″,"discountAmountWithSymbol":"£0.00″,"pillDisabled":false,"vatIncluded":false,"vatExcluded":false},{"quantity":2,"discountValue":4.0,"discountValueStrPercent":"(4% OFF)","afterDiscountItemPrice":"£5.71″,"afterDiscountItemPriceWithSymbol":"£5.71″,"afterDiscountItemPricePerUnit":"£5.71 each","afterDiscountItemPricePerUnitWithSymbol":"£5.71 each","afterDiscountItemPriceDouble":"5.71″,"offerText":"Buy 2″,"offerTextAccessibility":"Buy 2 for £5.71 each","vatExcludedPrice":null,"unitPrice":null,"origItemPriceWithSymbol":"£5.95″,"discountAmountWithSymbol":"£0.24″,"pillDisabled":false,"vatIncluded":false,"vatExcluded":false},{"quantity":3,"discountValue":5.0,"discountValueStrPercent":"(5% OFF)","afterDiscountItemPrice":"£5.65″,"afterDiscountItemPriceWithSymbol":"£5.65″,"afterDiscountItemPricePerUnit":"£5.65 each","afterDiscountItemPricePerUnitWithSymbol":"£5.65 each","afterDiscountItemPriceDouble":"5.65″,"offerText":"Buy 3″,"offerTextAccessibility":"Buy 3 for £5.65 each","vatExcludedPrice":null,"unitPrice":null,"origItemPriceWithSymbol":"£5.95″,"discountAmountWithSymbol":"£0.30″,"pillDisabled":false,"vatIncluded":false,"vatExcluded":false},{"quantity":4,"discountValue":15.0,"discountValueStrPercent":"(15% OFF)","afterDiscountItemPrice":"£5.06″,"afterDiscountItemPriceWithSymbol":"£5.06″,"afterDiscountItemPricePerUnit":"£5.06 each","afterDiscountItemPricePerUnitWithSymbol":"£5.06 each","afterDiscountItemPriceDouble":"5.06″,"offerText":"4 or more for £5.06 each","offerTextAccessibility":"Buy 4 or more for £5.06 each","vatExcludedPrice":null,"unitPrice":null,"origItemPriceWithSymbol":"£5.95″,"discountAmountWithSymbol":"£0.89″,"pillDisabled":false,"vatIncluded":false,"vatExcluded":false}]},"534212475165″:{"showMoreText":true,"volumePricingOfferModel":[{"quantity":1,"discountValue":0.0,"discountValueStrPercent":"0%","afterDiscountItemPrice":"£6.72″,"afterDiscountItemPriceWithSymbol":"£6.72″,"afterDiscountItemPricePerUnit":"£6.72 each","afterDiscountItemPricePerUnitWithSymbol":"£6.72 each","afterDiscountItemPriceDouble":"6.72″,"offerText":"Buy 1″,"offerTextAccessibility":"Buy 1 for £6.72″,"vatExcludedPrice":null,"unitPrice":null,"origItemPriceWithSymbol":"£6.72″,"discountAmountWithSymbol":"£0.00″,"pillDisabled":false,"vatIncluded":false,"vatExcluded":false},{"quantity":2,"discountValue":4.0,"discountValueStrPercent":"(4% OFF)","afterDiscountItemPrice":"£6.45″,"afterDiscountItemPriceWithSymbol":"£6.45″,"afterDiscountItemPricePerUnit":"£6.45 each","afterDiscountItemPricePerUnitWithSymbol":"£6.45 each","afterDiscountItemPriceDouble":"6.45″,"offerText":"Buy 2″,"offerTextAccessibility":"Buy 2 for £6.45 each","vatExcludedPrice":null,"unitPrice":null,"origItemPriceWithSymbol":"£6.72″,"discountAmountWithSymbol":"£0.27″,"pillDisabled":false,"vatIncluded":false,"vatExcluded":false},{"quantity":3,"discountValue":5.0,"discountValueStrPercent":"(5% OFF)","afterDiscountItemPrice":"£6.38″,"afterDiscountItemPriceWithSymbol":"£6.38″,"afterDiscountItemPricePerUnit":"£6.38 each","afterDiscountItemPricePerUnitWithSymbol":"£6.38 each","afterDiscountItemPriceDouble":"6.38″,"offerText":"Buy 3″,"offerTextAccessibility":"Buy 3 for £6.38 each","vatExcludedPrice":null,"unitPrice":null,"origItemPriceWithSymbol":"£6.72″,"discountAmountWithSymbol":"£0.34″,"pillDisabled":false,"vatIncluded":false,"vatExcluded":false},{"quantity":4,"discountValue":15.0,"discountValueStrPercent":"(15% OFF)","afterDiscountItemPrice":"£5.71″,"afterDiscountItemPriceWithSymbol":"£5.71″,"afterDiscountItemPricePerUnit":"£5.71 each","afterDiscountItemPricePerUnitWithSymbol":"£5.71 each","afterDiscountItemPriceDouble":"5.71″,"offerText":"4 or more for £5.71 each","offerTextAccessibility":"Buy 4 or more for £5.71 each","vatExcludedPrice":null,"unitPrice":null,"origItemPriceWithSymbol":"£6.72″,"discountAmountWithSymbol":"£1.01″,"pillDisabled":false,"vatIncluded":false,"vatExcluded":false}]}}}}]]],['raptor.vi.ActionPanel','w1-17′,{"noGuestCart":false,"binEnabled":"f","isVIMCustomization":false,"isModel":{"largeButton":true,"itmCondition":"New with tags","normalizedItemCondition":"brand new","conditionId":1000,"binPrice":"£5.95″,"binPriceDouble":"5.95″,"binPriceOnly":"5.95″,"convertedBinPrice":null,"binURL":"https:u002Fu002Fpay.ebay.co.uku002Frxo?action=create&rypsvc=true&pagename=ryp&item=234581102661&TransactionId=-1″,"binGXOUrl":null,"binXOUrl":"https:u002Fu002Fpay.ebay.co.uku002Frxo?action=create&rypsvc=true&pagename=ryp&item=234581102661&TransactionId=-1″,"bidPrice":null,"bidPriceDouble":null,"bidPriceOnly":null,"convertedBidPrice":null,"maxBidPrice":null,"boSalePrice":null,"boSalePriceDouble":null,"boSalePriceOnly":null,"priceInMoney":null,"convertedPriceInMoney":null,"mtpYourPickPrice":null,"currencySymbol":"£","bidURL":null,"bids":0,"bidCurrencySymbol":null,"bidCounterModel":null,"timeLeftUrgency":"LOW","showBidsCount":false,"showBidsCountHot":false,"bestOfferURL":null,"bestOfferLayerURL":null,"reviewCounterOfferLayerURL":null,"signInBestOfferLayerURL":null,"shopCartURL":"https:u002Fu002Fcart.payments.ebay.co.uku002Fscu002Fatc?atc=true&item=234581102661&srt=01000700000050ad010885f42ce631a3b0954a08bab97d477816647c8b1d7aa43bac3366c6e64e3e8468d1de60df8de3d285c2fc1f61d7781181b103790e2c3c43c2a8a148dcc696fa6b3a5ba8ba9c840ed42a285e67b2&ssPageName=CART:ATC&format=json","shopCartPageURL":"https:u002Fu002Fcart.payments.ebay.co.uku002Fscu002Fadd?srt=0100070000005006722cea18e9aa6e53b257178bdf762d6e3ffcfda3a5192ce2565385d9350fdc10a1b4aef5a30927b9a4cbc5b58e9ad1c11b4c242db67408dc9c4189c114e180a5dab0eebea6d4549a50ba675a5fd9ef&ssPageName=VIFS:ATC","binLayerURL":null,"duringCheckoutLayerUrl":null,"signInBinLayerURL":null,"minToBidPrice":null,"minToBidLocalPrice":null,"versionQtyTxt":null,"notActive":false,"lotSize":0,"remainQty":40,"selectedVariationRemainQty":20,"maxQtyPerBuyer":0,"totalQty":40,"totalOffers":0,"qtyPurchased":0,"totalBids":0,"uniqueBidderCount":0,"showUniqueBidderCount":false,"bidHistoryUrl":null,"showQtyPurchased":false,"showQtyRemaining":false,"txnSaleDate":null,"startTime":1654529059000,"endTime":1657121059000,"endTimeMs":1657121059000,"timeLeft":{"secondsLeft":10,"minutesLeft":52,"hoursLeft":20,"daysLeft":24},"locale":"en_GB","duringCheckoutGXOUrl":null,"duringCheckoutXOUrl":"https:u002Fu002Fpay.ebay.co.uku002Frxo?action=create&rypsvc=true&pagename=ryp&item=234581102661&TransactionId=-1″,"itemRevisionTimestamp":0,"goTogetherModel":null,"groupGiftModel":null,"partnerRedirectWebsite":null,"partnerRedirectButtonText":null,"currentVatPrice":null,"binVatPrice":null,"currentVatConvertedPrice":null,"binVatConvertedPrice":null,"disableMerchOnVI":false,"quantity":null,"currencyCode":"GBP","itmConditionVisibilityKey":null,"viewedSeoFrameUrl":null,"flowersCutoffTime":15,"showVehiclePriceComparison":false,"vehiclePriceComparison":null,"financePartnerUrl":null,"vehicleInspectionUrl":null,"rateKickUrl":null,"geicoUrl":null,"weGoLookUrl":null,"itemUrl":null,"enableAfreshInterval":true,"cartLayerURL":"https:u002Fu002Fcart.payments.ebay.co.uku002Fscu002Fatc","addToCartRoverUrl":null,"itemDescSnippet":"All pictures are for illustration purpose only and Colours may vary slightly. Import Duties.","qtyNotAvailable":false,"buyerLoginNameSha":null,"giftExperience":null,"liteUrlPrefixForListing":null,"mockATC":false,"mockATCURL":null,"atcViElig":false,"streamLineBinModel":null,"ca65Warning":null,"suppressStreamLineBin":false,"reviewSioLayerUrl":null,"newUshipBannerEnabled":false,"ushipUrl":null,"showPostSaleAuthenticationBanner":false,"hasTransactionPrice":false,"ecoParticipationFee":null,"shopActionBinUrl":null,"shopActionAtcUrl":null,"completedVI":false,"blockingDestination":false,"partiallyProvisionedUser":false,"belowMarket":false,"dealsItem":false,"encodeBOPISURL":true,"cartLayerEnabled":false,"itemDescSnippetsEnabledV1″:true,"itemDescSnippetsEnabledV2″:false,"relativeEndTime":false,"addXOQuantityParam":false,"emailDigitalDeliveryItem":false,"multiQtyEnabledForGifting":false,"oid":false,"pccetransactionId":null,"payNowShopActionUrl":null,"showCTAForMotors":false,"mrpEnabled":false,"atcurl":"www.vinode1.stratus.ebay.com","itemBinnable":true,"versionView":false,"printView":false,"previewItem":false,"reviewOffer":false,"buyerView":false,"bopisatfredesign":true,"buyerGuaranteeEnabled":true,"listingSiteId":3,"binAvailable":true,"buyerGuaranteeUnavailabilityReasonCode":"NO_COVERAGE","bidingAvailable":false,"showBidLayer":true,"oneClickBid":false,"bestOfferLayer":false,"boOnLoad":false,"binOnLoad":false,"binController":false,"buyAnother":false,"scheduled":false,"nonJS":true,"realEstateItem":false,"adminView":false,"expired":false,"autoCars":false,"autoMotorCycles":false,"binLayerEnabled":false,"binLayerSigninRedirectVIEnabled":false,"binLayer":false,"itemRevised":false,"redPaymentsAbfEnabled":true,"timeLeftUrgencyRed":true,"swapButtonColors":false,"buyerGuaranteePCEnabled":true,"availableQuantityThreshold":10,"sellerView":false,"showBOPIS":false,"bopisavailableForUser":false,"pudoSymphonyPilotSeller":false,"pudoavailable":false,"showEBN":false,"duringCheckoutUrl":"https:u002Fu002Foffer.ebay.co.uku002Fwsu002FeBayISAPI.dll?BinConfirm&item=234581102661&rev=0&fromPage=2047675&_trksid=p2047675.l2646&fb=1″,"bidMore":false,"shopCart":true,"bulkAddToCartEnabled":true,"bulkShopCartURL":"https:u002Fu002Fcart.payments.ebay.co.uku002Fscu002Fadd?srt=0100070000005029884cbbb971fc38e4e2fd324e437a4361e45c0152fdb86cd531a70ecc8bbf37a253056b08ec8da9158e5e3946932be56264bf944d1c8e34c4b299f6b494cfb376b8d8d3a258b8049fba9e2520cc1540&ssPageName=CART:ATC","defaultBulkShopCartURL":"https:u002Fu002Fcart.payments.ebay.co.uku002Fscu002Fadd?item=iid:234581102661,qty:1&srt=01000700000050868ee4c65d571e4a614de7ae878fe8200574afd7bf985b96554c2345e8d42db6edb7057af60810966405992bdeb7b65d89f77d48db92a39ceb9d60280ff679f178eca4bea8a7af65b643643d2e3409da&ssPageName=CART:ATC","itemInCart":false,"halfOnCore":false,"conditionDetailEnabled":false,"conditionDetail":null,"reserveNotMet":false,"newCVIPView":false,"origClosedViewItemUrl":null,"sold":false,"won":false,"amtSaved":null,"saveOnOriginalRetailPrice":null,"minAdvertisedPriceExposure":"NONE","soldOnEBay":false,"soldOffEBay":false,"promoSaleOn":false,"originalPrice":null,"discountedPrice":null,"promoSaleTimeLeft":null,"discountedPercentage":0,"saveOnOriginalPrice":null,"minRemnantSetEnabled":false,"remnantSetValue":0,"euBasePrice":null,"signedIn":false,"caautoVehicle":false,"autoVehicle":false,"ebpbannerRedesign":true,"itemRevisionDate":null,"itemRevisionLink":null,"savingsPercent":null,"percentOff":null,"privateSale":false,"vatIncluded":false,"vatExcluded":false,"flowersCatItem":false,"bincounterEnabled":false,"abincounterEnabled":true,"digitalGiftCard":false,"signInUrlWithCartLayerReturn":null,"hideStpHlpIcon":false,"dsplStpLblVar":false,"discountedPriceDouble":null,"motorsComScoreTracking":null,"addVehicleInspectionRTM":false,"buildGEICOLink":false,"buildRateKickLink":false,"ushipEnabled":false,"financeTabEnabled":false,"showDealsItemSignal":false,"liveAuctionHidePayNow":false,"buildWeGoLookLink":false,"bin":true,"bid":false,"originalRetailPrice":null,"pricingTreatment":"NONE","bestOffer":false,"classifiedAd":false,"gtc":true,"ended":false,"siteId":3,"liveAuctionItem":false,"supressQty":false,"freeVHREnabled":false,"vppEnabled":false,"autoPowerSports":false,"topProduct":false,"dsplStpHlpIcon":false},"isATCRedesignLayerV1Active":true,"savingsRateLowerCase":"off","isRedesign":false,"isBOPISOnly":false,"isCartLyr":false,"isMSKUVolumePricing":{"534212475166":{"showMoreText":true,"volumePricingOfferModel":[{"quantity":1,"discountValue":0.0,"discountValueStrPercent":"0%","afterDiscountItemPrice":"£5.95″,"afterDiscountItemPriceWithSymbol":"£5.95″,"afterDiscountItemPricePerUnit":"£5.95 each","afterDiscountItemPricePerUnitWithSymbol":"£5.95 each","afterDiscountItemPriceDouble":"5.95″,"offerText":"Buy 1″,"offerTextAccessibility":"Buy 1 for £5.95″,"vatExcludedPrice":null,"unitPrice":null,"origItemPriceWithSymbol":"£5.95″,"discountAmountWithSymbol":"£0.00″,"pillDisabled":false,"vatIncluded":false,"vatExcluded":false},{"quantity":2,"discountValue":4.0,"discountValueStrPercent":"(4% OFF)","afterDiscountItemPrice":"£5.71″,"afterDiscountItemPriceWithSymbol":"£5.71″,"afterDiscountItemPricePerUnit":"£5.71 each","afterDiscountItemPricePerUnitWithSymbol":"£5.71 each","afterDiscountItemPriceDouble":"5.71″,"offerText":"Buy 2″,"offerTextAccessibility":"Buy 2 for £5.71 each","vatExcludedPrice":null,"unitPrice":null,"origItemPriceWithSymbol":"£5.95″,"discountAmountWithSymbol":"£0.24″,"pillDisabled":false,"vatIncluded":false,"vatExcluded":false},{"quantity":3,"discountValue":5.0,"discountValueStrPercent":"(5% OFF)","afterDiscountItemPrice":"£5.65″,"afterDiscountItemPriceWithSymbol":"£5.65″,"afterDiscountItemPricePerUnit":"£5.65 each","afterDiscountItemPricePerUnitWithSymbol":"£5.65 each","afterDiscountItemPriceDouble":"5.65″,"offerText":"Buy 3″,"offerTextAccessibility":"Buy 3 for £5.65 each","vatExcludedPrice":null,"unitPrice":null,"origItemPriceWithSymbol":"£5.95″,"discountAmountWithSymbol":"£0.30″,"pillDisabled":false,"vatIncluded":false,"vatExcluded":false},{"quantity":4,"discountValue":15.0,"discountValueStrPercent":"(15% OFF)","afterDiscountItemPrice":"£5.06″,"afterDiscountItemPriceWithSymbol":"£5.06″,"afterDiscountItemPricePerUnit":"£5.06 each","afterDiscountItemPricePerUnitWithSymbol":"£5.06 each","afterDiscountItemPriceDouble":"5.06″,"offerText":"4 or more for £5.06 each","offerTextAccessibility":"Buy 4 or more for £5.06 each","vatExcludedPrice":null,"unitPrice":null,"origItemPriceWithSymbol":"£5.95″,"discountAmountWithSymbol":"£0.89″,"pillDisabled":false,"vatIncluded":false,"vatExcluded":false}]},"534212475165″:{"showMoreText":true,"volumePricingOfferModel":[{"quantity":1,"discountValue":0.0,"discountValueStrPercent":"0%","afterDiscountItemPrice":"£6.72″,"afterDiscountItemPriceWithSymbol":"£6.72″,"afterDiscountItemPricePerUnit":"£6.72 each","afterDiscountItemPricePerUnitWithSymbol":"£6.72 each","afterDiscountItemPriceDouble":"6.72″,"offerText":"Buy 1″,"offerTextAccessibility":"Buy 1 for £6.72″,"vatExcludedPrice":null,"unitPrice":null,"origItemPriceWithSymbol":"£6.72″,"discountAmountWithSymbol":"£0.00″,"pillDisabled":false,"vatIncluded":false,"vatExcluded":false},{"quantity":2,"discountValue":4.0,"discountValueStrPercent":"(4% OFF)","afterDiscountItemPrice":"£6.45″,"afterDiscountItemPriceWithSymbol":"£6.45″,"afterDiscountItemPricePerUnit":"£6.45 each","afterDiscountItemPricePerUnitWithSymbol":"£6.45 each","afterDiscountItemPriceDouble":"6.45″,"offerText":"Buy 2″,"offerTextAccessibility":"Buy 2 for £6.45 each","vatExcludedPrice":null,"unitPrice":null,"origItemPriceWithSymbol":"£6.72″,"discountAmountWithSymbol":"£0.27″,"pillDisabled":false,"vatIncluded":false,"vatExcluded":false},{"quantity":3,"discountValue":5.0,"discountValueStrPercent":"(5% OFF)","afterDiscountItemPrice":"£6.38″,"afterDiscountItemPriceWithSymbol":"£6.38″,"afterDiscountItemPricePerUnit":"£6.38 each","afterDiscountItemPricePerUnitWithSymbol":"£6.38 each","afterDiscountItemPriceDouble":"6.38″,"offerText":"Buy 3″,"offerTextAccessibility":"Buy 3 for £6.38 each","vatExcludedPrice":null,"unitPrice":null,"origItemPriceWithSymbol":"£6.72″,"discountAmountWithSymbol":"£0.34″,"pillDisabled":false,"vatIncluded":false,"vatExcluded":false},{"quantity":4,"discountValue":15.0,"discountValueStrPercent":"(15% OFF)","afterDiscountItemPrice":"£5.71″,"afterDiscountItemPriceWithSymbol":"£5.71″,"afterDiscountItemPricePerUnit":"£5.71 each","afterDiscountItemPricePerUnitWithSymbol":"£5.71 each","afterDiscountItemPriceDouble":"5.71″,"offerText":"4 or more for £5.71 each","offerTextAccessibility":"Buy 4 or more for £5.71 each","vatExcludedPrice":null,"unitPrice":null,"origItemPriceWithSymbol":"£6.72″,"discountAmountWithSymbol":"£1.01″,"pillDisabled":false,"vatIncluded":false,"vatExcluded":false}]}},"atcBtnId":"atc-area","isEncodeBOPISUrl":true,"isBidOfferTrackingEnabled":true,"errTitleATC":"Oops, there was a problem","primaryBtnBin":"continueBtnBin","isFeedbackLinkActive":false,"isEbayPlusUpsellLinkPresent":false,"isEUSite":true,"disableBINBtnFeatureON":true,"customizationBinOverlay":"customizationBinOverlay","binURL":"https:u002Fu002Fpay.ebay.co.uku002Frxo?action=create&rypsvc=true&pagename=ryp&item=234581102661&TransactionId=-1″,"isPUDO":false,"errMsgATC":"The item you've selected wasn't added to your basket.","savingsRateUpperCase":"OFF","bindSpaceBarOnBinButton":false,"isValid":"isValid","isSMEInterruptLayer":false,"secondaryBtnBin":"backBtnBin","isShowReview":false,"isSubmitButtonPresent":false,"itemId":234581102661,"enableCustomizationDialog":true,"isBuyBoxFlex":true,"qtyBoxId":"qtyTextBox","siteId":3,"throbberMessageATC_4″:"It's almost ready for you","watchBtnId":"watch-area","throbberMessageATC_2″:"Still adding…","binBtnId":"binBtn_btn","waitforCustomizationEnabled":true},0,0,0,['com.ebay.raptor.vi.VIButton','w1-18′,{"mouseDownClass":"md","isCSS3″:true,"btnId":"binBtn_btn"},'w1-17′,'binBtn'],['ebay.viewItem.Cart','w1-19′,{"isVIMCustomization":false,"isATCRedesignLayerV1Active":true,"cartUrl":"https:u002Fu002Fcart.payments.ebay.co.uku002Fscu002Fadd?srt=0100070000005029884cbbb971fc38e4e2fd324e437a4361e45c0152fdb86cd531a70ecc8bbf37a253056b08ec8da9158e5e3946932be56264bf944d1c8e34c4b299f6b494cfb376b8d8d3a258b8049fba9e2520cc1540&ssPageName=CART:ATC","atcRedesignOverlayId":"atcRedesignId_overlay-atc-container","secondaryBtn":"backBtn","hasVASIntercept":false,"customizationOverlay":"customizationOverlay","cartOlayId":"atcRedesignId_olay","cartBtnId":"atcRedesignId_btn","isBulkCart":true,"hasWrtyIntercept":false,"itemId":234581102661,"enableCustomizationDialog":true,"primaryBtn":"continueBtn","id":"atcRedesignId_btn"},'w1-17′,'atcRedesignId',0,['ui.Overlay','w1-20′,{"accessible":true,"hasCloseButton":false,"ns":"atcOlay oly","ariaLable":"Add to basket window open. Escape or Close will close the layer and refresh the page.","id":"atcRedesignId_overlay-atc-container","darkerMask":true,"modal":true,"noFixedPos":true},'w1-19′,'atcRedesignId_overlay-atc-container'],['com.ebay.raptor.vi.VIButton','w1-21′,{"mouseDownClass":"md","isCSS3″:true,"btnId":"atcRedesignId_btn"},'w1-19′,'atcRedesignId']],['com.ebay.raptor.vi.VIButton','w1-22′,{"mouseDownClass":"md","isCSS3″:true,"btnId":"vi-viewInCartBtn"},'w1-17′,"],['ebay.viewItem.AddToWatchBtmLnkR1′,'w1-23′,{"addToWatchUrl":"https:u002Fu002Fwww.ebay.co.uku002Fmybu002FWatchListAdd?_trksid=p2047675.l1360&item=234581102661&rt=nc&sourcePage=4340&srt=01000700000050160f71610bfbd1c4935ef4008e59081013b3aa75d77f59cb2468895bfa7b59f8bccae67e1c39739570ed76d25c6f72c49bc4c27ddcf881b2a2d87d6fd00eedb963c5724f976ca6bc71eee1bd1ab7d779&SubmitAction.AddToListVI=x&ssPageName=VIP:watchlink:top:en","watchFullId":"vi-atw-full","isNewRaptorCmd":true,"msku":true,"defaultWatchCount":0,"watwtxt":"Watching","signInUrl":"https:u002Fu002Fsignin.ebay.co.uku002Fwsu002FeBayISAPI.dll?SignIn&ru=https%3A%2F%2Fcgi.ebay.co.uk%2Fws%2FeBayISAPI.dll%3FViewItem%26actionType%3Dsinginformore%26item%3D234581102661″,"watchersElmSelector":"#vi-bybox-watchers-container #vi-bybox-watchers","watchListId":"-99″,"isWatched":false,"atwtxt":"Watch this item","isNewAddToCustomWatchListEnabled":true,"isDeleteWatchRaptorCmd":true,"isItemEnded":false,"itemId":"234581102661″,"watchlnkId":"vi-atl-lnk","watcherLabel":"u003Cspan class="vi-buybox-watchcount">-1u003Cu002Fspan> watching","removeListUrl":"u002Fmyeu002Fajaxu002Fdmsvc?srt=01000700000050c36d8588c8e2eefe07b9fd7745520d70ca711d477e08be49ab4edbfb4dd90b23cc6c57215a67c87a44517f3d98624c99aedd823a7f1ff5ec64dae853f1c36df8f54a0f23585c8fb2e575b4bc6a406dbe","isGuestWatchUser":false,"watchName":"Watch","isUserSignedIn":false,"myEbayWatchListUrl":"u002Fmyeu002Fmyebayu002FWatchList","watchersLabel":"u003Cspan class="vi-buybox-watchcount">-1u003Cu002Fspan> watching","removeFromWatchBaseUrl":"https:u002Fu002Fwww.ebay.co.uku002Fmybu002FWatchListDelete?itemIds=234581102661″},'w1-17',"]],['com.ebay.raptor.vi.isum.buyerProtection','w1-24′,{"isTwoCol":false,"ebpHdrId":"ebpHdr","siteUrl":"https%3A%2F%2Fpages.ebay.co.uk%2Febaybuyerprotection%2Findex.html","siteId":3,"ebpVarWidthId":"ebpVarWidth","isAutoVehicle":false}],['ebay.viewItem.sme','w1-25′,{"itemId":"234581102661″,"binIntLayerClsBtnId":"sme_bin_int_cls_btn","redesign":false,"binIntLayerBinLnkId":"sme_bin_int_blnk","binIntLayerId":"vi_sme_bin_int_layer","id":"sme"}],['ui.Tab','w1-26′,{"id":"viTabs","isDS3DeepLinksV2″:false},0,0,0,['com.ebay.raptor.vi.Description','w1-27′,{"regexFrameHt":"chrome\u002F(76|77)","descSnippetEnabled":false,"tgto":"https:u002Fu002Fvi.vipr.ebaydesc.com","logDescTimer":true,"setFrameHt":4000,"fixFrameHt":true}]],['ebay.viewItem.BuyerFeedback','w1-28′,{"modalEnabled":true}],['com.ebay.raptor.vi.msku.ItemVariations','w1-29′,{"almostGoneContent":"almost gone","lotMsgAvlb":"-1 lot available ( items per lot) ","mskuPageRefresh":true,"isEndedItem":false,"isMSKUVolumePricing":{"534212475166":{"showMoreText":true,"volumePricingOfferModel":[{"quantity":1,"discountValue":0.0,"discountValueStrPercent":"0%","afterDiscountItemPrice":"£5.95″,"afterDiscountItemPriceWithSymbol":"£5.95″,"afterDiscountItemPricePerUnit":"£5.95 each","afterDiscountItemPricePerUnitWithSymbol":"£5.95 each","afterDiscountItemPriceDouble":"5.95″,"offerText":"Buy 1″,"offerTextAccessibility":"Buy 1 for £5.95″,"vatExcludedPrice":null,"unitPrice":null,"origItemPriceWithSymbol":"£5.95″,"discountAmountWithSymbol":"£0.00″,"pillDisabled":false,"vatIncluded":false,"vatExcluded":false},{"quantity":2,"discountValue":4.0,"discountValueStrPercent":"(4% OFF)","afterDiscountItemPrice":"£5.71″,"afterDiscountItemPriceWithSymbol":"£5.71″,"afterDiscountItemPricePerUnit":"£5.71 each","afterDiscountItemPricePerUnitWithSymbol":"£5.71 each","afterDiscountItemPriceDouble":"5.71″,"offerText":"Buy 2″,"offerTextAccessibility":"Buy 2 for £5.71 each","vatExcludedPrice":null,"unitPrice":null,"origItemPriceWithSymbol":"£5.95″,"discountAmountWithSymbol":"£0.24″,"pillDisabled":false,"vatIncluded":false,"vatExcluded":false},{"quantity":3,"discountValue":5.0,"discountValueStrPercent":"(5% OFF)","afterDiscountItemPrice":"£5.65″,"afterDiscountItemPriceWithSymbol":"£5.65″,"afterDiscountItemPricePerUnit":"£5.65 each","afterDiscountItemPricePerUnitWithSymbol":"£5.65 each","afterDiscountItemPriceDouble":"5.65″,"offerText":"Buy 3″,"offerTextAccessibility":"Buy 3 for £5.65 each","vatExcludedPrice":null,"unitPrice":null,"origItemPriceWithSymbol":"£5.95″,"discountAmountWithSymbol":"£0.30″,"pillDisabled":false,"vatIncluded":false,"vatExcluded":false},{"quantity":4,"discountValue":15.0,"discountValueStrPercent":"(15% OFF)","afterDiscountItemPrice":"£5.06″,"afterDiscountItemPriceWithSymbol":"£5.06″,"afterDiscountItemPricePerUnit":"£5.06 each","afterDiscountItemPricePerUnitWithSymbol":"£5.06 each","afterDiscountItemPriceDouble":"5.06″,"offerText":"4 or more for £5.06 each","offerTextAccessibility":"Buy 4 or more for £5.06 each","vatExcludedPrice":null,"unitPrice":null,"origItemPriceWithSymbol":"£5.95″,"discountAmountWithSymbol":"£0.89″,"pillDisabled":false,"vatIncluded":false,"vatExcluded":false}]},"534212475165″:{"showMoreText":true,"volumePricingOfferModel":[{"quantity":1,"discountValue":0.0,"discountValueStrPercent":"0%","afterDiscountItemPrice":"£6.72″,"afterDiscountItemPriceWithSymbol":"£6.72″,"afterDiscountItemPricePerUnit":"£6.72 each","afterDiscountItemPricePerUnitWithSymbol":"£6.72 each","afterDiscountItemPriceDouble":"6.72″,"offerText":"Buy 1″,"offerTextAccessibility":"Buy 1 for £6.72″,"vatExcludedPrice":null,"unitPrice":null,"origItemPriceWithSymbol":"£6.72″,"discountAmountWithSymbol":"£0.00″,"pillDisabled":false,"vatIncluded":false,"vatExcluded":false},{"quantity":2,"discountValue":4.0,"discountValueStrPercent":"(4% OFF)","afterDiscountItemPrice":"£6.45″,"afterDiscountItemPriceWithSymbol":"£6.45″,"afterDiscountItemPricePerUnit":"£6.45 each","afterDiscountItemPricePerUnitWithSymbol":"£6.45 each","afterDiscountItemPriceDouble":"6.45″,"offerText":"Buy 2″,"offerTextAccessibility":"Buy 2 for £6.45 each","vatExcludedPrice":null,"unitPrice":null,"origItemPriceWithSymbol":"£6.72″,"discountAmountWithSymbol":"£0.27″,"pillDisabled":false,"vatIncluded":false,"vatExcluded":false},{"quantity":3,"discountValue":5.0,"discountValueStrPercent":"(5% OFF)","afterDiscountItemPrice":"£6.38″,"afterDiscountItemPriceWithSymbol":"£6.38″,"afterDiscountItemPricePerUnit":"£6.38 each","afterDiscountItemPricePerUnitWithSymbol":"£6.38 each","afterDiscountItemPriceDouble":"6.38″,"offerText":"Buy 3″,"offerTextAccessibility":"Buy 3 for £6.38 each","vatExcludedPrice":null,"unitPrice":null,"origItemPriceWithSymbol":"£6.72″,"discountAmountWithSymbol":"£0.34″,"pillDisabled":false,"vatIncluded":false,"vatExcluded":false},{"quantity":4,"discountValue":15.0,"discountValueStrPercent":"(15% OFF)","afterDiscountItemPrice":"£5.71″,"afterDiscountItemPriceWithSymbol":"£5.71″,"afterDiscountItemPricePerUnit":"£5.71 each","afterDiscountItemPricePerUnitWithSymbol":"£5.71 each","afterDiscountItemPriceDouble":"5.71″,"offerText":"4 or more for £5.71 each","offerTextAccessibility":"Buy 4 or more for £5.71 each","vatExcludedPrice":null,"unitPrice":null,"origItemPriceWithSymbol":"£6.72″,"discountAmountWithSymbol":"£1.01″,"pillDisabled":false,"vatIncluded":false,"vatExcluded":false}]}},"isMSKURedesign":false,"lastOneContent":"Last one","fetchBulkVariationsTimeout":1000,"itmVarModel":{"logisticsVaryAtSkuLevel":false,"fetchBulkVariationsUrl":null,"psaItem":false,"mskuaspectPriceEligible":false,"lowestPriceVariationId":534212475166,"menuItemsMoreThanThreshold":false,"displayNoJSVersion":false,"showAddToFavorites":false,"dummyModel":false,"localItem":false,"mapItem":false,"menuModels":[{"displayName":"Colors","menuItemValueIds":[0,1],"colorVariation":false,"selectedValueId":-1,"hasPictures":true,"name":"Colors"}],"menuItemMap":{"0":{"displayName":"2#","hexCode":null,"colorUrl":null,"bgImagePosition":null,"valueId":0,"thumbnailUrl":"https:u002Fu002Fi.ebayimg.comu002Fimagesu002Fgu002FLaUAAOSwurBiUih4u002Fs-l64.jpg","thumbnailIndex":12,"valueName":"2#","matchingVariationIds":[534212475166]},"1″:{"displayName":"1#","hexCode":null,"colorUrl":null,"bgImagePosition":null,"valueId":1,"thumbnailUrl":"https:u002Fu002Fi.ebayimg.comu002Fimagesu002Fgu002F3FIAAOSwk1NiUihvu002Fs-l64.jpg","thumbnailIndex":13,"valueName":"1#","matchingVariationIds":[534212475165]}},"menuItemPictureIndexMap":{"0″:[12],"1″:[13]},"itemVariationsMap":{"534212475166":{"totalPrice":null,"priceInMoney":{"zero":false,"negative":false,"internalValue":5950000,"currency":{"symbol":"£","decimals":2,"symbolPrefix":true,"iso4217DigitCode":826,"iso4217DigitCodeString":"826″,"currencyId":3,"maxAmount":10000000,"code":"GBP","name":"GBP","value":826,"id":826,"integer":826},"currencySymbol":"£","positive":true,"valueInMinorUnits":595},"convertedPriceInMoney":{"zero":false,"negative":false,"internalValue":5950000,"currency":{"symbol":"£","decimals":2,"symbolPrefix":true,"iso4217DigitCode":826,"iso4217DigitCodeString":"826″,"currencyId":3,"maxAmount":10000000,"code":"GBP","name":"GBP","value":826,"id":826,"integer":826},"currencySymbol":"£","positive":true,"valueInMinorUnits":595},"ecoParticipationFee":null,"convertedPrice":"£5.95″,"priceAmountValue":{"value":5.95,"currency":"GBP"},"watchCountMessage":null,"variationWatched":false,"inStock":true,"watchCountHot":false,"amountSaved":null,"traitValuesMap":{"Colors":0},"variationId":534212475166,"quantityAvailable":20,"watchCount":0,"quantitySold":0,"minAdvertisedPriceExposure":"NONE","originalPrice":null,"savingsPercent":null,"varationInCart":false,"watchCountShown":false,"lastOne":false,"almostGone":false,"maxQuantity":0,"contentPrice":"5.95″,"vatPrice":null,"convertedVatPrice":null,"minAdvertisedPrice":null,"originalRetailPrice":null,"pricingTreatment":"NONE","quantity":20,"soldOneBay":false,"soldOffeBay":false,"topProduct":false,"price":"£5.95″,"epid":null},"534212475165″:{"totalPrice":null,"priceInMoney":{"zero":false,"negative":false,"internalValue":6720000,"currency":{"symbol":"£","decimals":2,"symbolPrefix":true,"iso4217DigitCode":826,"iso4217DigitCodeString":"826″,"currencyId":3,"maxAmount":10000000,"code":"GBP","name":"GBP","value":826,"id":826,"integer":826},"currencySymbol":"£","positive":true,"valueInMinorUnits":672},"convertedPriceInMoney":{"zero":false,"negative":false,"internalValue":6720000,"currency":{"symbol":"£","decimals":2,"symbolPrefix":true,"iso4217DigitCode":826,"iso4217DigitCodeString":"826″,"currencyId":3,"maxAmount":10000000,"code":"GBP","name":"GBP","value":826,"id":826,"integer":826},"currencySymbol":"£","positive":true,"valueInMinorUnits":672},"ecoParticipationFee":null,"convertedPrice":"£6.72″,"priceAmountValue":{"value":6.72,"currency":"GBP"},"watchCountMessage":null,"variationWatched":false,"inStock":true,"watchCountHot":false,"amountSaved":null,"traitValuesMap":{"Colors":1},"variationId":534212475165,"quantityAvailable":20,"watchCount":0,"quantitySold":0,"minAdvertisedPriceExposure":"NONE","originalPrice":null,"savingsPercent":null,"varationInCart":false,"watchCountShown":false,"lastOne":false,"almostGone":false,"maxQuantity":0,"contentPrice":"6.72″,"vatPrice":null,"convertedVatPrice":null,"minAdvertisedPrice":null,"originalRetailPrice":null,"pricingTreatment":"NONE","quantity":20,"soldOneBay":false,"soldOffeBay":false,"topProduct":false,"price":"£6.72″,"epid":null}},"unavailableVariationIds":null,"selectedVariationId":-1,"stpitem":false},"priceCntrId":"vi-VR-prcTmt-hide","isEUSite":true,"logisticsVaryAtSkuLevel":false,"selPrefix":"msku-sel-","isScheduledItem":false,"bulkVariationCallEventID":3,"isBuyBoxRevolutionEnabled":false,"outOfStockTxt":"[out of stock]","lotsMsgAvlb":"-1 lots available ( items per lot) ","missingInfoMsg":"Missing information","pillGroupLabelPrefix":"selected-pill-label-","outofstockGroupLabelPrefix":"outofstock-pill-label-","offTxt":"% OFF","ecoParticipationFeeMsg":"Including {val} for eco-share","availableQtyThreshold":10,"outofstockGroupPrefix":"outofstock-pill-aspect-group-","savingsRateLowerCase":"off","popStackWatchersId":"vi-pop-wtchrs","mskuPillsSelectContent":"Select","bulkVariationCallWindowLoadDelay":100,"qtyMsgAvlb":"-1 available","totalValidVariationsExt":2,"hasCart":true,"optPrefix":"msku-opt-","isMSKUAspectPriceEligible":false,"lotsMsgMoreTenAvlb":"More than -1 lots available ( items per lot) ","isSellerView":false,"pillGroupPrefix":"pill-aspect-group-","savingsRateUpperCase":"OFF","toTxt":"to","lotSize":0,"qtyMsgMoreTen":"More than -1 available","supressQty":false,"pillPrefix":"msku-pill-","tmpCloneElmIdBtn":"mskuTmpCloneBtn","isSelectBoxXL":false,"tmpCloneElmId":"mskuTmpClone","selectTxt":"- Select -","selectedVarDomId":"sel-msku-variation","isWdgtLoadingDelayed":true,"errorMsg":"Please select a ?","isRefresh":false,"newTouchMsgFix":false,"isBuyBoxFlex":true,"siteId":3,"mskuAccordionThreshold":0}],['com.ebay.raptor.vi.lockedheader.LockedHeaderCore','w1-30′,{"tabId":"#viTabs","mapOriginalPriceId":"orgPrc","isV4Version":false,"origBidBtnId":"#bidBtn_btn","originalPriceAriaLabel":"Original price","origCartBtnId":"#isCartBtn_btn","mmBinPriceId":"mm-saleDscPrc","lkAddToCartBtnId":"#vi-lkdhdr-cart-btn","mapBinPrice":"£5.95″,"disableLkhdrForIE":false,"bidPriceId":"prcIsum_bidPrice","timeLeftId":"bb_tlft","lkAddToWatchListBtnId":"#vi-lkdhdr-add-wlist-btn","freeShipLabel":"Free P&P","bidFormat":"current bid","lkTimeLeftId":"lhdr-timelft","addedToWatchLabel":"Added to your u003Ca href="u002Fmyeu002Fmyebayu002FWatchList">Watch listu003Cu002Fa>","addToWatchListLabel":"Add to Watch list","origWatchListBtnId":"#watchLink","binPriceId":"prcIsum","binFormat":"Buy it now","lkTitleId":"#lhdr-ttl","isMSKU":true,"itemVariationsModel":{"logisticsVaryAtSkuLevel":false,"fetchBulkVariationsUrl":null,"psaItem":false,"mskuaspectPriceEligible":false,"lowestPriceVariationId":534212475166,"menuItemsMoreThanThreshold":false,"displayNoJSVersion":false,"showAddToFavorites":false,"dummyModel":false,"localItem":false,"mapItem":false,"menuModels":[{"displayName":"Colors","menuItemValueIds":[0,1],"colorVariation":false,"selectedValueId":-1,"hasPictures":true,"name":"Colors"}],"menuItemMap":{"0":{"displayName":"2#","hexCode":null,"colorUrl":null,"bgImagePosition":null,"valueId":0,"thumbnailUrl":"https:u002Fu002Fi.ebayimg.comu002Fimagesu002Fgu002FLaUAAOSwurBiUih4u002Fs-l64.jpg","thumbnailIndex":12,"valueName":"2#","matchingVariationIds":[534212475166]},"1″:{"displayName":"1#","hexCode":null,"colorUrl":null,"bgImagePosition":null,"valueId":1,"thumbnailUrl":"https:u002Fu002Fi.ebayimg.comu002Fimagesu002Fgu002F3FIAAOSwk1NiUihvu002Fs-l64.jpg","thumbnailIndex":13,"valueName":"1#","matchingVariationIds":[534212475165]}},"menuItemPictureIndexMap":{"0″:[12],"1″:[13]},"itemVariationsMap":{"534212475166":{"totalPrice":null,"priceInMoney":{"zero":false,"negative":false,"internalValue":5950000,"currency":{"symbol":"£","decimals":2,"symbolPrefix":true,"iso4217DigitCode":826,"iso4217DigitCodeString":"826″,"currencyId":3,"maxAmount":10000000,"code":"GBP","name":"GBP","value":826,"id":826,"integer":826},"currencySymbol":"£","positive":true,"valueInMinorUnits":595},"convertedPriceInMoney":{"zero":false,"negative":false,"internalValue":5950000,"currency":{"symbol":"£","decimals":2,"symbolPrefix":true,"iso4217DigitCode":826,"iso4217DigitCodeString":"826″,"currencyId":3,"maxAmount":10000000,"code":"GBP","name":"GBP","value":826,"id":826,"integer":826},"currencySymbol":"£","positive":true,"valueInMinorUnits":595},"ecoParticipationFee":null,"convertedPrice":"£5.95″,"priceAmountValue":{"value":5.95,"currency":"GBP"},"watchCountMessage":null,"variationWatched":false,"inStock":true,"watchCountHot":false,"amountSaved":null,"traitValuesMap":{"Colors":0},"variationId":534212475166,"quantityAvailable":20,"watchCount":0,"quantitySold":0,"minAdvertisedPriceExposure":"NONE","originalPrice":null,"savingsPercent":null,"varationInCart":false,"watchCountShown":false,"lastOne":false,"almostGone":false,"maxQuantity":0,"contentPrice":"5.95″,"vatPrice":null,"convertedVatPrice":null,"minAdvertisedPrice":null,"originalRetailPrice":null,"pricingTreatment":"NONE","quantity":20,"soldOneBay":false,"soldOffeBay":false,"topProduct":false,"price":"£5.95″,"epid":null},"534212475165″:{"totalPrice":null,"priceInMoney":{"zero":false,"negative":false,"internalValue":6720000,"currency":{"symbol":"£","decimals":2,"symbolPrefix":true,"iso4217DigitCode":826,"iso4217DigitCodeString":"826″,"currencyId":3,"maxAmount":10000000,"code":"GBP","name":"GBP","value":826,"id":826,"integer":826},"currencySymbol":"£","positive":true,"valueInMinorUnits":672},"convertedPriceInMoney":{"zero":false,"negative":false,"internalValue":6720000,"currency":{"symbol":"£","decimals":2,"symbolPrefix":true,"iso4217DigitCode":826,"iso4217DigitCodeString":"826″,"currencyId":3,"maxAmount":10000000,"code":"GBP","name":"GBP","value":826,"id":826,"integer":826},"currencySymbol":"£","positive":true,"valueInMinorUnits":672},"ecoParticipationFee":null,"convertedPrice":"£6.72″,"priceAmountValue":{"value":6.72,"currency":"GBP"},"watchCountMessage":null,"variationWatched":false,"inStock":true,"watchCountHot":false,"amountSaved":null,"traitValuesMap":{"Colors":1},"variationId":534212475165,"quantityAvailable":20,"watchCount":0,"quantitySold":0,"minAdvertisedPriceExposure":"NONE","originalPrice":null,"savingsPercent":null,"varationInCart":false,"watchCountShown":false,"lastOne":false,"almostGone":false,"maxQuantity":0,"contentPrice":"6.72″,"vatPrice":null,"convertedVatPrice":null,"minAdvertisedPrice":null,"originalRetailPrice":null,"pricingTreatment":"NONE","quantity":20,"soldOneBay":false,"soldOffeBay":false,"topProduct":false,"price":"£6.72″,"epid":null}},"unavailableVariationIds":null,"selectedVariationId":-1,"stpitem":false},"isMAPItem":false,"mmOriginalPriceId":"mm-saleOrgPrc","discounPricetAriaLabel":"Discounted price","lkBinBtnId":"#vi-lkdhdr-bin-btn","buttonsCntrId":"vi-lhdr-actions","lockedHeaderId":"lkd_hdr","lkBidBtnId":"#vi-lkdhdr-bid-btn","lkAddedToCartlnkId":"#vi-lkdhdr-atcLnk","lkAddToWatchListAddedBtnId":"#vi-lkdhdr-added-wlist-btn","isGeo":false,"origBinBtnId":"#binBtn_btn"},0,0,0,['com.ebay.raptor.vi.VIButton','w1-31′,{"mouseDownClass":"md","isCSS3″:true,"btnId":"vi-lkdhdr-bin-btn"},'w1-30′,'vi-lkdhdr-bin']],['ebay.viewItem.Scandal','w1-32′,{"adsMap":{"100562":{"ad":{"placementId":100562,"pageId":2047675,"fallback":false,"identification":{"instanceId":1,"provider":"MFE_AD_PROVIDER","sojournerModuleId":4570,"scenario":"100562″,"scenarioVersion":""},"targetingParameters":{},"json":"{"placementId":100562,"fallbackContent":null,"provider":"hybrid","targetingParameters":{},"pageId":2047675,"providerParameters":{"isclps":true,"clpsreasons":["GDPR"],"meid":"304c5155a9b040c68202972d5c455a18″,"scandalJS":{"scandalJsVersion":"2.1.39″,"url":"u002Fu002Fir.ebaystatic.comu002Frsu002Fcu002Fscandalu002FScandalJS-2.1.39.min.js","hash":"sha384-HcPMu002FCKsSRvgfQZq6yPtP9nan41oFPGbHyvseHxe+SZ2TpxEKIIgpzNjOgRKaLmK"}},"fallback":false}","providerParameters":{"isclps":true,"clpsreasons":["GDPR"],"meid":"304c5155a9b040c68202972d5c455a18″,"scandalJS":{"scandalJsVersion":"2.1.39″,"url":"u002Fu002Fir.ebaystatic.comu002Frsu002Fcu002Fscandalu002FScandalJS-2.1.39.min.js","hash":"sha384-HcPMu002FCKsSRvgfQZq6yPtP9nan41oFPGbHyvseHxe+SZ2TpxEKIIgpzNjOgRKaLmK"}},"provider":"hybrid"},"rtmId":100562},"100917″:{"ad":{"placementId":100917,"pageId":2047675,"fallback":false,"identification":{"instanceId":1,"provider":"MFE_AD_PROVIDER","sojournerModuleId":5295,"scenario":"100917″,"scenarioVersion":""},"targetingParameters":{},"json":"{"placementId":100917,"fallbackContent":null,"provider":"hybrid","targetingParameters":{},"pageId":2047675,"providerParameters":{"isclps":true,"clpsreasons":["GDPR"],"meid":"2e766a3272e54d22bd906f19deb26a12″,"scandalJS":{"scandalJsVersion":"2.1.39″,"url":"u002Fu002Fir.ebaystatic.comu002Frsu002Fcu002Fscandalu002FScandalJS-2.1.39.min.js","hash":"sha384-HcPMu002FCKsSRvgfQZq6yPtP9nan41oFPGbHyvseHxe+SZ2TpxEKIIgpzNjOgRKaLmK"}},"fallback":false}","providerParameters":{"isclps":true,"clpsreasons":["GDPR"],"meid":"2e766a3272e54d22bd906f19deb26a12″,"scandalJS":{"scandalJsVersion":"2.1.39″,"url":"u002Fu002Fir.ebaystatic.comu002Frsu002Fcu002Fscandalu002FScandalJS-2.1.39.min.js","hash":"sha384-HcPMu002FCKsSRvgfQZq6yPtP9nan41oFPGbHyvseHxe+SZ2TpxEKIIgpzNjOgRKaLmK"}},"provider":"hybrid"},"rtmId":100917},"100916″:{"ad":{"placementId":100916,"pageId":2047675,"fallback":false,"identification":{"instanceId":1,"provider":"MFE_AD_PROVIDER","sojournerModuleId":5294,"scenario":"100916″,"scenarioVersion":""},"targetingParameters":{},"json":"{"placementId":100916,"fallbackContent":null,"provider":"hybrid","targetingParameters":{},"pageId":2047675,"providerParameters":{"isclps":true,"clpsreasons":["GDPR"],"meid":"c0a15743eb3141699d771f039a478c7c","scandalJS":{"scandalJsVersion":"2.1.39″,"url":"u002Fu002Fir.ebaystatic.comu002Frsu002Fcu002Fscandalu002FScandalJS-2.1.39.min.js","hash":"sha384-HcPMu002FCKsSRvgfQZq6yPtP9nan41oFPGbHyvseHxe+SZ2TpxEKIIgpzNjOgRKaLmK"}},"fallback":false}","providerParameters":{"isclps":true,"clpsreasons":["GDPR"],"meid":"c0a15743eb3141699d771f039a478c7c","scandalJS":{"scandalJsVersion":"2.1.39″,"url":"u002Fu002Fir.ebaystatic.comu002Frsu002Fcu002Fscandalu002FScandalJS-2.1.39.min.js","hash":"sha384-HcPMu002FCKsSRvgfQZq6yPtP9nan41oFPGbHyvseHxe+SZ2TpxEKIIgpzNjOgRKaLmK"}},"provider":"hybrid"},"rtmId":100916},"100567″:{"ad":{"placementId":100567,"pageId":2047675,"fallback":false,"identification":{"instanceId":1,"provider":"MFE_AD_PROVIDER","sojournerModuleId":4570,"scenario":"100567″,"scenarioVersion":""},"targetingParameters":{},"json":"{"placementId":100567,"fallbackContent":null,"provider":"dfpNativeDisplay","targetingParameters":{},"pageId":2047675,"providerParameters":{"isclps":true,"clpsreasons":["GDPR"],"meid":"4cf5df7fbb514055b8a20ed8507ac272″,"scandalJS":{"scandalJsVersion":"2.1.39″,"url":"u002Fu002Fir.ebaystatic.comu002Frsu002Fcu002Fscandalu002FScandalJS-2.1.39.min.js","hash":"sha384-HcPMu002FCKsSRvgfQZq6yPtP9nan41oFPGbHyvseHxe+SZ2TpxEKIIgpzNjOgRKaLmK"}},"fallback":false}","providerParameters":{"isclps":true,"clpsreasons":["GDPR"],"meid":"4cf5df7fbb514055b8a20ed8507ac272″,"scandalJS":{"scandalJsVersion":"2.1.39″,"url":"u002Fu002Fir.ebaystatic.comu002Frsu002Fcu002Fscandalu002FScandalJS-2.1.39.min.js","hash":"sha384-HcPMu002FCKsSRvgfQZq6yPtP9nan41oFPGbHyvseHxe+SZ2TpxEKIIgpzNjOgRKaLmK"}},"provider":"dfpNativeDisplay"},"rtmId":100567},"100727″:{"ad":{"placementId":100727,"pageId":2047675,"fallback":false,"identification":{"instanceId":1,"provider":"MFE_AD_PROVIDER","sojournerModuleId":4821,"scenario":"100727″,"scenarioVersion":""},"targetingParameters":{},"json":"{"placementId":100727,"fallbackContent":null,"provider":"csa","targetingParameters":{},"pageId":2047675,"providerParameters":{"isclps":true,"clpsreasons":["GDPR"],"meid":"7a10a09c46fc467d8f965f3845bb29e4″,"scandalJS":{"scandalJsVersion":"2.1.39″,"url":"u002Fu002Fir.ebaystatic.comu002Frsu002Fcu002Fscandalu002FScandalJS-2.1.39.min.js","hash":"sha384-HcPMu002FCKsSRvgfQZq6yPtP9nan41oFPGbHyvseHxe+SZ2TpxEKIIgpzNjOgRKaLmK"}},"fallback":false}","providerParameters":{"isclps":true,"clpsreasons":["GDPR"],"meid":"7a10a09c46fc467d8f965f3845bb29e4″,"scandalJS":{"scandalJsVersion":"2.1.39″,"url":"u002Fu002Fir.ebaystatic.comu002Frsu002Fcu002Fscandalu002FScandalJS-2.1.39.min.js","hash":"sha384-HcPMu002FCKsSRvgfQZq6yPtP9nan41oFPGbHyvseHxe+SZ2TpxEKIIgpzNjOgRKaLmK"}},"provider":"csa"},"rtmId":100727},"100918″:{"ad":{"placementId":100918,"pageId":2047675,"fallback":false,"identification":{"instanceId":1,"provider":"MFE_AD_PROVIDER","sojournerModuleId":5296,"scenario":"100918″,"scenarioVersion":""},"targetingParameters":{},"json":"{"placementId":100918,"fallbackContent":null,"provider":"hybrid","targetingParameters":{},"pageId":2047675,"providerParameters":{"isclps":true,"clpsreasons":["GDPR"],"meid":"7d8302c61c1b457fa71e094ff0f50bfe","scandalJS":{"scandalJsVersion":"2.1.39″,"url":"u002Fu002Fir.ebaystatic.comu002Frsu002Fcu002Fscandalu002FScandalJS-2.1.39.min.js","hash":"sha384-HcPMu002FCKsSRvgfQZq6yPtP9nan41oFPGbHyvseHxe+SZ2TpxEKIIgpzNjOgRKaLmK"}},"fallback":false}","providerParameters":{"isclps":true,"clpsreasons":["GDPR"],"meid":"7d8302c61c1b457fa71e094ff0f50bfe","scandalJS":{"scandalJsVersion":"2.1.39″,"url":"u002Fu002Fir.ebaystatic.comu002Frsu002Fcu002Fscandalu002FScandalJS-2.1.39.min.js","hash":"sha384-HcPMu002FCKsSRvgfQZq6yPtP9nan41oFPGbHyvseHxe+SZ2TpxEKIIgpzNjOgRKaLmK"}},"provider":"hybrid"},"rtmId":100918},"100938″:{"ad":{"placementId":100938,"pageId":2047675,"fallback":false,"identification":{"instanceId":1,"provider":"MFE_AD_PROVIDER","sojournerModuleId":5432,"scenario":"100938″,"scenarioVersion":""},"targetingParameters":{},"json":"{"placementId":100938,"fallbackContent":null,"provider":"hybrid","targetingParameters":{},"pageId":2047675,"providerParameters":{"isclps":true,"clpsreasons":["GDPR"],"meid":"df2b70b796f946d38a55f56c0c229f95″,"scandalJS":{"scandalJsVersion":"2.1.39″,"url":"u002Fu002Fir.ebaystatic.comu002Frsu002Fcu002Fscandalu002FScandalJS-2.1.39.min.js","hash":"sha384-HcPMu002FCKsSRvgfQZq6yPtP9nan41oFPGbHyvseHxe+SZ2TpxEKIIgpzNjOgRKaLmK"}},"fallback":false}","providerParameters":{"isclps":true,"clpsreasons":["GDPR"],"meid":"df2b70b796f946d38a55f56c0c229f95″,"scandalJS":{"scandalJsVersion":"2.1.39″,"url":"u002Fu002Fir.ebaystatic.comu002Frsu002Fcu002Fscandalu002FScandalJS-2.1.39.min.js","hash":"sha384-HcPMu002FCKsSRvgfQZq6yPtP9nan41oFPGbHyvseHxe+SZ2TpxEKIIgpzNjOgRKaLmK"}},"provider":"hybrid"},"rtmId":100938}},"adsPbPids":[100562,100563,100564,100565,100566,100567,100568,100610,100916,100917,100918,100919,100920,100921,100922,100923,100938,100939,100726,100727],"adsPbType":[2,2,2,2,2,2,2,2]}],['raptor.ads.AdsManager','w1-33′,{"headers":"{"Authorization":"Bearer v^1.1#i^1#I^3#f^0#p^1#r^0#t^H4sIAAAAAAAAAO1Ya2wUVRTu9kUqQsHwCml0HSRGcGfuzO62s5PupksLtvbNthUKSO7O3KHT7s5M5t5puwhYmogY0Igu002FNCQSGn6AJoIPNJCgEjRRDBjFR9BAUEMNVSOJMYGQBvDOtpRtbfqgBfvDu002FbOZe8859zvfedwH6MjOWbKtdNvVGa5p6V0doCPd5eKng5zsrKUzM9IXZqWBFAFXV8cjHZmdGT2FGMZjprQSYdPQMXK3x2M6lpKDQca2dMmAWMOSDuMIS0SWIuHKCklggWRaBjFkI8a4y0qCDBIEpBR4RVXhFRn4ER3Vb9msM4KMXBD1Q9XnAxDIkBdEOo+xjcp0TKBOgowABMED8j08qANA8omST2C9QGxk3A3IwpqhUxEWMKEkXCmpa6VgHRkqxBhZhBphQmXhFZHqcFnJ8qq6Qi7FVqifhwiBxMaDv4oNBbkbYMxGIy+Dk9JSxJZlhDHDhfpWGGxUCt8Ccwfw+6iWA6JP9oKAv0BQRAgmhcoVhhWHZGQczoimeNSkqIR0opHEaIxSNqLNSCb9X1XURFmJ2u002FmrtWFMUzVkBZnly8KrwzU1TAhFYcITh1YLImYMysgj0u002Fyx48jSFMmPxICgBoAHeQsCHh8oEDyiEhA9VIf354tREIC+fgB9qu002FTTPwRBsaErmkMmdlcZZBmi3qChnHlTOKNC1Xq1FVaJg3RATkjl1tvoBLsvujZp0p14ozglyJ38HD0yA9qEWFrUJmjAwtCJJHVBBpqmpjBDJ5M52p9W7TjINBFiShzX1tbGtjm17mUNawMnAMBzqyorInITikNmQF4brDCcsEdLuiLT8qbyEkmYFEs7zWEKQNu002FAhALA67sVhMGoQkNHu002FzWQ4jI3uFAmq3BEGPAKtHagAgpUCL2TUTihu002FtzlHBwjpau002FXrwq0PSKPkh9QPb6AqnqifoUupiIEEIpGaVXu002FXz9jr4AIki1ExlUCdz39m0s5u6m5uRjVmnIrjJD6RH7DapFvbVQ3qpGYVt9UXx4jZd7yWi8OjrVKhnW+OKZRZuro+sMS4NT6f0ZCqYEJUibkXkQ2TFRjxDQ5MbUCzGNSAy2SmJB3YdMsG1u002Fvvut+TVLfuDM+xr+XTa19bFinsJPC98Ipp9bH7phjA1Mj0NRYJ+isbMQ5A9JTCpdEzEXtRJFNd033qJKo3aT5gehaY1RwTNNY06qGyV18VIUi045S6XFBGatKFOJxCo8Lukx3xVSNCeWSRi8TU6o8qLd9bmtK3y2ATfrO4laZtRA2bItegNhq5u002FBbZ7QgnZ4ZiGXEYshq4CfcOuNxm8BoDE21HjrxnqHBUc4zmZ2uv+75lpfv94mCwAvChHyTkyeW9VOt0d+rjW8cdx1u8INMKC354ztdH4BO17vpLhfgwGJ+EXg4O6M+M+P+hVgjiNWgymJtgw6JbSG2BSVMqFnp2a4tlVLt9ylPQF3rwIKBR6CcDH56yosQyLs9k8Xnzp8hCCCfBwD4RJu002FQCBbdns3k52XOYUv2rT8Yf1S8dOWTVXu002Fs3fnmuso9n4MZA0IuV1Yazde0pu002FJeW5K5bX7dN2cu002Fentu002F6aZTf0cu+W9EDm1+8Lq1wihXv87NnXaFeXbBxnnn21xHr6357LfimlVXe1rMyNWiXbMzn1krFF7hXAcuHKp46P3uj99ZvOunjTtnnuo9Ufu002FEbhe7R3rgu002FJfn7rP817mC33trm48efn1a+Rtb5u002FbUdr96bW53bM2Nrr0rqz89dvxs+u002FOzfsnePKd7u002FuFjecdbL24qPvnDPkR+vHgoIu002Fd694HLX+QWPvdi3pOnL29dmu002FPycnLk21kHvuvsXXL0q5tu002F7n5hRu002FTpk0rlu002FoOBl854z5y4ucX92OnHTxnm6g97LoSPu002FJpbdXj7z1talqYFpdmvnEusfKuocwdOvBe6vN3XmyecLu4L3z8rI4A3nBMAAA==","X-EBAY-C-TRACKING":"guid=5409ad171810a0f2e9249994ffb55abe,pageId=2047675″,"X-EBAY-C-MARKETPLACE-ID":"EBAY-GB","X-EBAY-C-CULTURAL-PREF":"currency=GBP","X-EBAY-TERRITORY-ID":"BB","X-EBAY-C-BOT":"%7B%22providers%22%3A%7B%22AK%22%3A%7B%22headers%22%3A%7B%22akb%22%3A%22Unknown+Bot+%288C74CF42266C0FB3FB438A0B6A7CAADA%29%3Amonitor%3ARequest+Anomaly%22%7D%7D%7D%7D","X-EBAY-C-REQUEST-ID":"ri=Z2xl12J5gOLy,rci=78969ce57dedf16f","X-EBAY-C-CORRELATION-SESSION":"operationId=2047675″,"Accept-Language":"en-GB","X-EBAY-C-ENDUSERCTX":"ip=199.191.56.114,userAgentAccept=*%2F*,userAgentAcceptEncoding=gzip,userAgentAcceptCharset=null,userAgent=Mozilla%2F5.0+%28Windows+NT+10.0%3B+WOW64%3B+rv%3A55.0%29+Gecko%2F20100101+Firefox%2F55.0,referer=http%3A%2F%2Fwww.bing.com%2F,xff=199.191.56.114%2C+104.120.208.209%2C23.43.240.207%2C66.135.196.140%2C10.192.13.47,uri=%2Fitm%2F234581102661,applicationURL=http%3A%2F%2Fwww.ebay.co.uk%2Fitm%2F234581102661,physicalLocation=country%3DGB,contextualLocation=country%3DBB,isPiggybacked=false,fullSiteExperience=true,expectSecureURL=true"}","loadJsAsync":false,"threshold":1000,"enableBtfMskuVariationContext":false,"atfMskuVarRefreshDelay":0,"body":"{"context":{"zip":"BB14008″,"user_ip":"199.191.56.114″,"srp_referer":"https:u002Fu002Fwww.ebay.co.uku002Fitmu002F234581102661″,"page_merch_request_id":"06b0a273-87e4-441e-bdce-af7f2e4c3bdf","item_id":234581102661,"user_site":"BB","format":"html","browser_width":"1015″,"locale":"en-GB","search_context":"(dmLCat=-1|srCnt=0|mCCatId=0|minPrice=-1.0|maxPrice=-1.0|crncyId=826|fShip=0|etrs=0)","modules":"PLACEMENT_101110,PLACEMENT_101111,PLACEMENT_101113,PLACEMENT_101112″,"user_state":"4″,"site":3,"user_shipping_country":21,"feed_enrichment_url":"https:u002Fu002Fapi.ebay.comu002Fnoriu002Fexperience","guid":"5409ad171810a0f2e9249994ffb55abe"},"config":{"async_response":"NEVER","merch":true}}","url":"https:u002Fu002Fapi.ebay.comu002Fnoriu002Fexperienceu002Fv1u002Fmodule_provider","adIds":["101110″,"101111″,"101113″,"101112″],"enableOnScroll":true,"customCallbackHandler":true,"atfPlacementIds":[101195,101196],"atfMskuVarRefreshTimeout":0,"enableAtfMskuVarRefresh":false}],['com.ebay.raptor.vi.AdsTracking','w1-34′,{"adIds":["101110″,"101111″,"101113″,"101112″],"body":"{"context":{"zip":"BB14008″,"user_ip":"199.191.56.114″,"srp_referer":"https:u002Fu002Fwww.ebay.co.uku002Fitmu002F234581102661″,"page_merch_request_id":"06b0a273-87e4-441e-bdce-af7f2e4c3bdf","item_id":234581102661,"user_site":"BB","format":"html","browser_width":"1015″,"locale":"en-GB","search_context":"(dmLCat=-1|srCnt=0|mCCatId=0|minPrice=-1.0|maxPrice=-1.0|crncyId=826|fShip=0|etrs=0)","modules":"PLACEMENT_101110,PLACEMENT_101111,PLACEMENT_101113,PLACEMENT_101112″,"user_state":"4″,"site":3,"user_shipping_country":21,"feed_enrichment_url":"https:u002Fu002Fapi.ebay.comu002Fnoriu002Fexperience","guid":"5409ad171810a0f2e9249994ffb55abe"},"config":{"async_response":"NEVER","merch":true}}"}]);new (raptor.require('raptor.tracking.core.Tracker'))({"psi":"ACa0YLpI*","pid":"p2047675″,"rover":{"clk":"/roverclk/0/0/9″,"imp":"/roverimp/0/0/9″,"uri":"https://rover.ebay.co.uk"}});raptor.require('raptor.tracking.idmap.IdMap').roverService("https://rover.ebay.co.uk/idmap/0?footer");})(); ]]]]]]]]>]]]]]]>]]]]>]]> <![CDATA[<![CDATA[<![CDATA[]]]]]]>]]]]>]]> <![CDATA[<![CDATA[<![CDATA[]]]]]]>]]]]>]]><![CDATA[<![CDATA[<![CDATA[]]]]]]>]]]]>]]><![CDATA[<![CDATA[<![CDATA[]]]]]]>]]]]>]]><![CDATA[<![CDATA[<![CDATA[]]]]]]>]]]]>]]><![CDATA[<![CDATA[<![CDATA[]]]]]]>]]]]>]]><![CDATA[<![CDATA[<![CDATA[]]]]]]>]]]]>]]><![CDATA[<![CDATA[<![CDATA[]]]]]]>]]]]>]]><![CDATA[<![CDATA[<![CDATA[]]]]]]>]]]]>]]><![CDATA[<![CDATA[<![CDATA[]]]]]]>]]]]>]]><![CDATA[<![CDATA[<![CDATA[]]]]]]>]]]]>]]><![CDATA[<![CDATA[<![CDATA[]]]]]]>]]]]>]]><![CDATA[<![CDATA[<![CDATA[]]]]]]>]]]]>]]><![CDATA[<![CDATA[<![CDATA[]]]]]]>]]]]>]]><![CDATA[<![CDATA[<![CDATA[]]]]]]>]]]]>]]><![CDATA[<![CDATA[<![CDATA[]]]]]]>]]]]>]]><![CDATA[<![CDATA[<![CDATA[]]]]]]>]]]]>]]><![CDATA[<![CDATA[<![CDATA[]]]]]]>]]]]>]]><![CDATA[<![CDATA[<![CDATA[<![CDATA[$vim_C=(window.$vim_C||[]).concat({"p":"TITLE","g":{"isVerticalImageStripEnabled":true,"locale":"en-GB","csrfTokenList":{"myebayweb":{"WatchListAdd":"0100070000005012b73b47c172c447ddc31f4b0553d87c493131c3e24aa1d755662a9d07d60d408e782db30d018d0c1ea7245c8e5129969905e048e2aaf5d98c809d6673c3acc62fb591346a271aed20094ecf7ca15e0c","WatchListAddAjax":"010007000000509d3d4f9ec5bff5701625aad42d47c2853ab442d90ebcf6a3fe51783898b3fe6076279dbaffb9b10f6fee65059a244996c8223e4d7243b214809790705f841f6aa5adba1c50c6f27e6d43af5b0ada14e6","WatchListDelete":"01000700000050c13496d5597658bd3bb8e5de4fa4743d3eef4784d96ca7e2a7a764c9c2d2474e23f74a1be99f9999976652e4d7b7214b8956de5f65e5f3796076c9ff76a62944e4a169e4b46a10be067c193dfd7faca5"},"myebaynode":{"MyEbayNode_AjaxHandler":"010007000000509b1dce3d6ff1210ee7c11482b4a3da0099611d8a0930ecb830957dc632759caed479908f2d149b054d79b747f88a950ee7ba949ed559d7bc2a2af87bef243aaf5906b7c61b41e85793dff48ff5dd3825"},"cartfe":{"view_cartfe":"01000700000050ca7fee4f48b23e8b1ef51971ca3ca7b3cf4277a216151d5667667e20b5822e458db979d697e0e39b3a503807433cb8747b9f7b62dcdb8a18e6aec8f5511f5ed0185fcb60a1f050a329d68de7fe77c6d6"}},"csrfToken":"01000700000050d3bb9d6a6cd6344b92376234818fa4747200e89771aefa15b0d445c6a56d64df4c3ec1547183d3b66dab6908354a7105eda262cb80ad17db3c0f1e067d77747569d309892320c3ca1615fb6d836bbd3c","itemId":"234581102661","isSEOMacroDataEnabled":false},"w":[["TITLE0-0",0,{"model":{"_type":"TitleViewModel","mainTitle":{"_type":"TextualDisplay","textSpans":[{"_type":"TextSpan","text":"USA United States America-UKRAINE American-Ukrainian Banner Flag Flying D7R0","styles":["BOLD"]}]},"meta":{"name":"TITLE","trackingList":[{"eventFamily":"ITM","eventAction":"VIEW","operationId":"2047675","flushImmediately":false,"eventProperty":{"moduledtl":"mi:2569"}}]}},"options":{"moduleName":"TITLE"}},{"f":1}]],"t":["/@ebay/ux-app$3.30.0/components/x-item-title/index.marko"]})]]]]]]]]>]]]]]]>]]]]>]]><![CDATA[<![CDATA[<![CDATA[]]]]]]>]]]]>]]> <![CDATA[<![CDATA[<![CDATA[= 0; i--) { if (resources[i][attribute] === url) return true; } return false; } ]]]]]]]]>]]]]]]>]]]]>]]> <![CDATA[<![CDATA[<![CDATA[]]]]]]>]]]]>]]>
<![CDATA[<![CDATA[<![CDATA[]]]]]]>]]]]>]]> <![CDATA[<![CDATA[<![CDATA[<![CDATA[ self.onmessage = function(e) { var request = e.data; if(request && request.type && request.type =="request"){ doAjaxCall(request.url); } }; function getXMLHttpClient(){ var xmlhttp=null; try { xmlhttp = new XMLHttpRequest(); }catch (e) { var XMLHTTP_IDS = new Array('MSXML2.XMLHTTP.5.0', 'MSXML2.XMLHTTP.4.0', 'MSXML2.XMLHTTP.3.0', 'MSXML2.XMLHTTP', 'Microsoft.XMLHTTP' ); for (var i=0;i ]]]]]]>]]]]>]]> <![CDATA[<![CDATA[<![CDATA[a.mfe-reco-link, #merch_html_100005 a.mfe-reco-link').filter(function(idx){if(idx 0){ var prefetchMaxVal = 3; if(viUrls.length < prefetchMaxVal){ prefetchMaxVal=viUrls.length; } for(var i=0;i]]]]]]>]]]]>]]>

Source