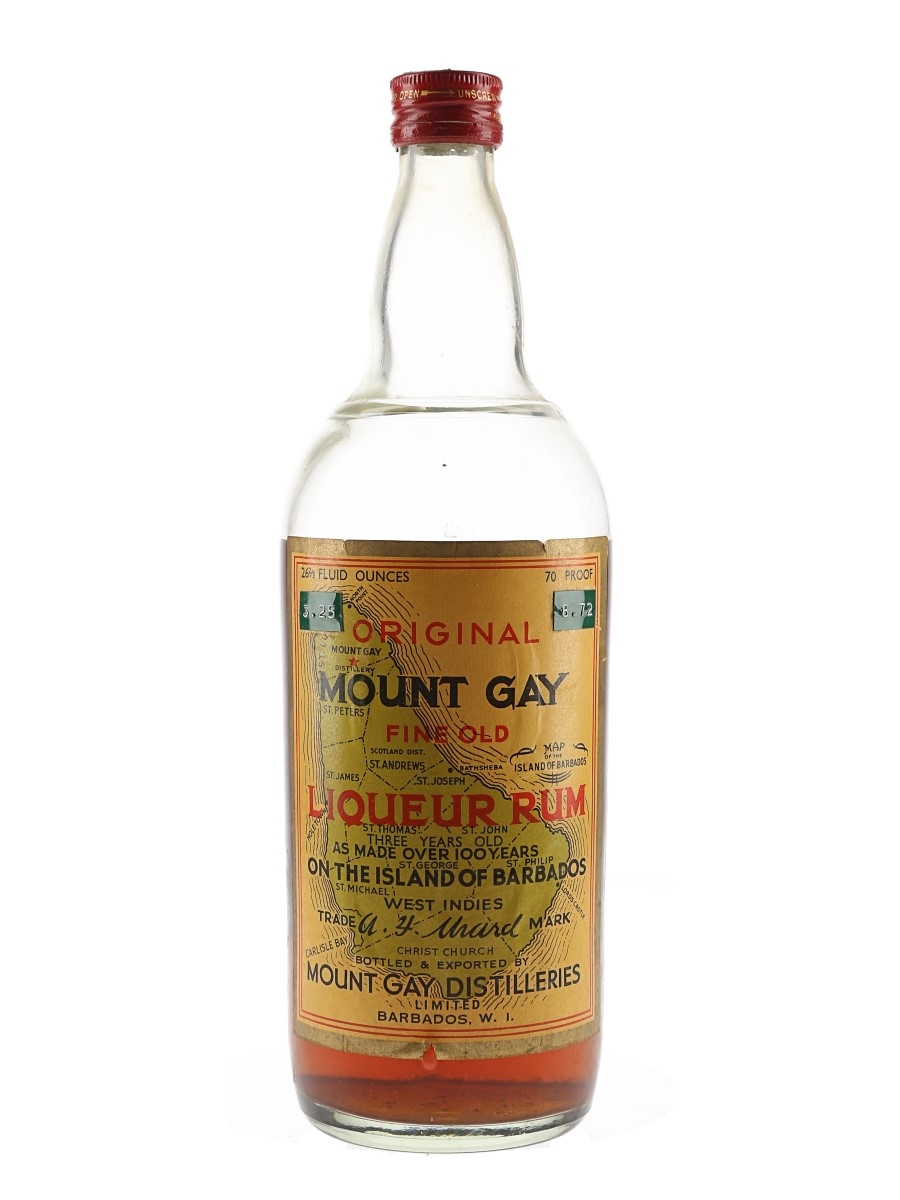 Description
A bottle of Mount Gay Original Fine Old Liqueur Rum from Barbados. We estimate this was bottled in the early 1970s.
This lot comes from a large collection built up during the 1970s in Kent, England. For 50 years the owner displayed the collection in the family's home bar, with later additions being gifted to the collector by friends and family. Then in 2021 the collection was dismantled to be sold at auction. Many of the bottles have stickers that show the original price paid and the date (month/year) of purchase.
Condition
Please see images for fill level and label condition. Note general wear.
The Whisky.Auction team has inspected this lot and found it to be suitable for sale. However, please note the absence of a condition statement does not imply that this lot is in perfect condition or free from wear and tear, imperfections or the effects of ageing. Older bottles often contain small amounts of sediment. We cannot guarantee that the contents of this bottle will be free from the effects of age, cork taint, oxidation or other faults.
This bottle does not appear to be leaking. While we take every care to pack bottles securely we cannot guarantee that old corks and closures will not leak in transit.
Fill Level
Below shoulder
Approx. shipping weight
1.50kg
Delivery charges