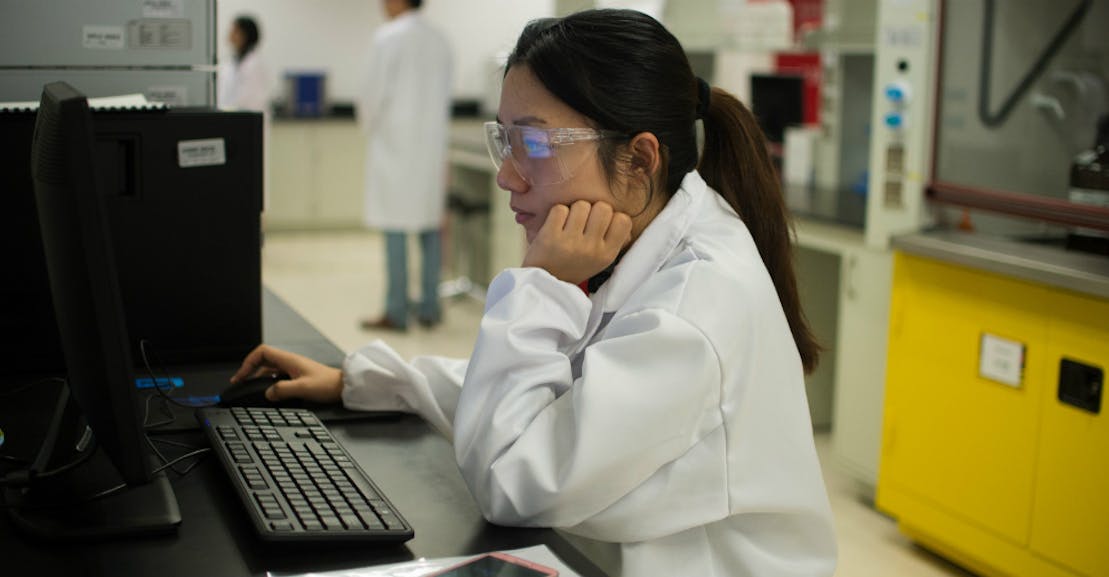 Popovich, for his part, also worries about the quality of pharmacists. The proliferation of new schools has also created a new demand for pharmacy faculty members. Though Popovich, a professor of more than 30 years, praises the curricula he's seen at many of these new schools, the fact remains that there were only so many faculty members circulating when the boom hit. Schools now have to draw from the pharmaceutical industry and from recent graduates. Paradoxically, the demand for new faculty positions has helped mask some of the surplus graduates. They have been put to work teaching at the more than 60 new schools. 
And there's little incentive for schools to slow down this expansion. PharmD students are cash cows, taking on hundreds of thousands of dollars in debt and often committing to a longer course of study. (At St. John's University, for instance, the last two years count as professional education, and many students pay entirely out-of-pocket.) Though for-profit institutions are not as prevalent in pharmacy as other fields like law, more have been cropping up in recent years. Setting up a pharmacy school does not require the same large-scale investment in equipment as setting up medical or dental schools, but it brings in the same type of eager students.
Some of the new, for-profit institutions offer a five-year first professional degree that covers both undergraduate and graduate training, or a three-year professional degree. These programs help them stay competitive by allowing students to save a year's tuition on their education, but raise quality concerns. "I think for a doctorate degree, that's too short," Popovich says of these programs. While pharmacy programs used to be five-year bachelors degrees, they grew longer as they added provider status to the curricula. Typically, students in six-year programs now devote a whole year not to taking classes but to being out in the field, working alongside pharmacists and getting first-hand experience in pharmacy's many areas. 
Those skills were at the core of the projected growth for pharmacists 15 years ago, but today, only about half of states reimburse pharmacists for some medical services. Many more states and services would be covered if they were recognized as providers federally, through changing the Social Security Act. A bill currently pending in the House of Representatives, HR4190, seeks to expand the role of pharmacists on a national level. Sponsored by Kentucky's Brett Guthrie, the resolution will amend Medicare benefits legislation in order to allow pharmacists to provide (and be reimbursed for) services provided to patients in specially defined medically underserved communities.