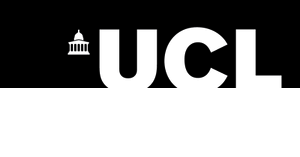 In each year of your degree you will take a number of individual modules, normally valued at 15 or 30 credits, adding up to a total of 120 credits for the year. Modules are assessed in the academic year in which they are taken. The balance of compulsory and optional modules varies from programme to programme and year to year. A 30-credit module is considered equivalent to 15 credits in the European Credit Transfer System (ECTS).
The Master of Pharmacy (MPharm) is accredited by the General Pharmaceutical Council (GPhC). An MPharm from an accredited UK school of pharmacy is the first step towards a career as a pharmacist. To qualify as a registered pharmacist in Britain you will need to undertake a year of pre-registration training after graduation and then pass the qualifying examinations of the GPhC.
The programme gives graduates an integrated and interdisciplinary perspective on the science of medicines and links this to the practice and ethics of the pharmacy profession. It includes contact with patients throughout, with students taking part in placements in pharmacy settings and in-house patient interviews.
In the fourth year students undertake a research project in an area of pharmacy or pharmaceutical science. This project may be carried out in the school or with one of our NHS or international partners.
Upon successful completion of 480 credits, you will be awarded a MPharm (Hons) in Pharmacy.
Modules
Please note that the list of modules given here is indicative. This information is published a long time in advance of enrolment and module content and availability is subject to change.
Compulsory module(s)
Body Systems and Therapeutics I
Chemistry of Medicines
Making Safe and Effective Medicines
The Role of the Pharmacist in Health Care
Optional modules
All first-year modules are compulsory.
Compulsory module(s)
Body Systems and Therapeutics II
Body Systems and Therapeutics III
Clinical and Professional Considerations
Medicines from the Bench to the Clinic
Optional modules
All second-year modules are compulsory.
Compulsory module(s)
Body Systems and Therapeutics IV
Communicating Science and Practice
Future Design, Delivery and Administration of Medicines
Optional modules
Investigative Studies Project
Compulsory module(s)
Advancement of Practice through Science
Preparation for Professional Practice
Research Project
Optional modules
All final-year modules are compulsory.
Your learning
You will be exposed to many different styles of teaching and learning. The programme is delivered through a combination of lectures, practical classes, tutorials, problem-solving classes, clinical seminars and workshops, clinical placements, skills workshops with patients, journal clubs, independent learning, and visits to hospital and community pharmacies.
Assessment
Your performance is assessed through a combination of coursework, essays, controlled assessments of coursework, MCQs, practical exams (OCSEs), portfolios, short answer questions and extended written case studies in examinations as well as integrated examination questions and a research project. Coursework contributes about 40% and examinations about 60% to your final mark.
Detailed module descriptions are available on the department website: Pharmacy MPharm.
Accessibility
Details of the accessibility of UCL buildings can be obtained from AccessAble. Further information can also be obtained from the UCL Student Support & Wellbeing team.
MPharm graduates must apply for and undertake a year in pre-registration training then pass the registration examination to qualify as a professional pharmacist. As a pharmacy professional you will be a frontline healthcare provider and can have a direct impact on people's lives and health.
Six out of every ten pharmacists work in community pharmacies on the high street or in supermarkets or in GP practices. Another popular branch of the profession is hospital pharmacy, working closely with doctors, nurses and other healthcare professionals. After one or two years, a hospital pharmacist can choose to specialise in areas such as cancer, paediatrics, HIV, surgical or education and training.
There are also career routes into industry and academia. Industrial pharmacists work in research and development, production, quality control, clinical trials, product registration and medical information. Those choosing to stay in the academic world undertake teaching and research.
UCL is committed to helping you get the best start after graduation. Read more about how UCL Careers and UCL Innovation and Enterprise can help you find employment or learn about entrepreneurship.
Tuition fees
The fees indicated are for undergraduate entry in the 2021/22 academic year. The UK fees shown are for the first year of the programme at UCL only. Fees for future years may be subject to an inflationary increase. The Overseas fees shown are the fees that will be charged to 2021/22 entrants for each year of study on the programme, unless otherwise indicated below. Fees for the 2022/23 academic year will be advertised as soon as they are available.
UK students£9,250 (2021/22)Overseas students£25,800 (2021/22)
Full details of UCL's tuition fees, tuition fee policy and potential increases to fees can be found on the UCL Students website.
Additional costs
Students living or who have lived outside of the UK will be expected to provide a Certificate of Good Conduct (police check) from that country. You will be responsible for any costs of this check. You will need to provide your own lab coat for practical classes and you may also incur additional transport costs from undertaking the hospital visits, placements and patient interviews that are a part of the programme.
A guide including rough estimates for these and other living expenses is included on the UCL Fees and funding pages. If you are concerned by potential additional costs for books, equipment, etc., please get in touch with the relevant departmental contact (details given on this page).
Funding
Various funding options are available, including student loans, scholarships and bursaries. UK students whose household income falls below a certain level may also be eligible for a non-repayable bursary or for certain scholarships. Please see the Fees and funding pages for more details.
Departmental scholarships
Funding opportunities relevant to the department may appear in this section when they are available. Please check carefully or confirm with the programme contact to ensure they apply to this degree programme.
The Scholarships and Funding website lists scholarships and funding schemes available to UCL students. These may be open to all students, or restricted to specific nationalities, regions or academic department.
Your application
We are looking for students who are intellectually curious, willing to study hard, and who will thrive in a personal, friendly environment where the emphasis is on teamwork and academic achievement. Pharmacists keep patient safety and wellbeing as their primary concern. Successful applicants will be required to undergo a Disclosure and Barring (Enhanced) check and an occupational health check (and international checks for applicants living or who have lived overseas) as part of our fitness to practise checks. Successful applicants should be able to demonstrate a commitment to our values including safe and effective patient care, compassionate and honest conduct and responsible and accountable actions.
How to apply
Application for admission should be made through UCAS (the Universities and Colleges Admissions Service). Applicants currently at school or college will be provided with advice on the process; however, applicants who have left school or who are based outside the United Kingdom may obtain information directly from UCAS.
Application deadline: 15 January 2022
Selection
Successful applicants will need to show that they espouse the professional values necessary in a pharmacist or pharmacy student. The values of the UCL School of Pharmacy and information on selection can be found on the departmental website. You should read this before you apply.
Interviews are held from November to April.
Successful applicants are required to pass Occupational Health and Disclosure and Barring Service (DBS) enhanced checks before starting the programme. 
For further information on UCL's selection process see: Selection of students.
UCL is regulated by the Office for Students.
Page last modified on 17 May 2021
Pharmacists are healthcare professionals who are experts in medicines, with a detailed understanding of the scientific basis of therapy. The MPharm programme integrates pharmaceutical science into the practice of clinical pharmacy. We offer you the…