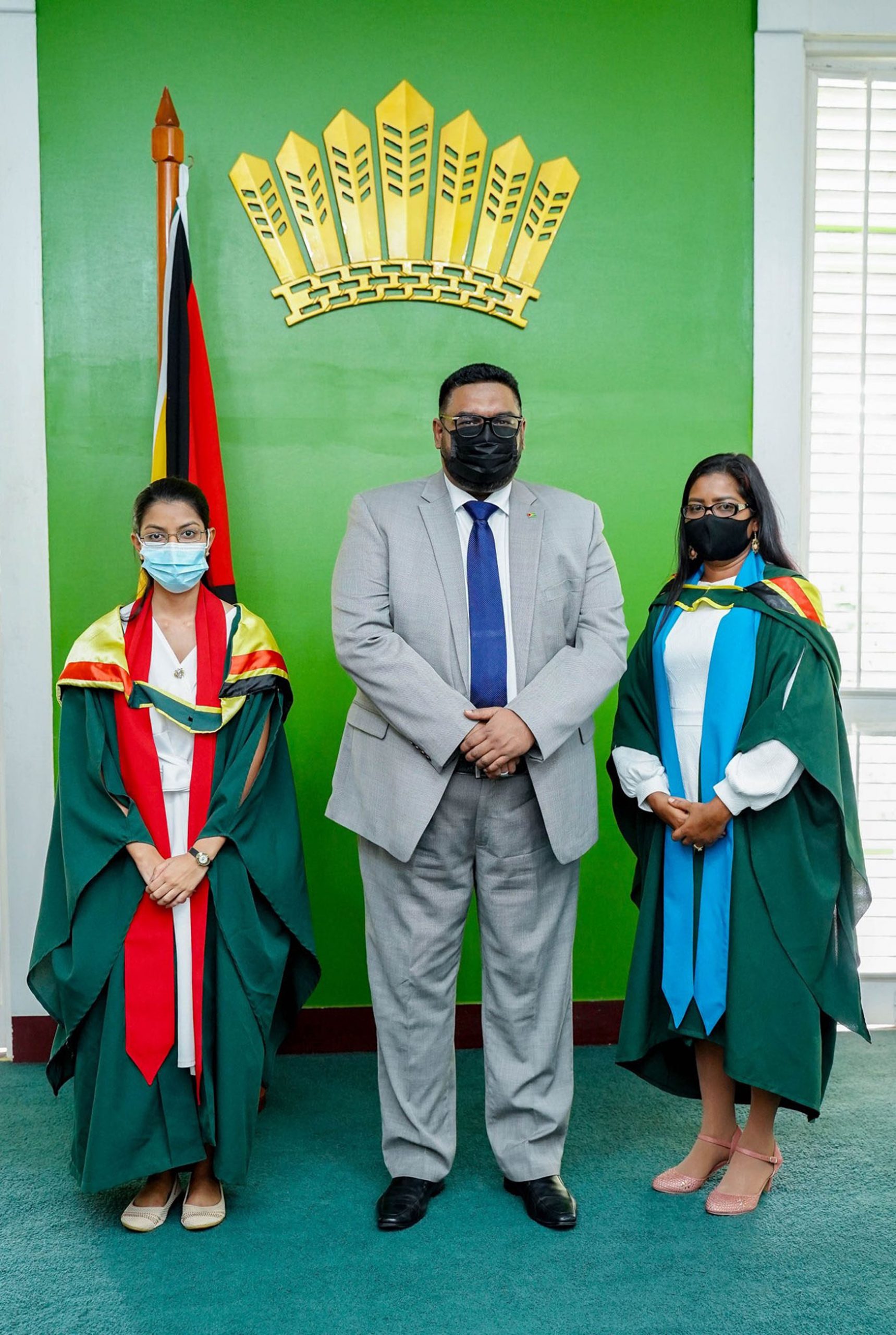 The University of Guyana (UG) last evening held the first of five convocation ceremonies for its 2019/2020 graduating class and President Irfaan Ali reiterated his government's commitment to refashioning the tertiary institution.
According to Ali, a refashioned UG will better respond to the needs of a modern Guyana through the exploitation of technological advancement and online learning.
Earlier this week UG announced that over 2,500 students have been processed and cleared to graduate at ceremonies at the university's campuses that are also being streamed online. The convocation was due to be held last December but was delayed due to COVID-19.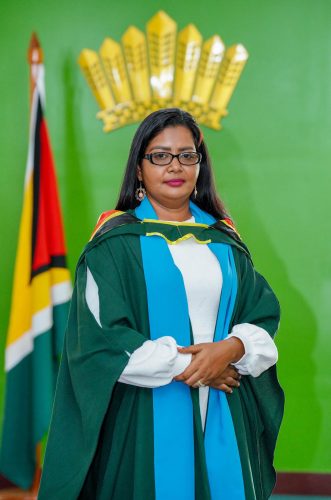 Savitree Budram, 36, was last evening awarded the President's Medal. The Valedictorian of the Tain Campus completed a Bachelor of Education (Administration) Degree and attained a GPA of 4.0. (Office of the President photo)
The Head of State also presented the President's Medal to the two valedictorians: 24-year-old Deepa Odit of the Turkeyen Campus and 36-year-old Savitree Budram, of the Tain Campus.
Budram, who completed a Bachelor of Education with a concentration in Administration, told Stabroek News that after more than 20 years as a teacher she chose to enter UG in 2017 after an accident in 2016 left her bedridden for months.
"I feel fortunate to be alive today. At one point I was unsure if I would ever stand on my feet again… Not everyone is lucky to have a second chance. I was lucky to have a second chance in life and I feel it should not go to waste," she shared, before adding that she did not pursue higher education earlier because she wanted to focus on her family.
"I had a family very early and felt raising my children was a bit more important. I didn't feel comfortable leaving my small children to pursue my goals but now that they are older and a bit more independent I realise that if you want to move up in the profession you need to be qualified," she said.
Budram's three children are 17, 16 and seven years old. Odit, who graduates with a Bachelor of Science Degree in Pharmacy, has been described by the College of Medical Sciences (CMS) as energetic.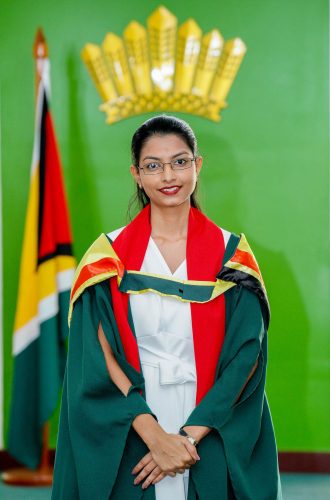 Deepa Odit, 24, has completed a Bachelor of Science Degree in Pharmacy. The Valedictorian of the Turkeyen Campus attained a 3.9 GPA (Office of the President photo)
According to profile posted on the CMS Facebook page, Odit chose to her degree specialisation because of her high school passion for Chemistry.
She is reported as describing 2020 as her biggest challenge since she was forced to complete her final year during a pandemic. "This was particularly challenging because of the difficult transition to online learning with all of its uncertainties," the profile noted, while adding that Odit is grateful to her supportive family who sustained her financially, physically and emotionally.