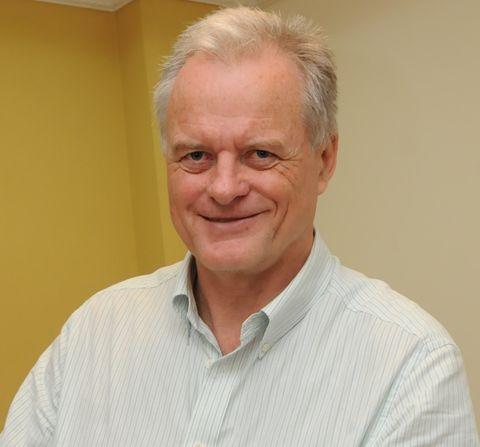 IT was fireworks, fetes and festivities in the Cayman Islands on Old Year's Night, as police enforced a strict attendance limit of… yes, 500.
But in well-ordered Barbados, all was cancelled on December 31, just hours before party time.
Prime Minister Mia Mottley announced a midnight-to-five curfew, in force for two weeks to cope with a spike of ten new infections. Monday and Tuesday were declared public holidays, with a testing blitz and other precautions. Party promoters were promised compensation for spoilt perishables.
This Wednesday, the reported daily Covid-19 infection rate for Barbados had shot up to 184 per 100,000 people, from 19 on December 31 and just four in mid-December. That's partly the result of all that extra testing.
For comparison, T&T's infection rate is now six, down from a peak of 88 in the September spike.
Barbados is still a load safer than Donald Trump's America with a rate of 673, or Boris Johnson's locked-down Brexit Britain, which has surged to 852 with a new easy-to-catch virus variant. The world average is now 82.
The Barbados curfew now runs from 9 p.m. to 5 a.m. Church attendance is limited to ten. Parties and sports events are banned. So are limes, bus crawls, karaoke and picnics. There's a maximum fine equivalent to TT$175,000 for breach of regulations.
There were three flashpoints for the Barbados outbreak—the prison, the Boxing Day "Brandy and Punnany" bus crawl, and the tourists.
At the prison, 49 staff members and 121 inmates had tested positive by Monday. That's from a total of 342 staff and 788 prisoners. There has been more testing this week.
Dodds prison is relatively new, opened in 2007 to replace historic Glendairy jail, which was torched in a 2005 riot. It should be easier to manage than T&T's sprawling and overcrowded prison system.
Barbadian bus crawls are excursions with a fleet of open-sided buses racing bar to bar, music blaring and passengers getting on bad.
The "Brandy and Punnany" crawl on Boxing Day was a super-spreader. There were three prison officers on board—though there's no indication they were the culprits.
Orlando Newton of the Entertainment Association of Barbados complained in December of competition from unregulated events with up to a thousand customers. Officially licensed events then had a maximum limit of 250. Which sounds on the high side to me.
Ronald Chapman, director of the government's Covid-19 Monitoring Unit, told Newton's members: "There is no way that I can be at every single party or every single event… we expect that Barbadians would behave responsibly. Some of them do, some of them don't."
Barbados, as we all know, depends one hundred per cent on tourism. A full lockdown in March shuttered the industry, which reopened cautiously from July.
The current rule is for tourists and returning nationals to show a clean test on arrival, then stay in quarantine until they take a second test four days later, and receive a second clear result.
To strengthen the system, health minister Jeffrey Bostic has now announced tamper-proof tracking bracelets, which set off an alarm when someone leaves quarantine quarters.
Most tourists stick to the rules. Some don't.
Zara Holland, a former Miss Great Britain and contestant on the Love Island coupling-up reality TV show, was fined the equivalent of TT$40,000 on Wednesday. She had been stopped at the Grantley Adams airport with her current boyfriend Elliott Love, trying to slip out of the island after a positive test result, rather than transfer to the government's compulsory quarantine facility at Harrison's Point.
Harrison's Point is a former military base, used as a prison between the demise of Glendairy and the opening of Dodds. An American woman angered Barbadians by posting her complaints on an Instagram page, @harrisonspointbarbados.
She says: "I spent 25,000 pounds to stay in a former prison against my will without any rights, knowledge, clarity or confirmation of when I could leave and what my rights were."
Sandals, with two Barbados resorts, was told last month to tighten up procedures. They lost their approved quarantine status last week Tuesday, although they deny any slip-ups.
Verla de Peiza, president of the opposition Democratic Labour Party, now says the bus crawl is a "smokescreen". She blames the government for letting British tourists into Barbados. I don't remember her making that point ahead of time.
Mia Mottley says tourists receive no preferential treatment. She says: "This country has not yet come to term with issues pertaining to race."
Of the ten people charged with quarantine breaches, six are from outside the Caribbean. One is a hapless Jamaican mason, unable to pay a TT$20,000 fine, and locked up for six months after slipping out of quarantine to buy a drink.
Ideally, the bus crawl should not have happened. The prison could have received earlier focus; it did not reach 170 positive tests last weekend from a standing start. Tourist bracelets could have been introduced earlier.
It's hard to reach the right balance. But determined action now seems set to swiftly top the Bajan Covid-19 spike. Mia has shown her usual panache.
• Mark Wilson is an international journalist based in Port of Spain