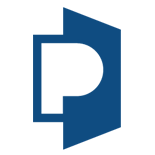 Q. What is the salary for a Pharmacy Technician role?
A. With training and experience, some pharmacy technicians can earn as much as $49,130 per year¹ and job growth is projected to increase faster than average in the next several years.
Q. What can I do with a Pharmacy Technician diploma?
A. Pharmacy technician jobs can be found in a variety of environments such as local, national and private hospitals, drug stores, grocery stores, nursing homes as well as other medical facilities.
Q. How much does a Pharmacy Technician diploma cost?
A. We keep our program costs low and have special offers to keep your goals within reach. For as little as $999, our program also includes a PTCE practice test voucher (a $29 value) and the PTCE exam (a $129 value) included in your tuition. Visit our tuition page for the most current tuition information.
Q. Is the Pharmacy Technician Program accredited?
A. Yes! Penn Foster has been accredited for over 50 years. Penn Foster Career School has been thoroughly reviewed and has earned several important accreditations, certifications, and licensing. Most importantly, Penn Foster Career School is both regionally accredited for non-degree granting postsecondary programs and nationally accredited by the DEAC.
Q. What skills will I learn in this program?
A. Skills covered in the Pharmacy Technician career program include fundamentals of pharmacy and pharmacology, medical laws, ethics, regulations, and confidentiality, management and operations, math for pharmacists, body systems, and soft skills like customer service, critical-thinking, problem-solving and communication.