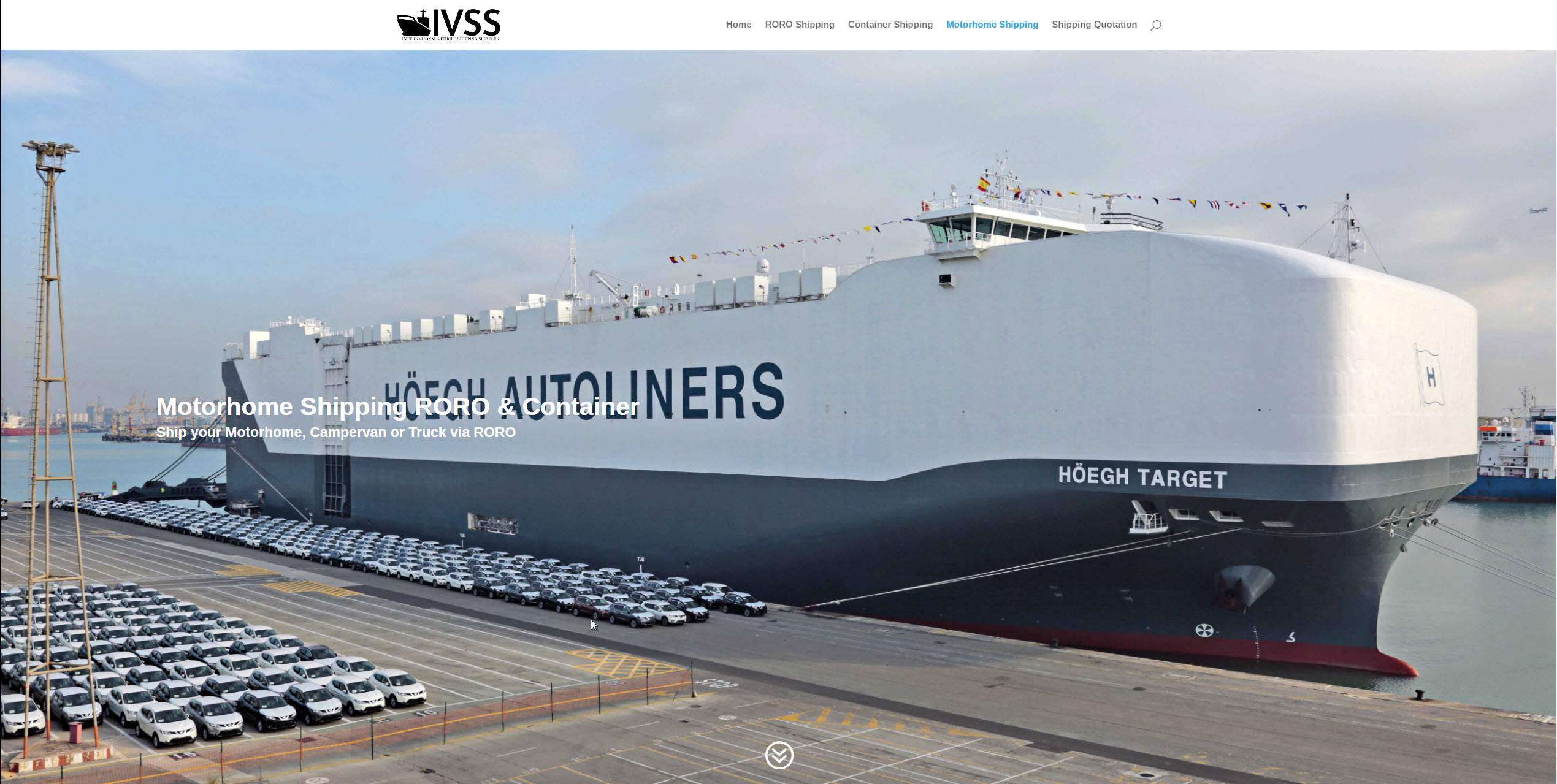 We specialise in providing international overseas shipping services for Motorhomes, Campervans & Camping trucks via Roll on Roll off (RORO) and Container shipping.
We ship globally, with routes to and from Europe including the UK, Germany, Netherlands, Belgium, North America (USA, Canada), South America (Colombia, Argentina, Uruguay), across the darien Gap Panama to Colombia, South Africa, Australia and New Zealand and many other destinations. We offer both Motorhome Roll on Roll off shipping and Container shipping services.
We offer International Motorhome Shipping services on fast and frequent Roll on Roll off vessels from major EU ports including:
UK (Southampton, Tilbury, Liverpool and Bristol)
Belgium (Zeebrugge & Antwerp),
Germany (Bremerhaven & Hamburg)
Netherlands (Rotterdam) and many others
We can help advise you on your travels, the most appropriate routes, shipping methods, local insurances, import and driving regulations.
Booking
We recommend booking Motorhome shipments at least 3 – 4 months in advance, however we are still able to book shipments up to two weeks before departure, depending on availablity.
What to Expect
Depending on the port and country of shipment the following process is normally followed:
Booking confirmed
Customs Clearance
Vehicle is delivered to the port at least two days prior to sailing
Vehicle arrives at destination port
Customs Clearance
Vehicle is collected from the port 2-3 days after arriving
Security
The security of Roll on Roll of shipping has improved greatly over the years. Although sometimes items are damaged or stolen, the risk is now much lower.
We generally advise our customers not to leave valuables or anything unsecured in the vehicles.
For those that wish extra peace of mind, we can also offer marine cargo insurance for your shipment, this provides cover at various levels- All Risks, All Risks (Excluding Chipping, Dents and Marring) or total loss. Please note this insurance does not cover personal effects.
We offer a flexible approach to shipping and will adapt services to meet your needs and requirements.
We can offer all in services that include customs clearance for both import and export, you can appoint your own clearing agent at the port of departure or arrival.
*Note in some countries, it is mandatory to use a customs clearing agent.
Roll on Roll off Shipping rates are charged on a number of different criteria:
Cubic metres (CBM) – CBM  is the volume of your shipment, it can be calculated with the following formula: Length x Width x Height = Cubic metre (m3) (normally calculated to the nearest centimetre).
Weight or Measurement (W/M) –  The carrier will base the sea rate on either the weight of shipment or CBM, whichever is greater. The W/M rule represents a cargo density equation i.e. light cargo is charged based on the CBM, while heavy cargo is based on the weight. W/M calculations may differ among carriers.
Metre Length – The carrier will charge a rate per metre of the cargo length, disregarding both CBM and W/M. i.e if your vehicle is 6.2m long then the rate would be: Rate($300) x 6.2 = Sea Rate of $1,860.
In addition to the Sea rate, it is important to understand that you may also have the following charges to pay:
Carrier Charges – OTHC (origin terminal handling charges), Bill of Lading, BAF (Bunker Adjustment Factor or Fuel Scale Charge), LSL (low sulphur surcharge) and other charges.
Outgoing / Export – Customs clearance fees and related charges, additional local handling fees.
Incoming / Import – Customs clearance fees and related charges, Documentation Fees (i.e BL), THC (terminal handling charges), Cargo Dues, other local handling fees.
Quite often, agents will only provide you with the fees quoted by the carrier, these often do not detail local charges or destination fees. Where available, we will include these in your quote.
Experienced & Knowledgeable Partners
We specialise in providing international overseas shipping services for Motorhomes, Campervans & Camping trucks via Roll on Roll off (RORO) and Container shipping.
Our company supports a number of organisations like the OverlandingAssociation.org who provide free information for those travelling overseas with their vehicles.
We contribute our knowledge to this informational based community, and are in a prime position not only to help you with your shipping but to provide help and support for your travels.
Competitive prices
We also try to maintain fair and competitive pricing, we would be happy to try and match or beat any quotations that you may already have.
Request a Motorhome Shipping Quote today!