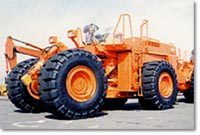 WELCOME TO THE YUWA GROUP.
YUWA SHIPPING CO., LTD WAS ESTABLISHED IN 1981 AS AN INDEPENDENT CARRIER SPECIALISING PRIMARILY IN THE TRANSPORT FOR BOTH NEW AND USED VEHICLES FROM JAPAN.
WITH OUR EXPERTISE IN THE DEVELOPMENT OF NEW MARKETS AND THE SHIPPING OF VEHICLES WE ARE NOW OPERATING TO MANY DESTINATIONS WORLDWIDE TO AND FROM JAPAN AND THE FAR EAST.
WE ARE ALSO OPERATING REGULAR SCHEDULE SERVICES TO EUROPE, MEDITERRANEAN SEA AREAS, NEW ZEALAND, NORTH AND SOUTH AMERICA, CARIBBEAN SEA AREAS, SOUTH AFRICA AND FAR EAST COUNTRIES.
AT YUWA, WE PRIDE OURSELEVES ON OUR CUSTOMER SERVICE AND DEDICATION TO THE NEEDS OF YOU AS OUR CUSTOMER. SO PLEASE FEEL FREE TO CONTACT US AS OUR SPECIALIST TEAM OF DEDICATED STAFF ARE WILLING AND READY TO ASSIST YOU IN ANY REQUIREMENTS YOU MAY HAVE.
THANK YOU AND WELCOME TO YUWA SHIPPING CO., LTD.
SPECIALIST IN THE SHIPPING OF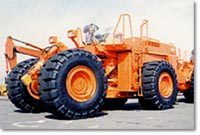 CAR / VEHICLE
CONSTRUCTION MACHINERY
CONTAINER CARGO
BREAK BULK CARGO
HEAVY WEIGHT BREAK BULK CARGO
PLANT AND PROJET CARGO
SHIPPING SERVICE INFORMATION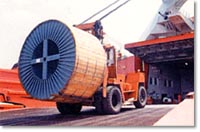 VESSEL SCHEDULE
EUROPEAN / MEDITERRANEAN PORTS SERVICE
EAST AND WEST COAST NORTH AMERICAN PORTS SERVICE
CARIBBEAN SEA PORTS SERVICE
NEW ZEALAND PORTS SERVICE
FAR EAST ASIA PORTS SERVICE
AGENT LIST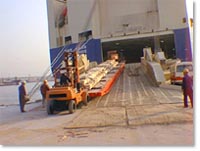 JAPAN AND WORLD-WIDE DESTINATION
BOOKING ORDER
AIRLNE OPERATION
WE ARE GENERAL SALES AGENT OF FINNAIR FROM JAPAN TO ANY EUROPEAN DESTINATIONS.

AIRLINE SERVICE.

YUWA SHIPPING CO., LTD. NAGOYA. JAPAN
TEL : 81-52-201-7261 / FAX : 81-52-201-4724
MAIL ADDRESS : ship@yuwaship.co.jp