Brihanmumbai Custom Brokers Association
Login    
BCBA Smart Cards (CFS PASS) and Accident Insurance Coverage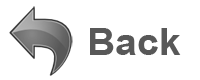 Air Cargo Complex Officer Roster Jawahar Custom House Officer Roster New Custom House Officer Roster
MESSAGE FROM PRESIDENT
  I am deeply touched about this achievements and thank you from the bottom of my heart. I feel proud that my seniors and my members of the Association thought me capable enough to handle this position. I also realize that this appointment comes with lot of responsibilities and require hard work and dedication to do justice to all the trust the members have placed on me and I pray that I will be guided by almighty in discharge of my duties.
EVENTS
Seeks to amend notification No.50/2017-Customs,dated 30.06.2017 so as to exempt BCD on paper based t…..
BCBA/CIR/1149/2020                      &nbsp…..
Details of Shipping Bills approved for clearance dated 07.09.2020
BCBA/CIR/1148/2020                      &nb…..
Commute by Local Train for Custom Brokers & their employees
BCBA/CIR/1147/2020                      &nbsp…..
latest updates
Member Of
Powered By : Mahalasa Infotech