JavaScript seems to be disabled in your browser.
You must have JavaScript enabled in your browser to utilize the functionality of this website.
In-Stock. Ready to Ship. | Free Shipping + 2 Short Ribs & 4 Chicken Breasts | Orders $129+ Use Code: SUMMER2020
Default welcome msg!
Shop Our Brands
Shop by Cut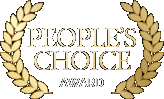 Iron Chef presents Chicago Steak Company the highly coveted People's Choice Award for best tasting steaks out of 8 leading steak purveyors.
Steakalicious Rewards
Redeem your reward points for Gift Cards to your favorite national brands or discounts off your online order. Simply register for an account and make sure to login before placing your order.
Learn More© 2020 Chicago Steak Company. All Rights Reserved.
Choose charity:
Leukemia Lymphoma Society
Donation amount: