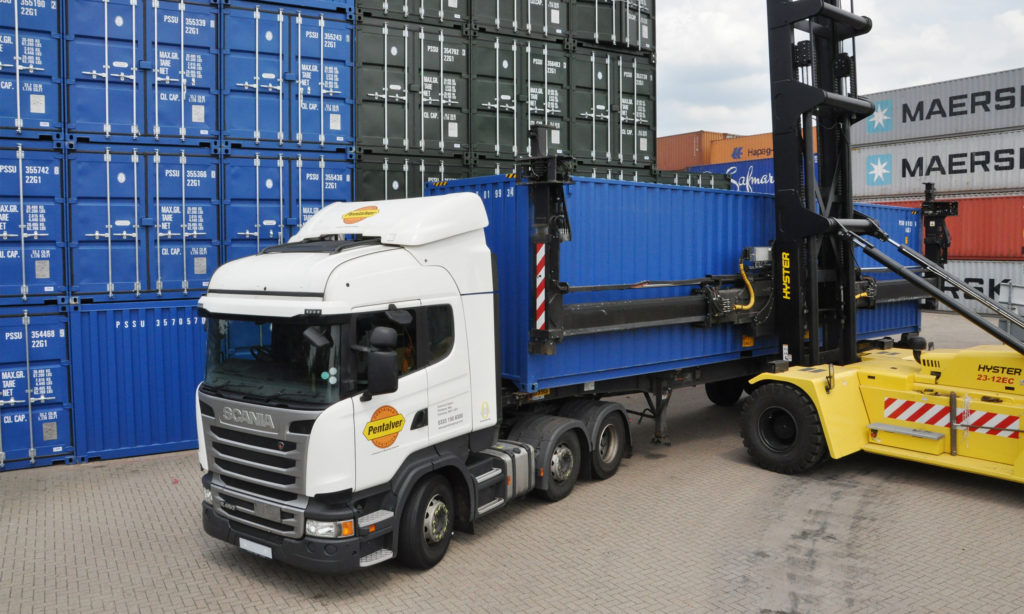 We pride ourselves on providing a full range of container logistics solutions
Pentalver offers a diverse range of container services to meet every customer requirement, including road haulage, container storage, repairs, sales and conversions, refrigeration services and cargo handling.
What we offer
The combined Pentalver/Freightliner road fleet consists of more than 350 tractor units and 900+ trailers operating from depots across the UK.
Pentalver is one of the UK's leading suppliers of any size or type of new and refurbished containers and container conversions. We have container stock available at 25 locations in the UK and Ireland and can arrange containers delivered globally via our logistics network.
Pentalver specialise in modifying ISO shipping containers into manner of things; offices, welfare units, workshops and numerous other bespoke applications, all configured to the customers' specifications.
Pentalver is a fully accredited training provider in Cannock capable of offering both bespoke and off-the-shelf industry approved, high quality and cost effective training for businesses of all sizes.
What's new