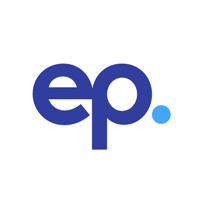 Shipping Insurance – EasyPost
Shipping Insurance
The insurance process can be cumbersome, with time-consuming phone calls and unreasonable wait times to process claims. We supply full coverage for 1% of the stated value of the product and process claims quickly and efficiently.
Affordable Premiums
Purchase full coverage of your shipment for just 1% of insured value with a $1 minimum.
Simple Claims
Just send over a handful of documents to complete a claim. No phone calls, no novel-length forms, no doubletalk.
Quick Payment
Claims are guaranteed to be paid within 10 business days.
Shipping Insurance, Made Simple
With EasyPost, we make insuring packages a painless process. Just apply insurance via our API, pay the 1% premium, and your package is protected. And if you ever need to recoup a loss on a package, you barely need to lift a finger. Just fill out a form and attached a few supporting documents, send it off to us, and get your money within 10 days. We know how annoying the claims process can be for insurance, so we want to make it as simple and fast as possible for you. For more information, check out our Shipping Insurance Guide and our Shipping Insurance Terms, or talk to one of our shipping experts by clicking the orange button on the bottom.
100+ Carriers. Billions of Shipments.
USPS
USPS Domestic
USPS International
USPS Returns
USPS Cubic
USPS Tracking
UPS
UPS Domestic
UPS International
UPS Mail Innovations
UPS Tracking
FedEx
FedEx Domestic
FedEx International
FedEx SmartPost®
FedEx Returns
FedEx Tracking
DHL Express
DHL Express Domestic
DHL Express Worldwide
DHL Express Tracking
easypost-web-202007100214-b4ccb8ea39-master