Dateline: Singapore
Having a second citizenship is an important part of international diversification, but having a backup passport alone doesn't end your tax obligations, if that is your goal.
US citizens can have as many passports as they want (I knew one guy who had four and was getting a fifth), but they will be liable to the IRS so long as they carry an American passport.
Citizens of countries like Australia, the UK, Canada, Norway, and others may similarly have a lot of hoops to jump through if they want to stop paying taxes in their home country, even after leaving.
While only US citizens must surrender their passport to escape the tax net, there are other countries where becoming tax non-resident is hardly a walk in the park.
No matter what your situation, having residence in a low or zero-tax country gives you a lot of freedom. For example, you may notice that every government agency you deal with wants to know which country you're a resident of. And being a resident of a high-tax country could cause problems.
For that reason, flag theory suggests having residency in a zero-tax country that won't try to get its hands on the money you earn anywhere else. It's all about "going where you're treated best" in a world where being a resident of a country often puts you on the hook for taxes on your worldwide income.
There are two strategies to pay zero tax based on your country of residence:
1. Become a resident of a zero-tax country that does not impose income taxes or capital gains taxes, or
2. Become a resident of a territorial tax country that only imposes income taxes and other taxes on income you earn within their borders… then make sure you don't have local source income.
We've discussed the basics of territorial taxation before, so I won't go into it in great detail here. First, let's look at a list of countries with zero income tax.
Second Residency in Tax-Free Countries
The Bahamas
You can get a tax-free second residence in the Bahamas rather easily – if you have the money.
The Bahamas has no income tax, choosing to earn its money from tourism. Residents of the Bahamas pay zero tax on money they earn anywhere in the world. The government application fee for temporary residence, which is renewable annually, is a mere $1,000. If you plan to settle in and stay awhile, purchasing $250,000 in real estate will get you longer term or permanent residence. In case you thought The Bahamas was some banana republic, its passport is actually one of the 25 best in the world.
British Virgin Islands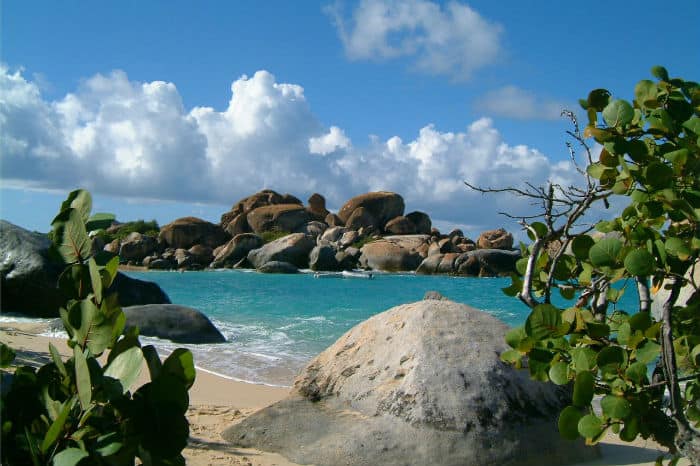 The British Virgin Islands is a country with no income taxes
We joke around Nomad HQ that BVI is made up entirely of sexy, sophisticated words: "British", "Virgin", and "Islands". While getting a work permit in the BVI can be rather bureaucratic, obtaining a residence visa as a self-sufficient person is quite easy and can be obtained in less than a month in most cases. You simply must provide bank statements showing you can afford to live there and pay a $1,000 surety bond.
Brunei
The Sultan of Brunei has so much money he doesn't really need investors to immigrate to his sultanate. However, with a large enough investment, you can obtain residence or permanent resident status in his tiny country nestled in the Borneo part of Malaysia — though I wouldn't recommend it.
Cayman Islands
The crown jewel of the Caribbean offshore world, the Cayman Islands don't appeal to the middle class. Just as Cayman financial authorities have gone to great lengths to make incorporating into their country expensive, immigrating there requires some serious cash as well. Specifically, if you want to live on Grand Cayman, you must have an annual income of nearly $150,000 and make an investment of $500,000 into real estate or Cayman Island companies. Those requirements are roughly halved if you want to live on one of the smaller, less flashy islands.
Tax-Free Countries in Europe
Monaco
Talk about sex appeal and sophistication; Monaco oozes it. The principality bordering France and Italy is part of the gorgeous French Riviera and well connected by train, airplane, and helicopter to the rest of Europe. It's the perfect zero-tax residency if you prefer European glamour to island living, and you'll be in the company of some of the wealthiest people on earth. Monaco requires that prospective residents deposit €500,000 in a Monaco bank and purchase at least €500,000 in Monaco real estate. Of course, you'll need a lot of luck to even find a parking space for that price. The government has also been cracking down on residents buying tiny studios in an effort to weed out low-quality "paper residents".
Norfolk Island
Actually three islands, Norfolk Island holds a special immigration status, despite its close ties to Australia. The country has no income tax and allows Australian and New Zealand citizens to become residents with great ease. Foreigners will have to jump through a few hoops and prove they can support themselves and are of good character.
Turks and Caicos Islands
The rogue of the British Overseas Territories, Turks and Caicos unveiled an economic residency program that offers quick residence permits to foreigners who either spend at least $300,000 building a new home or remodeling a distressed property, or who invest at least $750,000 in a company majority-owned by locals.
Vanuatu
One of the few tax-free countries where obtaining second citizenship is possible, Vanuatu offers a very straightforward residency program that rewards those who invest more. Foreigners can invest about $89,000 for a one-year residence visa, renewable annually. Invest more and you'll get three, five, ten, or even fifteen years. Government fees for Vanuatu residence are a bit higher than I'd like, but considering the low investment and the variety of interesting property investments there, it's worth considering if you crave island life in the South Pacific. Learn more about Vanuatu residency here.
Tax-Free Countries in Asia
Second Residency in Low-Tax Countries
These countries tax the local source income of citizens and foreigners alike. Much as I dislike tax, if it is to be done, I have to admit that it's the fairest way of doing things. Money earned from activity in a country is taxed there, while overseas income having nothing to do with the place is not.
If you are going to become a resident of one of these countries, you should make sure that any income you earn overseas or remit into the country isn't taxable as local source income; consult a tax advisor.
Gibraltar offers residence visas to wealthy investors willing to pay an annual flat fee to live there.
Anguilla
A British Overseas Territory in the Caribbean's Lesser Antilles, Anguilla is a small player in the world of offshore trusts and offshore banking. Anguilla also offers retirees who purchase property and provide bank statements as evidence of self-sufficiency to obtain residence permission.
Costa Rica
Costa Rica has long been the second residency of choice for American retirees and investor expats. The requirements have become more stringent in recent years, but anyone with $2,500 in monthly income they bring into Costa Rica can become a resident. Costa Rica isn't exactly my favorite place, and it is highly bureaucratic, but if you enjoy sandy beaches or tropical jungles, it may be worth considering.
Georgia
One of the most underrated countries on earth, Georgia is fast becoming one of the world's most free economies. The pro-business government slashed the number of taxes from 21 to 6 and now to 5, and rates decrease each year. Income earned outside of Georgia is not taxed in Georgia, although you may need to provide proof. Georgia offers almost all foreigners a 360-day tourist visa, and anyone can open a Georgia company in order to qualify for residence. Buying real estate might also qualify you. If you do invest in Georgia, taxes there usually range from a flat 5-15%.
Gibraltar
If you have around $3 million, you may be eligible to become a resident of Gibraltar. Residents under the territory's investor-friendly Category 2 visa pay a maximum tax of approximately £29,000 per year in exchange for permission to reside on the tip of the Mediterranean. Similar to London's "non dom" program, Category 2 residents can escape Gibraltar's progressive tax rates. While you won't pay $0, you will have residency in a highly respected European jurisdiction for a predictable flat price.
Guatemala
If you crave the adventure of Mayan ruins and a life in Central America, Guatemala is one of four countries in the region that offer territorial taxation. Obtaining residence in Guatemala is easy if you can show proof of $1,000 monthly income, although you must be willing to live there a good part of the time or they'll cancel your visa. If you are willing to live in Guatemala full-time, it's possible to get citizenship after five years.
Hong Kong
If you can afford it, Hong Kong is perhaps the most exciting city in Asia to live in. While Hong Kong is tightening its banking and corporate policies as it applies to join the OECD, tax policy is still very friendly. Hong Kong certainly isn't a tax haven, but it offers low tax rates to entrepreneurs who want to base their company here, and potentially zero taxation for investors or those with businesses overseas. Immigrant investors can obtain a residence permit by depositing $1.29 million in a Hong Kong financial institution or investing it in equity markets; real estate investments are not allowed.
Macau
While often belittled as a dodgy gambling outpost in the shadow of Hong Kong, Macau is an enigmatic and fascinating place. Just one hour from Hong Kong by boat, the special administrative region of China features a few excellent banks, as well as zero tax on foreign earnings. Foreign investors can obtain residency by investing 3 million Macau patacas, or roughly $375,000 into the country. However, because Macau is technically part of China's "one country, two systems" policy, it is essentially impossible to obtain citizenship there.
Malaysia
Malaysia is one of the most underrated second residency programs on earth, especially for entrepreneurs and investors who want to live in Asia full-time, but can't afford Singapore. Malaysia's "My Second Home" (or MM2H) program is extremely straightforward and doesn't require much help from anyone to get. If you're under 50 years old, you'll need to show proof of $2,300 monthly income and deposit approximately $70,000 at today's exchange rates into a Malaysian bank. You won't be able to touch your money for ten years, or until you cancel the visa, unless you decide to buy real estate. If you're over 50 years old, the bank deposit is cut in half. Learn more about residency in Malaysia.
Nicaragua
I've called Nicaragua "the next Costa Rica" as it becomes more open and more affordable than its southern neighbor. From the beaches of San Juan del Sur to the colonial charm of Grenada, Nicaragua is a great place to have a second residency… if you actually want to live there. Obtaining Nicaraguan residency is extremely easy and only requires proof of income — generally about $750 per month — but you need to live there for six months each year or else your residence permit, and your territorial tax benefits, will expire.
You can support Panama's stunning jungles and rainforests while obtaining second residency through the country's Reforestation Investor Visa.
Panama
Panama has some of Latin America's strongest offshore banks and has become an open country for immigration, especially for citizens of Western countries. For these citizens, Panama's Friendly Nations visa program offers instant permanent residence with a low bank deposit of $5,000 and one "economic tie", usually a Panamanian company or the title deed to real estate. Learn more about residency in Panama.
Paraguay
Paraguay is well-known as a cheap second passport program, allowing foreigners to obtain instant permanent residence with a mere $5,200 bank deposit, and citizenship in three years. However, Paraguay also makes for an attractive second residency with the potential to get a passport later. Taxes on local source income are quite low at just 10%, and foreign source income is typically not taxed. Learn more about residency in Paraguay.
In Singapore, you only need to pay tax on locally-generated income.
Singapore
Singapore is no tax haven for entrepreneurs; not only is a company in Singapore far more costly to start and maintain than its Hong Kong counterpart, but tax rates are 0-17% on corporate profits and a flat 20% on the high personal salary you'll be required to take if you want residency in Singapore as part of the deal. In short, an active business owner living in Singapore would pay at least $20-25,000 a year for the privilege. On the other hand, investors with around $4 million to invest can move to Singapore and enjoy no tax on bank interest, capital gains, or foreign profits. Learn more about residency in Singapore.
If you're looking for a second residency and aren't sure where to start, I'm offering a concierge service to help you determine the best options for your specific situation. Just send us an email if you'd like to know more.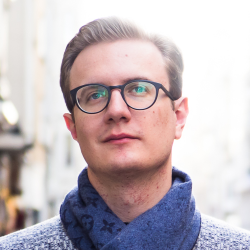 Latest posts by Andrew Henderson (see all)