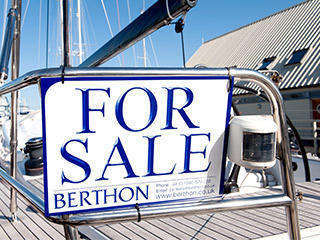 An international yacht sales group – with its HQ in Lymington UK, and with offices in France, Scandinavia, Spain and the USA. Berthon is a well known yacht brokerage house that specialises in high quality sailing, motor and performance yachts up to 120 ft. We offer professional advice and help on all aspects of a yacht's sale and purchase, and over half of our business is repeat.
12 Reasons to Use Berthon
In a challenging market, deciding which broker will handle the sale of your yacht is a key decision. Whoever you choose will need to be nimble and effective to find a new owner for her at market value within a reasonable timespan. Here's everything you need to know about buying or selling a yacht – and why Berthon International is the best brokerage for the job.
Meet the Teams
Whilst our HQ is situated in the UK, we have an international team of colleagues in France, Scandinavia, Spain and the USA, all experts in their field. Find out more about the Berthon Brokerage teams.
Sailing Yacht & Motor Yacht Sales
Berthon has had an international brokerage house since the 1930s. As Berthon International, we deal with all things yacht sales and services related. We will be delighted to talk to you about any of the listings that you find on this website.