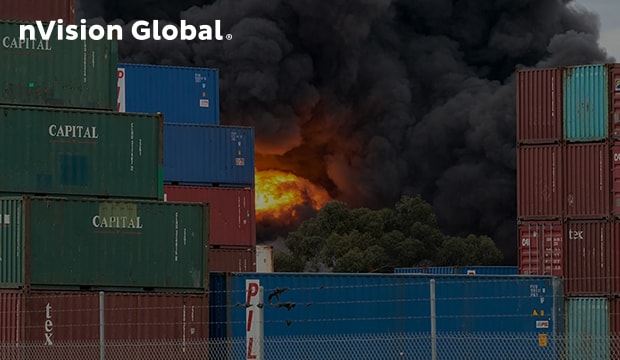 Freight Claims Managementwpadmin2020-01-07T07:19:34+00:00
When shipments are transported, they are inevitably vulnerable to loss, damage, service failures, and incorrect freight charges. The best strategy in that case is to have a claims management service provider to assist you. nVision Global is the leading logistics management service provider and delivers the best possible claims return.
We have extensive experience in the domain of transportation consumer protection. Our trained professionals guide customers and work with them towards claims management for all transportation modes. Our claims collection rate is greater than 85%, which has resulted in savings of more than $15.5 million for our customers.
FULL SERVICE
You can let us manage your company's claims process utilizing our proprietary software.
Our claims team, on average, has 10 years of experience in loss and damage claims processing and collection.
nVision Global's experienced Claims team boasts an 87% collection rate, at speeds 35% faster than the freight claims industry standard.
Certified loss and damage Claims professionals are adept at addressing the most complicated and difficult freight claim challenges, which has resulted in more than $15.5 million in savings.
nVision Global Claims professionals provide their experience and expertise to assist the Transportation Consumer Protection Council.
SELF SERVICE
Manage your company's claims process online with our cloud-based Claims Management software.
Easily file claims with just a few mouse clicks.
Quickly access and collaborate on claims across multiple users, departments, or locations.
Claims are funneled through your company's designated Claims Manager to ensure compliance to your standards.
Manage claims based on type, status, location, provider, and other key factors.
Claims and supporting documents are safely stored in nVision's Secure Claims database.
Extensive summary and detail reports are available in multiple formats.
CLAIMS THAT WE PROCESS
LOSS & DAMAGE
One of the reasons businesses face issues is the Loss or Damage of shipments in transit. These losses may include: prorated freight costs, labor costs, markdowns etc.
SERVICE FAILURE
While you make every effort to choose the best transportation provider for your shipment, mistakes can happen. If you face any sort of service failure on the part of your transportation provider, nVision Global comes to the rescue and pursues the claim.
OVERCHARGE
This offering of our Claims Management services was designed precisely for companies that wish to post audit freight bills after the payment has been made. nVision Global's software determines whether the bill has been overpaid; after that, the software allows you to submit an overcharge claim to the corresponding transportation provider for the estimated refund.
How the Claims Process Works
Receive Claim Information from Customer
Information is reviewed for completion and accuracy
Claim is entered in to the nVision Global Application
Claim is transferred to the Transportation provider for Evaluation and Processing
Collaborate with Transportation Provider to process the Claim until it is resolved