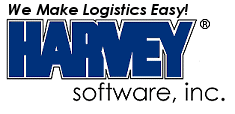 Why Ship with CPS?
CPS Solutions
Packages Delivered for Less
Works with Your Data
Success Stories
Select the Right Solution
 

Our customers tell us a big reason they cannot do without CPS is because CPS saves them time, cuts shipping costs, flexes with their business needs and provides tools to significantly increase sales. In recent times, many companies tell us they simply could not do business without CPS!

See the CPS Solutions list to see how CPS shipping software can be used at your company.

Powered multi-carrier shipping software is very easy to install and use. All CPS Powered solutions include many useful features that fit a wide range of businesses. Start with the version that fit your business now. Then, as your company expands, call on the additional CPS features when you need them!
"Let me say this: "YOU ROCK!!!" Thanks for getting this done so quickly. If only the rest of the world moved as fast."
Supported Carriers Included with

Powered Solutions
Want to know more?
(800)231-0296
(For other ways to contact us click here)
Contact Us for a Free Shipping
Software Consultation Today!
Let us show you just how much we can help your business grow while saving money as you ship and manage your business today!

Learn How

Delivers Packages for Less…
 
Copyright © 2020 Harvey Software, Inc. All rights reserved.
About Harvey Software | Blog | Careers | Contact Us | Copyrights & Trademarks | Demos | Email Newsletter | FAQs | Feedback |
Hours | Index | News | On-Line Store | Partners | Privacy Policy | Products | Reviews | Support | System Requirements | Tracking Solutions | Updates
Last modified: April 02, 2020
Harvey Software logo is a registered trademark of Harvey Software, Inc. 
Harvey Software, Inc. has produced CPS – Shipping Software along with other software products since 1983.
UPS® service marks used by permission. UPS, UPS brand mark, UPS Ready®,  UNITED PARCEL SERVICE® and the Color Brown are registered trademarks of United Parcel Service of America, Inc.
All Rights Reserved.
FedEx® service marks used by permission.  FedEx Compatible Solution means the FedEx functionality in CPS has completed FedEx certification testing.
United States Postal Service marks used by permission.  USPS® and United States Postal Service® are trademarks of the United States Postal Service.
Endicia service marks used by permission.
Spee-Dee service marks used by permission.