Discover This Caribbean Jewel
Barbados is home to exotic locales, a rich history, and an extensive variety of sports and activities. With a spectacular landscape that changes dramatically from one town to the next, each locale possesses an equally sundry pace, offering activities and entertainment for nature lovers, club-goers, and adventurers alike. Escape to this exotic gem on an all-inclusive vacation in Barbados, where deep caverns and monkey-populated forests abound against the setting of rocky cliffs, white-sand beaches, and sparkling seas. And while you're here, experience the exclusive indulgence of our two Luxury Included® adults-only resorts, featuring Sandals first ever rooftop pool, first craft beer garden, and gourmet dining at 18 unique restaurants.
Share:
Book online & save $25
Two Adults-only All-Inclusive Resorts in Barbados
Sandals Barbados
St. Lawrence Gap, Barbados
ALL-INCLUSIVE
all-inclusive resort from $273 PP/PN (USD)
Grand views on its own peninsula
Just steps from Barbados' pristine Dover Beach, this all-inclusive resort offers innovative accommodations such as the all-new Crystal Lagoon Swim-up Suites, 11 gourmet dining restaurants, and Barbados' largest and longest lagoon pool.
11 Unique restaurants
3 Pools and 2 whirlpools
7 Full-service bars including British pub
Stay at 1, Play at 2 exchange privileges
all-inclusive resort from $273 PP/PN (USD)
Sandals Royal Barbados
St. Lawrence Gap, Barbados
ALL-INCLUSIVE
all-inclusive resort from $313 PP/PN (USD)
The most exclusive All-Inclusive ever
Sandals Royal Barbados offers guests a wide range of signature accommodations including magnificent Skypool Suites, Swim-up Suites, and Millionaire Suites. This all-inclusive resort also features 5 gourmet restaurants, a rooftop bar and lounge, and a 15,000 sq. foot spa.
6 Unique restaurants
Rooftop Pool
4-lane bowling alley
Stay at 1, Play at 2 exchange privileges
all-inclusive resort from $313 PP/PN (USD)
Only Sandals Gives You Two Vacations In One
1Exotic island
2Resorts
5Pools
4Whirlpools
18Restaurants
12bars
In Barbados, you get a mega-vacation that includes 2 resorts for the price of one. Experience 18 restaurants, 12 bars, all the beaches and every amenity. Our adults-only resorts are right next to each other, so you can easily walk between them.
Learn More
ONLY AT SANDALS
Dine Around in Barbados
From the Caribbean to continental Europe, experience the delicacies of native Bajan cuisine along with gourmet dining by way of the Far East, Italy, India, and more when you dine at both of our Barbados resorts. You'll be an honored guest at any of our 17 restaurants, each with its own unique ambiance and setting.
ONLY AT SANDALS
Scuba Diving in Barbados
Experience the natural beauty of Barbados' turquoise blue shores firsthand. See coral reefs and a kaleidoscopic array of tropical marine life, all with the very best equipment and staff. Everything's included, from regulators and BCD's to masks, snorkels, fins, and tanks. You'll be guided by our expert PADI® certified diving professionals who'll take care of everything.
Discover barbados
Sun, Sand and Snorkeling
Take a luxurious catamaran cruise along Barbados' south coast and experience the beauty of its crystalline coastline and tranquil bay. If you're lucky, you'll even enjoy a swim with the island's renowned sea turtles. Then, jump in the water and snorkel on a shallow shipwreck teeming with brilliantly hued tropical marine life.
SANDALS ROYAL BARBADOS
All-Suites. All Luxury.
The all-suite Sandals Royal Barbados features Sandals signature accommodations including Skypool Suites, Millionaire Suites, and Swim-up Suites – all featuring Tranquility Soaking Tubs™ for two.
SANDALS ROYAL BARBADOS
Sandals First Rooftop Pool
Overlooking the ocean from its rooftop setting, this zero-entry glass infinity pool is Sandals' first rooftop pool, and one of 34 featured at Sandals Royal Barbados. While its rooftop location makes it the perfect place to sunbathe, the surrounding lounge areas and rooftop bar are a great place to relax, cool off and take in the breathtaking vistas.
SANDALS ROYAL BARBADOS
Sandals First Craft Beer Garden
A Sandals first, our Lovers Lane craft beer bar serves 19 different beers from around the world. Take a seat around the wraparound bar, where a built-in strip of ice helps keep your drinks perfectly chilled.
Only at Sandals (Optional)
Caribbean spa experience
Rejuvenate your body and mind with a trip to the Red Lane® Spa. We feature specialized treatments that'll leave you relaxed and reinvigorated, like our West Indian massage or pure island sand body exfoliation. You can even have a massage right on the beach or in the privacy of your own room or suite.
Discover barbados
Caves & Critters
Take a tram inside the Harrison's Cave before traveling deep beneath the earth to see the natural forming stalactites and stalagmites. With still glass-like pools, and rushing streams, this is truly one of the world's natural wonders. Once back above ground, it's over to the Wildlife Reserve where you'll be able to observe a number of animals!
HIGHLIGHTS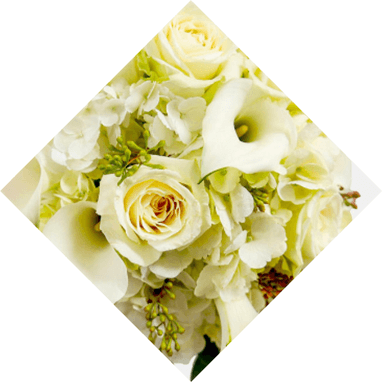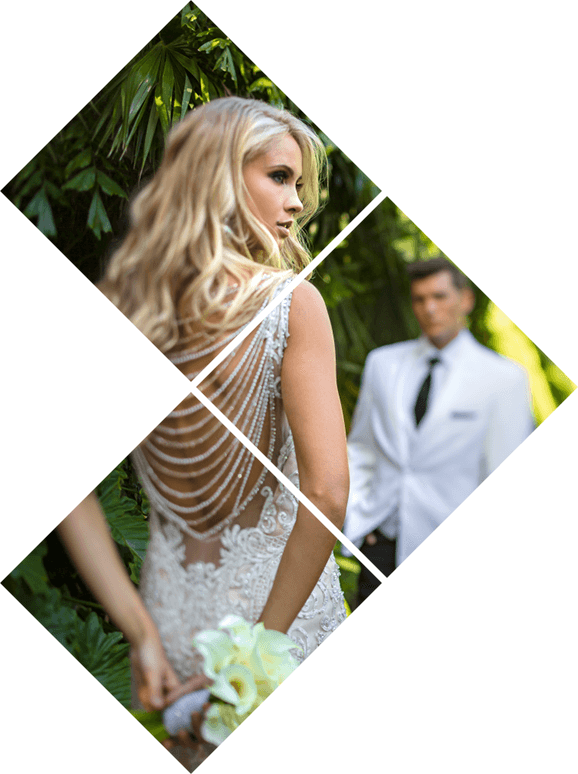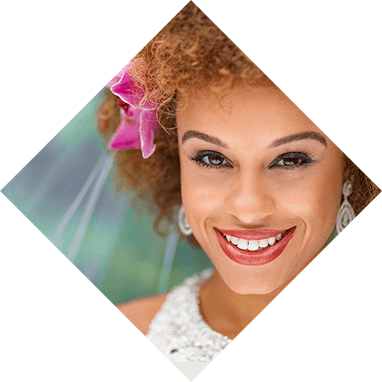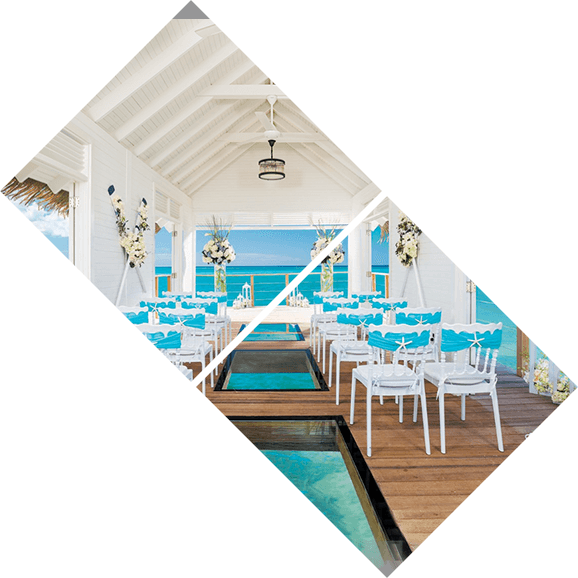 Find your
Inspiration
Mix & Match to Create the Wedding
of Your Dreams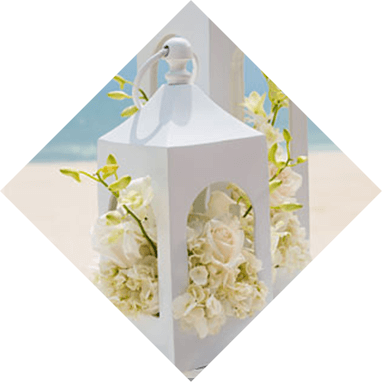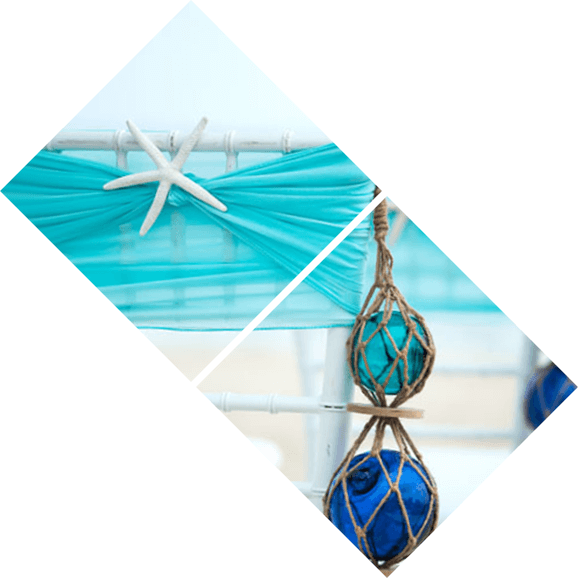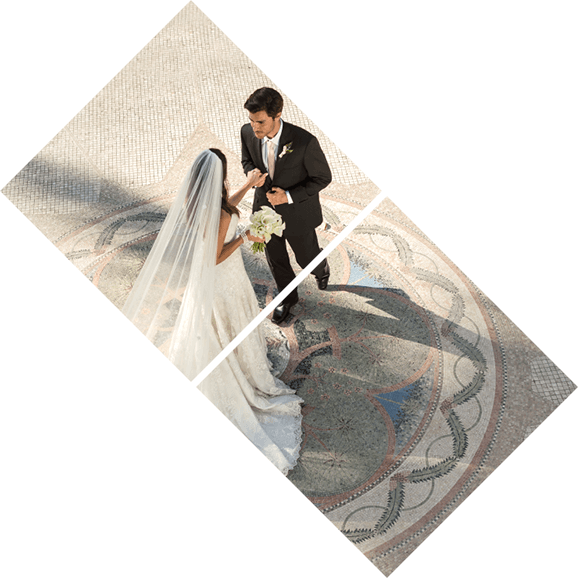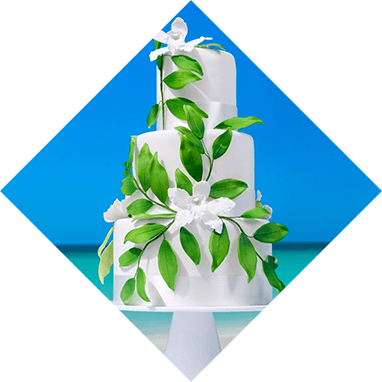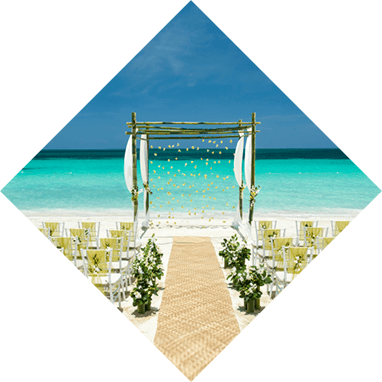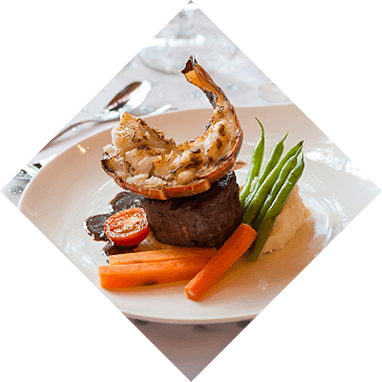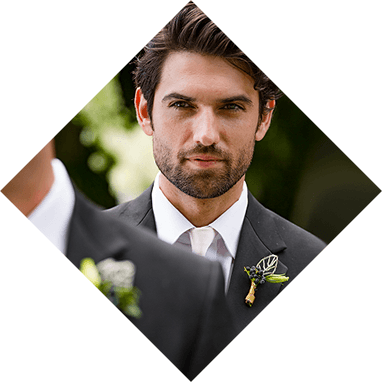 Weddings & Honeymoons at the Most Romantic Resorts in Barbados
Each of our all-inclusive beachfront resorts in Barbados has everything you need for the perfect romantic escape, whether you're relaxing in your private suite or enjoying world-class amenities and gourmet dining. Experience everything that Barbados has to offer for your destination wedding, honeymoon, or romantic getaway.
Non-Stop Flight Service to Barbados
Book round-trip accommodations from a departure city of your choice, with direct flights from Miami, New York, Boston, Charlotte, Atalanta and other major United States cities as well as Toronto and Montreal in Canada. Direct flights to Barbados land at the Grantley Adams International Airport, which is less than a 20-minute car ride from Sandals Barbados and Sandals Royal Barbados. Complimentary round-trip transfers to and from the resorts are arranged by Sandals, so your vacation can begin as soon as you exit the plane. Choose your travel dates and explore luxury resort packages and elegant hotel deals for inclusive vacations you'll never forget.
ALL AIRLINES BEST RATES BEST AVAILABILITY 24/7 SUPPORT
BOOK FLIGHTS WITH US & Get Travel Protection for Only
$ 95 PP
Regular Price $124 per person if you buy land only.
Non-Stop Flight Service
to Barbados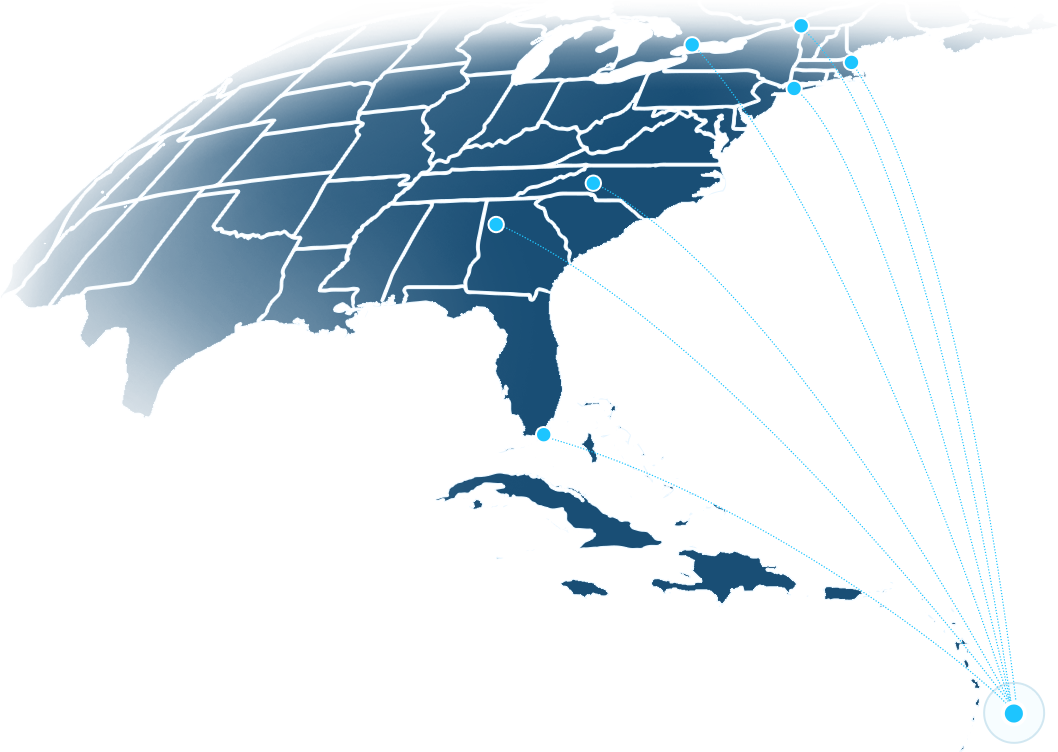 Montreal Toronto Boston New York City Charlotte Atlanta Miami Barbados (BGI)
Non-Stop Flight Service
Barbados
Flight schedules vary by season and are subject to change.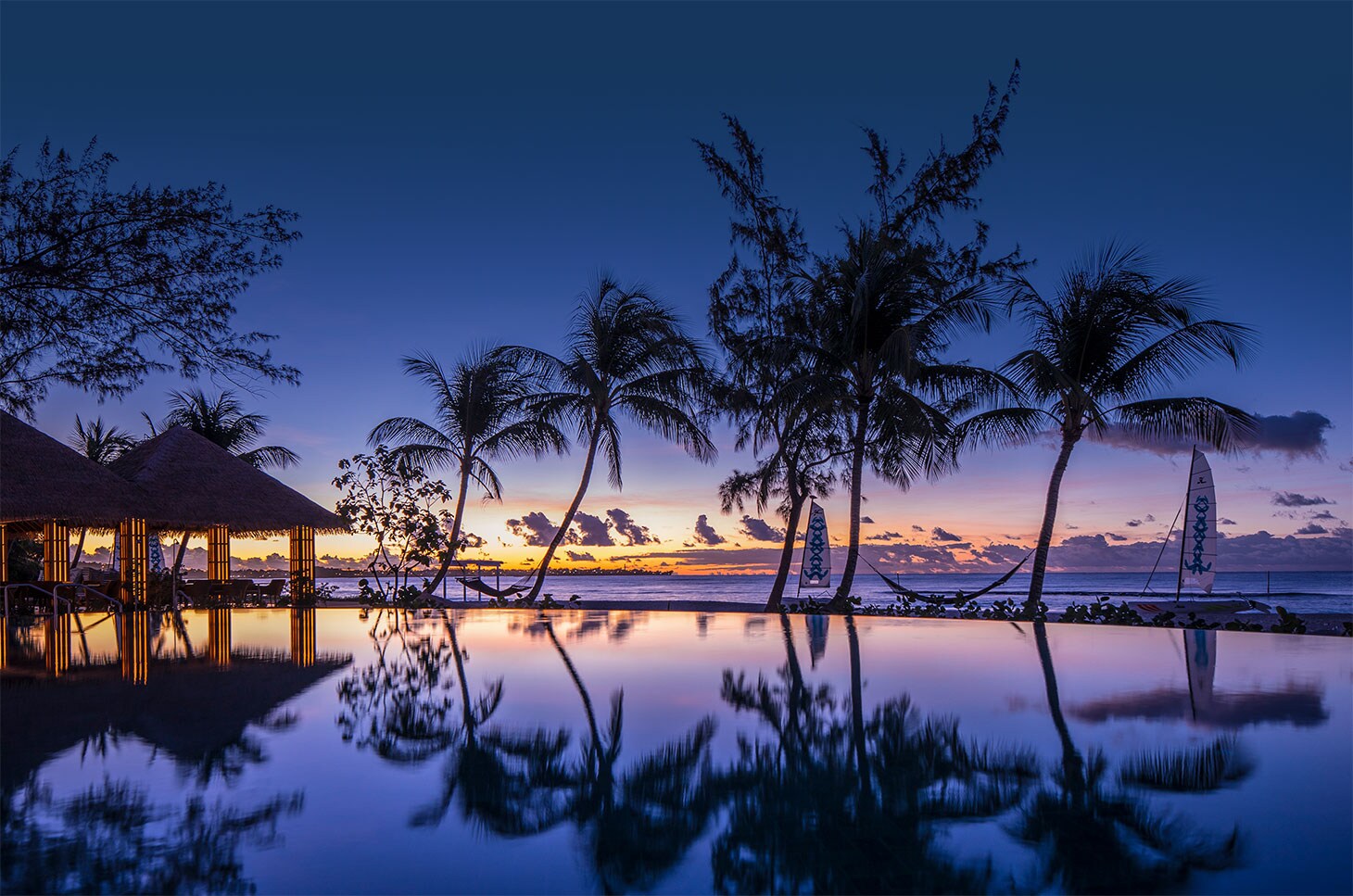 Barbados Quick Facts
With a rich blend of British, African, and Caribbean cultural influences, native Bajans are proud that their island is considered the culinary capital of the Caribbean. Historical sights and elegant colonial architecture blend in among a backdrop of stunning scenery in Bridgetown, which features a historic garrison that is now a UNESCO World Heritage Site. Ocean views abound throughout the island, with tranquil waters off Barbados' West Coast while adventure-seekers will delight in the competition-grade waves on the island's east coast.
Sandals Resorts: 2
Population: 274,000
Language: English
Capital: Bridgetown
Electric Current: 110v
Climate: Tropical
Flight From Miami: 3h 35min
Destinations
The Islands are our home. Come share them with us.
Looking for Specific Resort Features? Find the Sandals that is Right for You