With the Global Shipping Program
Shop from 101 countries — and counting
Shipping & import charges estimated at check out
No additional charges or surprises on delivery
Global Shipping Program
The Journey of the To-Die-For Purse
MORE ITEMS FROM MORE SELLERS THAN EVER BEFORE
The Global Shipping Program expands your shopping horizons by thousands of items in hundreds of categories. This means you're more likely to find exactly what you want—or discover that incredible, hard-to-find item you can't find locally. And, with protections in place for both buyer and seller, shopping globally is just as easy and worry-free as shopping locally. So all you need to do is shop, check out, and wait for your item to arrive.
Example only. Actual charges will vary.
NO SURPRISES
When you view the item, you'll see the item price plus estimated shipping and import charges. Once you purchase the item, the final charges appear at checkout. That means no surprise charges when your item arrives.
FIRST STOP
Once the package is received at the Global Shipping Center it's scanned to validate order status. Next, it's given an inventory tracking label, then weighed and measured.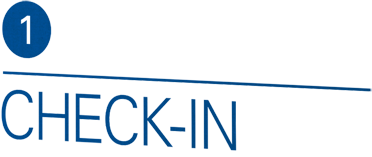 Step 2 – Processing
NEXT UP
During the processing stage, key information about the package is entered. This includes country of origin, number of items, and destination country.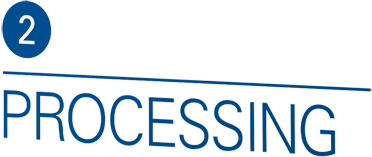 Step 3 – Sorting
WHAT GOES WHERE
The package is then sorted by country, region, and carrier.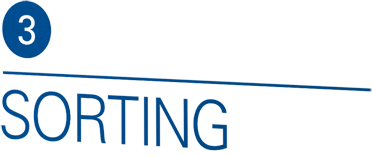 Step 4 – Shipping
FINAL STOP
Final shipping preparations are made, including confirmation of ground and air schedules, to help ensure timely pick-up and shipping. Then the package is sent on its way to you.
Global Shipping Center shipping process Previous stepGlobal Shipping Center shipping process Next step
1. Check-in 2. Processing 3. Sorting 4. Shipping
YOUR PURCHASES ARE PROTECTED
If your parcel is lost or damaged along the way, the GSP protections and policies will cover you. Just open a Money Back Guarantee case and we'll take it from there.
MORE ON BUYING GLOBAL SHIPPING PROGRAM ITEMS
How many countries are in the program?
The Global Shipping Program currently ships to over 100 countries worldwide—and counting! To see if yours is included, view the list.
What are the accepted payment methods?
PayPal is the only payment method currently accepted for the Global Shipping Program.
Does global shipping make sense for inexpensive items?
The Global Shipping Program works best for items with an average sale price of over $50. There are times, with less expensive items, where sellers may feel that the Program fees are out of proportion to what the items sells for. However, the Program provides the same easy international shipping solution for any eligible item, regardless of the sale price.
Are parcels ever opened during processing?
Parcels are sometimes opened to verify contents. For instance, if a seller fails to include country of origin a package may be opened to ensure that the contents do not contain prohibited items. And then if everything checks out okay, the items are re-packed with care by the packaging experts at the Global Shipping Center.
More questions? Find answers here.
DOES THE PROGRAM APPLY TO YOUR COUNTRY?
If you live in one of the 101 countries the Global Shipping Program serves, the answer is yes*. When you purchase an item, be sure to include the following information:
Your full name
A full delivery address (Apartment, Suite, or Flat #. Sorry, no PO boxes, APOs or FPOs.)
A phone number
*Items will vary based on each country's restrictions.
more about global shipping
Find out more about the buying from the Program here.
Read answers to questions about the Program.
If you're buying items from the Program, click here.
Learn about returns, the eBay Money Back Guarantee, and more.